The Owner of Snopes.com - 'Truth' and 'Fact Checking' Website (Used by Facebook and Paid Off by Monsanto) Is In Court + Could Be Shut Down For Lying.
This is an old story that has just made it into the mainstream media.. Snopes has long been a source of half truths and investigation held up as 'absolute fact' by those who themselves don't bother to do their own research into controversial topics and now it is finally becoming clear that it is far from being run by those with the utmost integrity.
For those who are unaware, Snopes.com is essentially used to host writing about topics which are possibly 'fake news' or 'hoaxes' and claims to be doing the serious research into the topics that is necessary in order to get to the real truth. A noble aim, but how exactly do they or we know that what they write is actually the truth? Well, we have to do our own research - which kind of invalidates the whole point of their website in some senses. They 'would' have had a useful service to offer if it weren't that Facebook actually uses their work when defining what is and what is not 'fake news'. Obviously, having the capacity to effectively censor the world's largest social network is itself a highly controversial 'story' in itself and one that deserves deep investigation. Predictably though, we don't need to do much investigation at all to find evidence of both poor research on their part and also outright corruption and lack of integrity.
Snopes Doing Financial Deals with Mon saton
---
The 'food' and chemical corporation 'Monsanto' is just one vested interest who appears to have bought off Snopes employees (or the owner) as it attempted to control public perception about it's highly probably cancer causing product 'Round up' - As you can see in detail on this page. Snopes originally published a page covering the story of Monsanto's products being probable causes of Cancer in humans which stated that there was some truth to the story. Monstano now appears as an advertiser on Snopes and there is clear evidence that Monsanto agents worked closely with Snopes agents to vastly edit the Snopes page about Monsanto such that it later made Monsanto sound great and their products totally safe.
The Monsanto page was then edited again to correct the fact that it was obviously wrong by stating that the World Health Organization had overturned it's previous decision that Glyphosphate, a chemical used in Monsanto's 'Roundup' was a carcinogenic compound. I really recommend reading the page I linked above at sott.net as it makes very clear the methods used by Monsanto AND Snopes to hide the truth for financial gain.
Snopes May Be Shut Down - It's Owners up on charges of financial fraud
---
If the details of this court case are accurate, the owner(s) of Snopes have very low levels of integrity, which makes all the more obvious the intentions that Facebook's operators have in using Snopes as a 'fact checking authority'. Given that Facebook is partially run by CIA operatives, it is not at all likely that they are unaware of the reality of Snopes and so their choice to use them is a major and obvious red flag.
The court case is being launched by a media company who previously worked closely with Snopes' owner to generate advertising revenue and who then bought up 50% of the company from the Wife of Snopes' owner 'David Mikkelson'.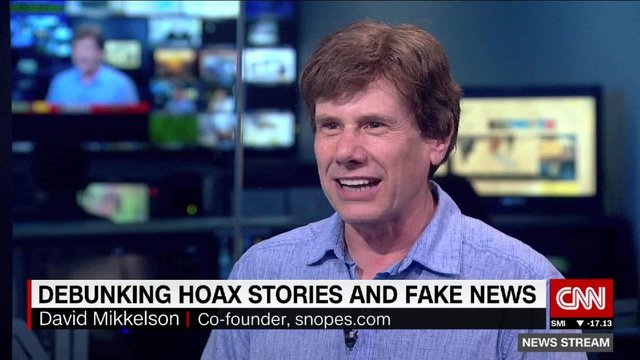 David broke up with his first wife and then married a Las Vegas Prostitute who it is alleged he continued long standing lavish spending sprees with - using up the company funds in the process. The media company bringing the case 'Proper Media', states that if David is allowed to continue running the company he will bankrupt it due to his illegal and fraudulent use of company funds.
David has setup a GoFundMe program to attempt to gain more money for Snopes which he has framed as being needed because he is being 'held hostage' by Proper Media - rather than being open about the claims of impropriety being made against him. His campaign raised half a million dollars, but it appears that the donors didn't bother doing their fact checking again.
DOING OUR OWN RESEARCH
---
Really, this should serve as a wake-up call to anyone thinking that being lazy and always relying on the same people to 'get yer truth' for you is a recipe for disaster. Facebook fans would do well to wake up here too and realise that the guiding hand of your public expression on Facebook is in league with this kind of phony, groupthink inspiring logic. :/
Wishing you well,
Ura Soul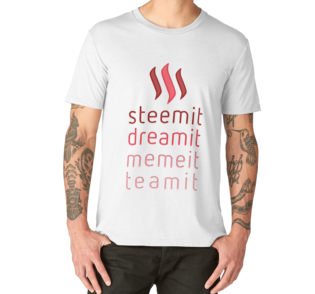 Buy your "Steemit, Dreamit, Memeit, Teamit" T-Shirts, Gifts & Other Clothing Here.