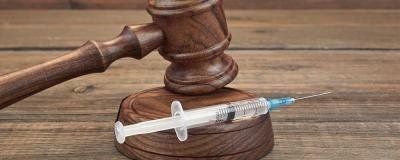 It was only a matter of time in the alleged 'land of the free'.. Fear tactics are being used to force people to accept medical industry products into their body against their will.Despite a significant amount of scientific evidence being published (and heavily denied) in recent years (as I covered in my recent post) to show that ingredients in vaccines are highly likely to be causal or partially causal in the huge increases in cases of autism the world is seeing - those suffering with politically induced mental illness continue to push to deny the free will of humanity.
New York's 'Mayor', Bill de Blasio, held a press conference to declare that in response to 300+ measles cases in an area of New York, that certain areas are going to face enforced vaccinations under threat of fine or imprisonment! What does this mean for parents there? Quite likely it means that this man is literally threatening to break up their family and in some cases have their children removed (due to imprisonment of the parents) if they choose to walk a path of free will! Disgusting.
You can read more about this developing story here at greenmedinfo.
Is it time for people to take some tips from the 'yellow vests' in France? Or do you want to be forced to have your body violated against your will by people who claim to effectively own you like slaves?
Wishing you well,
Ura Soul
---
This post was originally published at Ureka.org: Earth Heart Community.