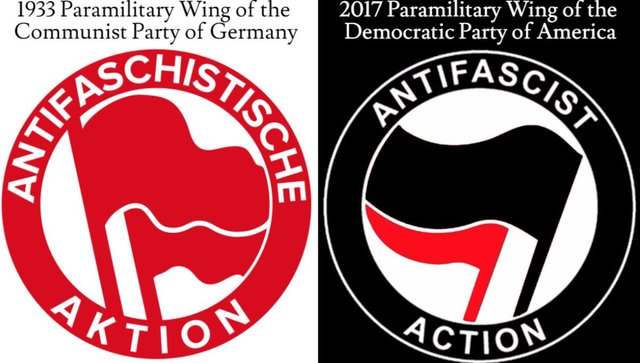 What is this garbage???? Seeks peace through violence huh?
Doesn't that sounds EXACTLY what Fascism is?? Why, yes, yes it does!
In this post I will briefly lay out some things so you can see what this is REALLY about.
Do these two things look similar to you??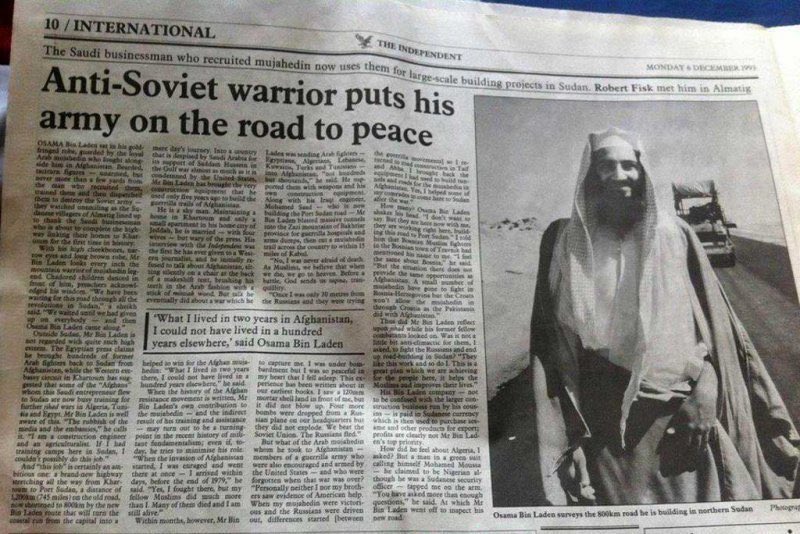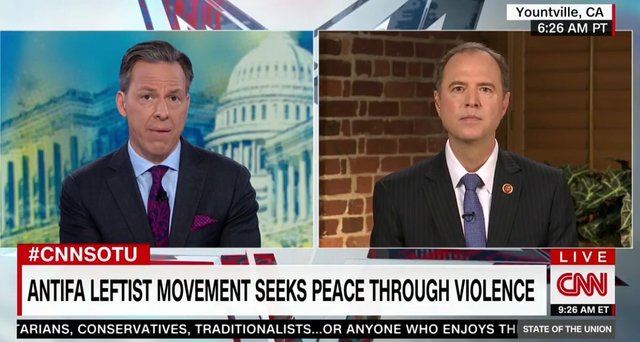 Youtube is censoring these videos, please try to watch them here
HERE IS A MIRROR SINCE YOUTUBE IS A BIASED PIECE OF SHIT

Other violence just from today:
Beating a lone patriot on the ground

(mirror)
Beating a father and his son:

A big mob attacking yet another innocent person:

Beating a lone patriot on the ground

Beating a father and his son:

A big mob attacking yet another innocent person:

Beating up reporters!!! Holy shit!!!
https://twitter.com/LeighMartinezTV/status/901897070092574721
Essentially, the far right believes in anarchy and no government. Come towards the center and you get Libertarians and Conservatives, which advocate for a certain level of government. We know Libertarians want a lot less government than Conservatives, and Conservatives want more government than Libertarians.
Unfortunately, in the media and on social media, as well as Wikipedia pages changed by people and rewriting of history everywhere, we see that they say Nazis are far right wing. That is not the case. They state it is Nationalism and that is why it is ring wing. We must ask ourselves, how does Nationalism fit into far right way of "having no government", aka Anarchy? Anarchy specifically doesn't mind open borders(thus isn't nationalistic by definition) and doesn't care who/what/when/where/why you come from. While Libertarians for the most part don't care about nationalism, instead they care about more reducing the government size to only do specific things on a small scale(think reducing government by 80% to 95%). They want things more privatized. For instance, many other countries have a private Fire Department and or crews who build roads and bridges. Being part of a government doesn't magically make you the only people able to build roads/bridges or put out fires, it is a bureaucracy that isn't needed, the free market would obviously find a solution for firefighters(many places have private organizations that are volunteers because they can't be paid due to government laws).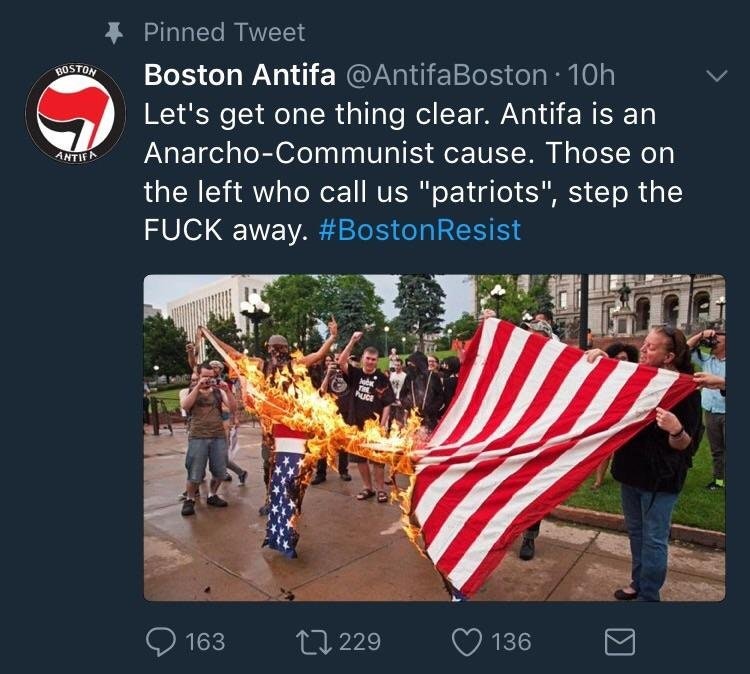 Just wanted to list a few basic points, not ramble on too too much. A lot more can be said of course, but just wanted to lay out some things, also below is a great short snippet from an article about it.
"Fascism is on the Left. Liberty and personal responsibility are on the Right. Fascism and Marxism are the two primary forms of Socialism, but for decades the Left has told the lie that Fascism is on the Political Right.
Fascists pursue government control of the economy, the people, and everything else. Since Fascism is statist, and those on the political Right embrace personal freedom and responsibility, Fascism has no logical relationship to the Conservative ideology of the political Right.
Conservatives support a small government, as our original Constitution mandates that there be little power in the Federal government. We Conservatives want most of the power to reside with the American people and want what government power is necessary to be kept at the local and state levels.
Those on the Right support Liberty, free enterprise, and personal responsibility. Fascism opposes each of these.
Fascists like Adolph Hitler destroy Liberty, free enterprise, and personal responsibility. Fascism and Marxism are the two Far Left components of Socialism.
"Nazism" is "National Socialism" and arose from the "National German Workers' Party" and later became the "National Socialist German Workers' Party." Such words are not used to identify those political ideologies that exist on the Right."
Source: http://lubbockonline.com/interact/blog-post/may/2013-04-22/fascism-left-wing