Introducing SteemBet - the Next-generation Steem-based Gaming Platform
Dear Steem community,
We're thrilled to introduce to you SteemBet, the next-generation Steem-based gamging platform!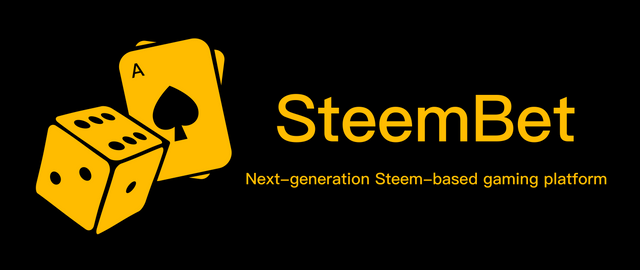 What is SteemBet?
SteemBet is the next-generation Steem-based gaming platform. We're an experience gaming company with millions of users and are working on migrating our games to the Steem platform. We let our users earn SBT (SteemBet Token) while playing games and use part of our profits to buy back SBT on a regular basis.
We're very excited to build the largest blockchain-based gaming platform, and we're very happy to work with the Steem community to achieve this!
How to Earn SBT (SteemBet Token)
Every time you play a SteemBet game, we will reward you with SBT based on the amount you play with. The more you play, the more you earn!
SteemBet Token Buy Back
Every month, we will use part of our profit to buy back SBT from token holders. This makes sure our users can benefit from playing SteemBet.
We will also make sure the buy back price is equal to or higher than the mining price (value of STEEM/SBD you have spent on the games divided by the amount of SBT you have eanred).
Earlier the Better
To reward early adopters, the amount of SBT you can earn per STEEM will decrease over time.
Earn SBT Now
Resteem this article and you will get 50 SBT.
In addition to that, you will get 10 extra SBT for every 100 followers you have.
If you have 5137 followers, you will get 563.7 SBT (50 + 5137/10 = 563.7).
You will receive a confirmation message from us within an hour after you have resteemed this post. The confirmation message will look something like this:

It's just the Beginning
We're going to add many more games to SteemBet, and this is just the beginning!
Join Our Discord Channel