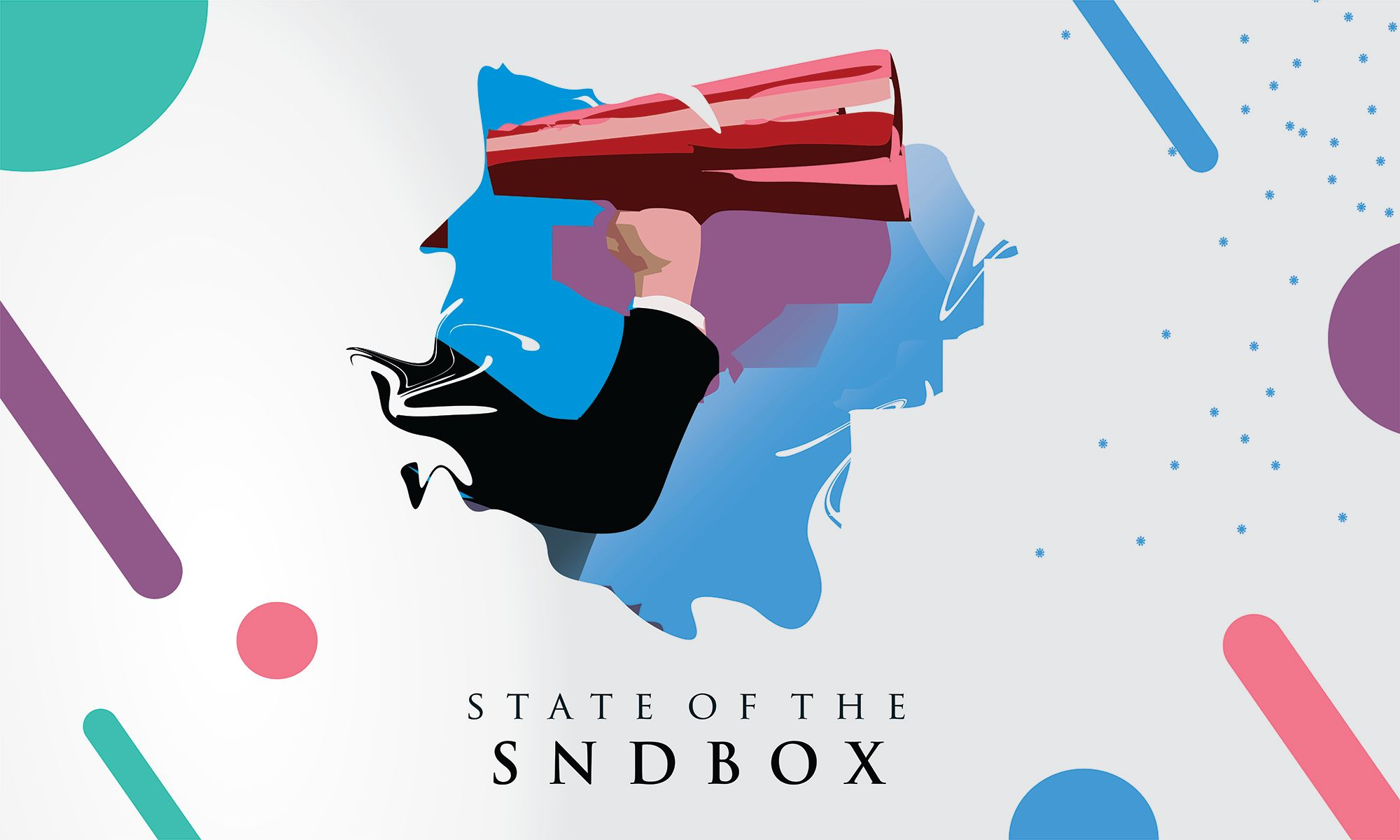 State of the Sndbox is a weekly newsletter that provides the latest in Sndbox activities, projects, and provides the best resources in creative empowerment for the Steemit community. To get up-to-date on all of our development throughout the week, be sure to follow us @sndbox. This SoTS was guest authored by our very own @luvabi.

Image by contest winner @gamsam

This Week in the Sndbox
---
Welcome to the 39th State of the Sndbox newsletter! This past week, we gave you another live installment of Blockchain and Bourbon, announced our Litecoin Logo Art winners and announced our EOS Crypto Art challenge. It was also a big week of brainstorming crypto-analogies!
For a more thorough breakdown of what our members have been up to, be sure to go through our weekly Sndbox Selections and Project Updates that we publish each Monday.
Crypto Analogies
---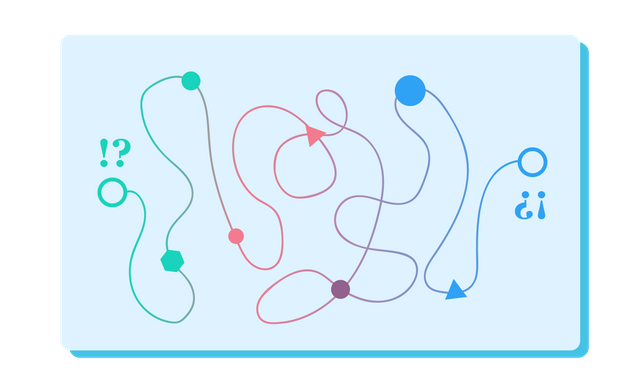 The @creativecrypto's Facebook page and Twitter account reaped positive engagement and has been attracting a new generation of blockchain users. We asked you to give us a fresh insight on explaining cryptocurrency to these new users through a befitting analogy. See the comments on this post to read the analogies comparing cryptocurrency to honey, a castle, a partner in life, and the universe, just to name a few.
Blockchain & Bourbon Weekly
---
Blockchain and Bourbon is our weekly webisode streamed LIVE on multiple social media apps such as Rize and Facebook. We gave you a quick recap and jumped in to discuss "Decentralized Monetization of Video Content." Watch out for the final edit on @dtube tomorrow!
Check out our last Blockchain and Bourbon post here and our recent livestream here.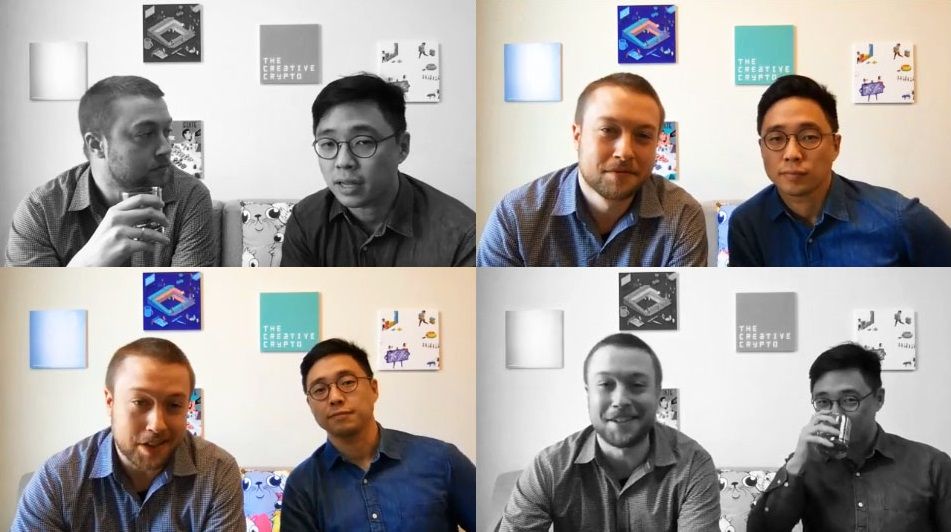 Litecoin Logo Art Winners
---
We had a few thrilling surprises during the last competition. First, we had wide range of submissions in the likes of Monet, Warhol, Pop Art, and Doodle Art. Additionally, we got an exhilarating dose of publicity from the creator of LTC himself, Charlie Lee, and his affiliated Litecoin Foundation when they shared our tweet on their respective channels.
Cheers to @kyunga, @munadikiehl, @karmachela, @marty-arts, and @philipuyi for their amazing Litecoin logo art! Visit this post to see all the results.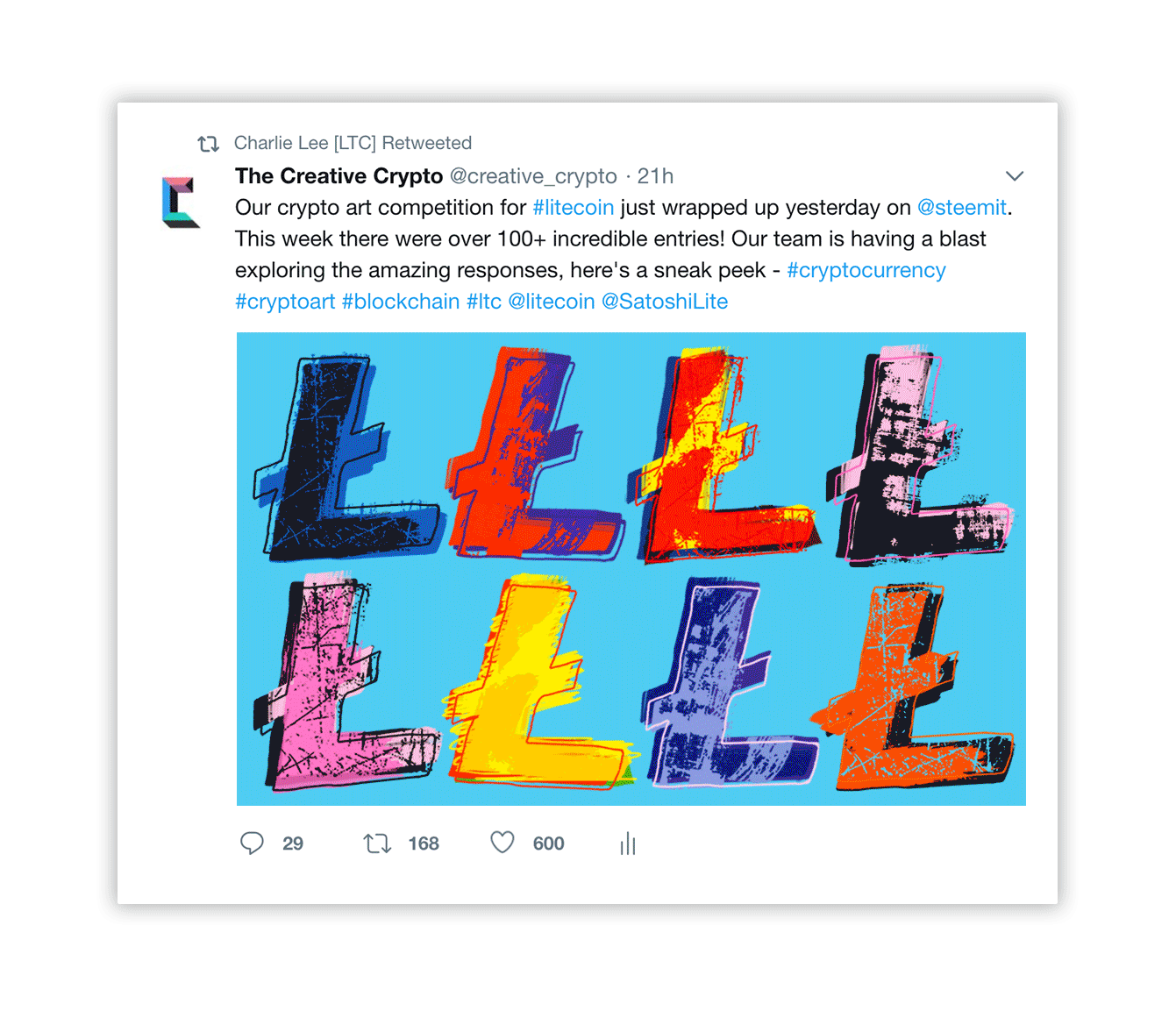 EOS Logo Art Challenge
---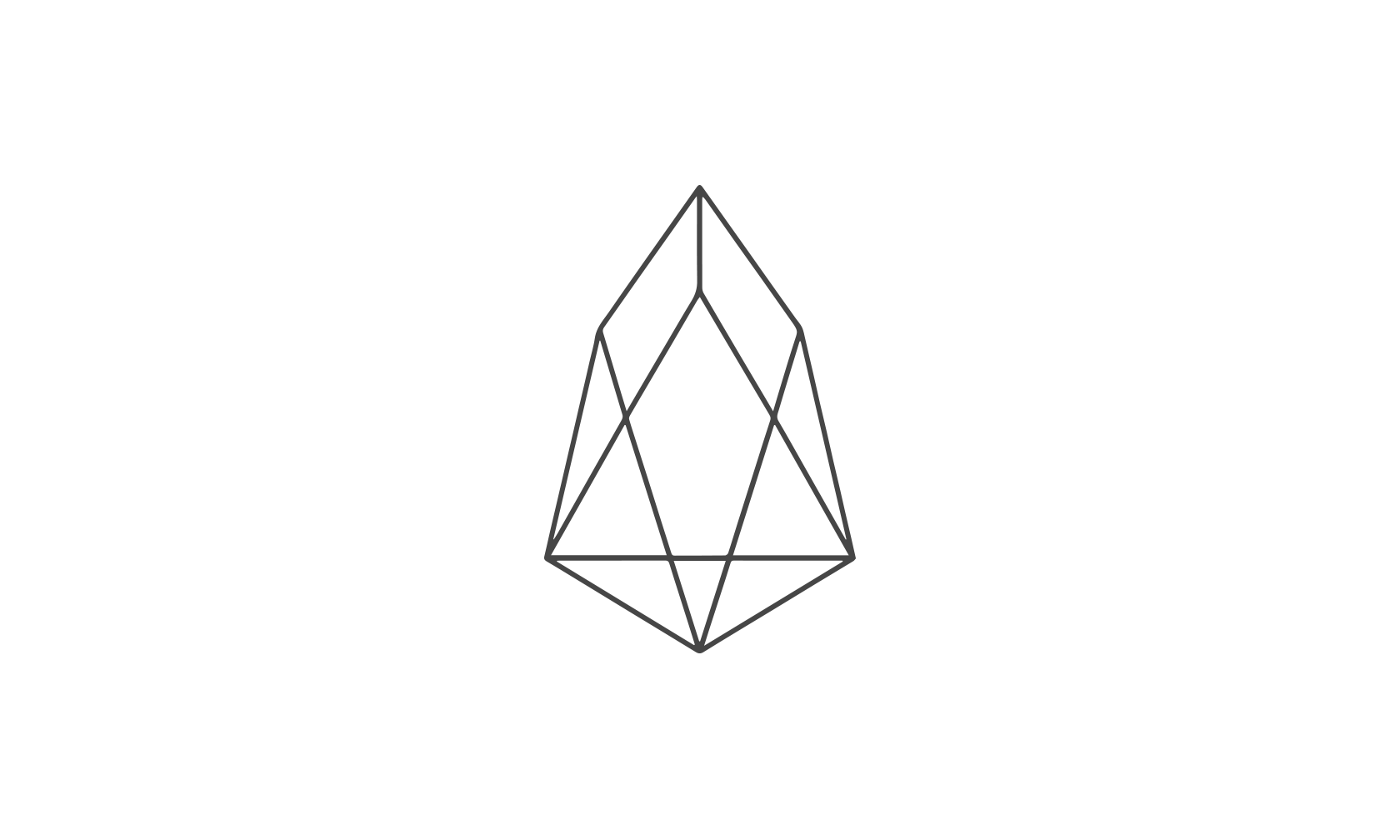 Our 5th Crypto Art Challenge focuses on EOS! As we gear up for the launch of @creativecrypto, we declared that all artists, graphic designers and craftspeople are invited to pick a famous artist or style and use it to interpret the EOS logo in their own inspired way. Follow our magazine @creativecrypto and stay tuned for updates on our launch.
Visit the Crypto Art Challenge Guidelines here. Deadline today, Wednesday, at 10pm EST.
Project Updates on Education, Marketing, Art + Empowerment
---
A short rundown of major Steem-powered projects by some of our cohort members included the #whisper Gallery by @mrblinddraw, @kr-marketing by @leesongyi and @leesol, @blockmountain by @djlethalskillz, @scuzzy and @playitforward, @phillyhistory community project, @urban-thinktank and The Musician's Guide by @heymattsokol.
We urge you to read about these meaningful projects by giving them some love on this post.

Be on the lookout for Blockchain-Powered content
---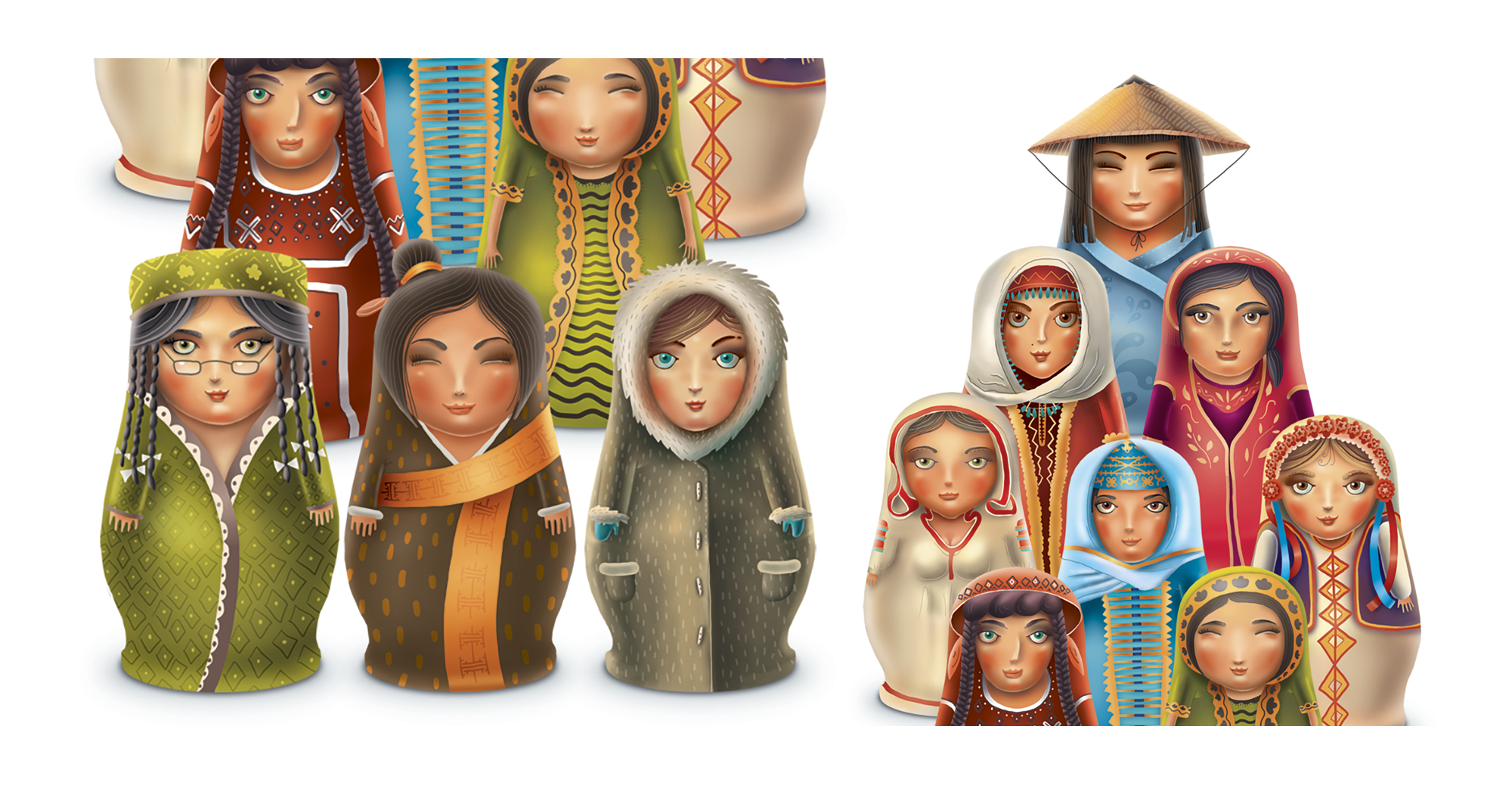 Twice every month, we will serve up a compilation of inspiring content that has been shared on a DApp, simply called "Blockchain-Powered Content to Keep an Eye On." Here we have our top selections of articles on Steemit.com, videos on DLive, artwork on CreativeChain, streams from Rize, podcasts on DSound, and many more. We had a Steem Showcase featuring
@dunsky
and
@art.visuals
. We also have a
@Creativechain Spotlight
with the works of Artist
Zero
and
Kitties for A Cause
by the CryptoKitties team.
Read more in the post here.
Comparing USD and Steem (Fiat vs. Crypto)
---
As a new resource, we've compared the utility and behavior of USD vs. Steem in a variety of situations in the effort to make it easier to bring on newcomers into the blockchain world. The simple comparison clearly outlines why many still packing cash should consider looking into this particular cryptocurrency a bit more.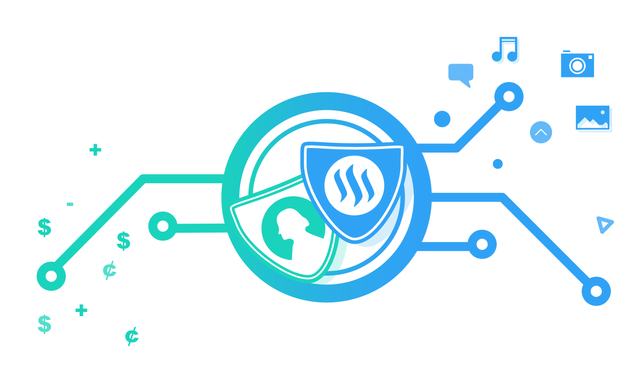 May's State of the Sndbox Thumbnail Competition
---
And last but certainly not least, we've just announced our newsletter thumbnail competition for the month of May! We welcome every Steemian to participate as every successful entry will receive an upvote. Be sure to get your most inspired pieces in by next week! Read all the full details here.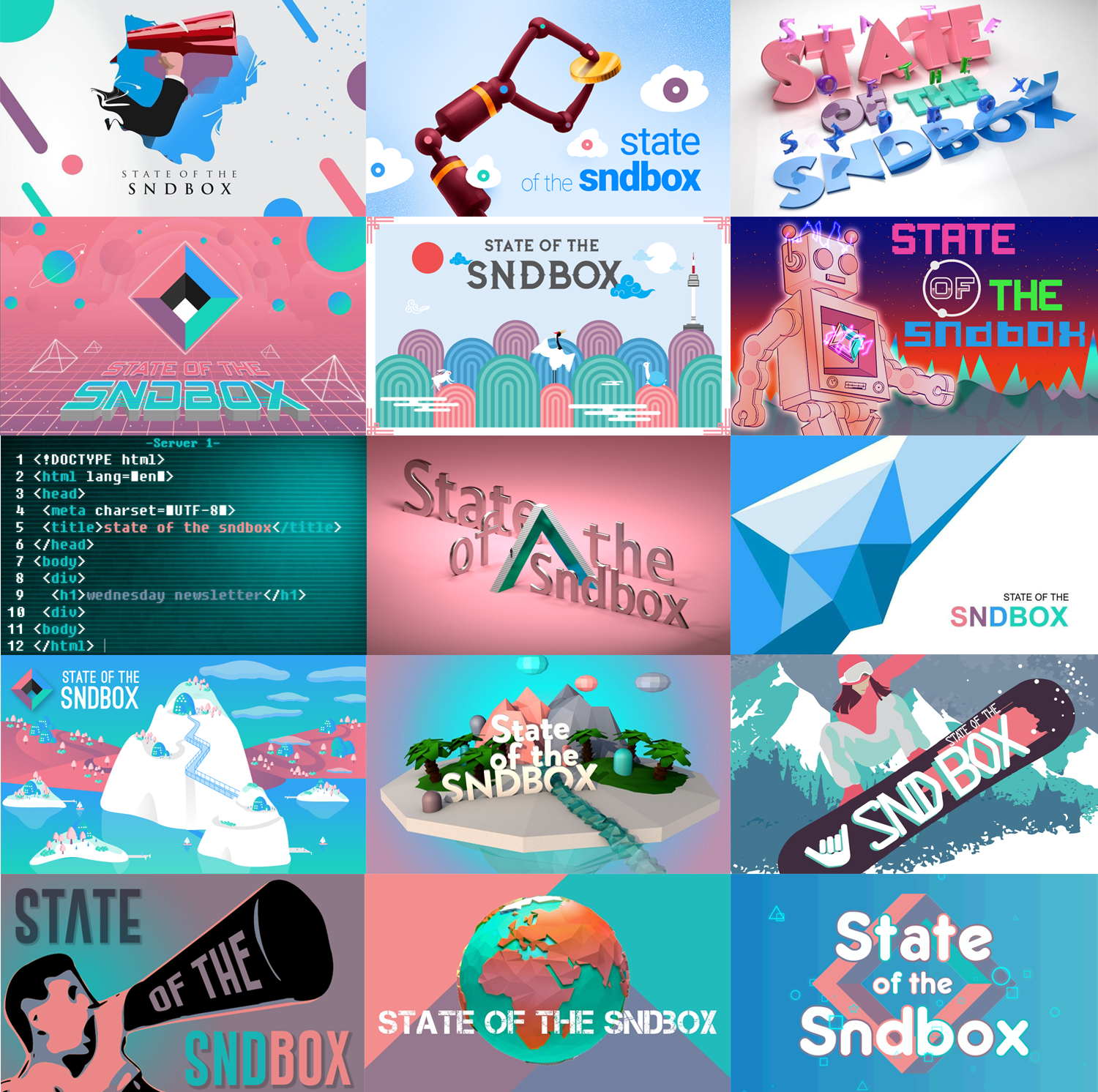 ---
A warm thanks to @sndbox's SoTS guest author; @luvabi. Abi is a member of Sndbox's first Cohort. [Guest Authors receive 20% of the SBD rewards, and an opportunity to showcase projects developing within the incubator / broader Steemit community.]
---

Want to support Steemit authors like these? Consider joining our curation trail! You can learn more about the @sndbox incubator mission and 2018 program here.
---
Help us spread the word. Follow our Twitter and YouTube Channel!
---
Thank you for reading this week's State of the Sndbox.
Be sure to follow for all of our daily posts and weekly newsletter.