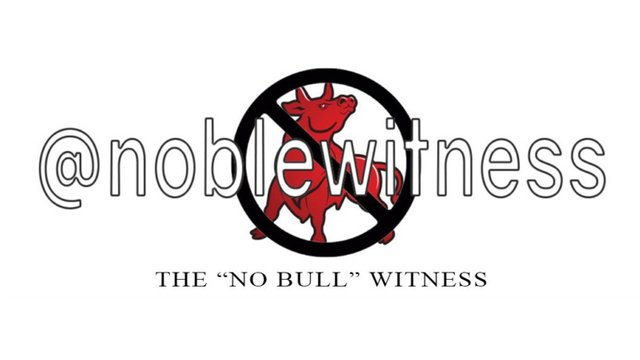 When I became a witness partner with
@Sircork
a couple months ago, I knew it would confound a lot of people. A little time has passed, and I haven't regretted one moment of this decision.
Cork and I both can be cantankerous and outspoken. Oddly enough, put us together on the same team, and we work together seamlessly. In all the time I've known him (almost exactly a year now,) we've never had a cross word or crossed wires. There's no power struggle behind the scenes. The partnership just works.
One thing he and I share is a similar vision for the future of the Steem blockchain. We've both been impressed by its efficiency and frustrated by the political maneuvering in upper-level witness ranks to "centralize" it. Both of us agree that users of the Steem blockchain should have a much louder voice in decisions that get made on their behalf. While this community is not a democratic society, witnesses are elected in the hopes that they will represent the best interest of the voters. This is not accomplished through tangible, delegated authority but with vests and hardfork voting potential of the Top 20 witnesses.
With all of this in mind, Cork and I both see that there is strength in numbers. Serving as Steemit witnesses has never been about profit for either of us, nor is it about attention or focus on our own accomplishments. Being a witness affords us a chance to amplify not only our voices, but the voices of users who entrust us with their votes. With my background in writing and publishing and Cork's background in radio and other forms of media, we're a sure bet for guaranteeing that the will of the people will impact the future of the Steem blockchain.
Recent events have done nothing but underscore the value of community, and how the combined efforts of many far outpace the efforts of one or two. As conversations heat up around the blockchain about the pros and cons of committee witnesses, we found far more reasons to love the idea than to resist it. This is especially true since we are both driven to see the Steem blockchain succeed at nearly any cost.
When the opportunity came to form a new witness from four existing ones, we tried to pick the idea to death in hopes it would go away. It didn't. In fact, the more we talked, the better the idea seemed. The cool part is that nearly every current voter the four of us contacted was keen on the idea, too. This means we can come out swinging and push our ideas forward without losing momentum. The combined support for @noblewitness will give us serious legs in the witness rankings and empower four different witness partners to take a stand for your best interest on the platform.
@noblewitness will consist of @gmuxx, @anarcho-andrei, @sircork, and myself. You'll no longer vote for any of us by name. Those witness nodes will be disabled. We will make every effort to be transparent and approachable, to demystify the role of witness for newer users, and never take any vote for granted.
We hit the ground running with the following server specs and plans to upgrade to 96GB, with an additional 96GB of backup:
64GB DDR3 RAM
Intel i7 Quad-Core Processor
2x240GB SSD
1 Gbit/s network connection
20TB bandwidth limit
Read more about the specs in the official Noblewitness announcement.
I have worked alongside @gmuxx and @anarcho-andrei for a year now, first in the Fiction Workshop at MSP and more recently in The Writers' Block. I consider them personal friends at this point as well as partners in community-building and now a witness. On the witness announcement linked above, you will find detailed information about all of us, our projects, and what we bring to the team. I have never been more confident that an idea will work than I am about this one. So here's to the future! Go vote Noblewitness. Find us HERE and click the green thumb's up, or go to the Steemit witness page HERE and write us in.
Other announcements from our team:
@noblewitness -- https://steemit.com/witness-category/@noblewitness/introducing-noblewitness-the-no-bull-witness
@gmuxx -- https://steemit.com/witness-category/@gmuxx/witnessteamannouncement-noblewitnessassembles-pwqi7i7thz
@sircork -- https://steemit.com/witness-category/@sircork/introducing-the-all-new-all-star-noblewitness-team-oh-and-also-happy-one-year-on-steem-to-me-today
@anarcho-andrei -- https://steemit.com/witness-category/@anarcho-andrei/anarcho-andrei-witness-update-a-fond-farewell
---
Posted from my blog with SteemPress : http://www.authordianeryan.com/uncategorized/breaking-news-new-witness-development/
---