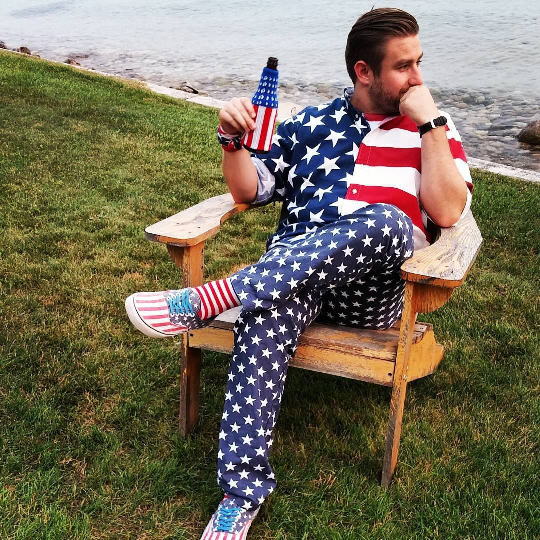 Not every member of the Democrat's political machine has been without a conscience. Seth Rich, DNC staffer developing mobile voting apps against voter fraud and slated to testify against his boss, Hillary Clinton, was brutally murdered on July 10, 2016.(1) To this day his murder remains unsolved and there is also no clear motive for this crime. None of Rich's possessions were taken during the struggle, however, so likely Rich was indeed the intended target.
This article will summarize Seth Rich's work in life and the details of his death in order to possibly ascertain any deeper motives to this crime. In addition we'll discuss breaking revelations by Russian hacker "Guccifer 2.0" who claims one of his "whistleblowers" was Seth Rich himself.
This is part of an on-going series to highlight the stories of individuals who died mysteriously when disclosing information on government-sponsored criminal activity, in particular child trafficking.
The life of Seth Rich
Seth Rich's influence in the Democratic Party was beginning to be noticed, and according to his family Rich was about to become a part of Hillary Clinton's 2016 Presidential campaign.(2) According to an obituary for Rich, he was serving as the DNC's Deputy Director-Data-for-Voter Protection/Expansion.(3) Rich's family stated at the time he was excited to move to New York and begin work on the campaign.(4)
The murder of Seth Rich
At 4am on July 10, 2016 Seth Rich was walking home after drinking at a local bar. When Rich was about a block and a half from his house he was assaulted, struggled against his attacker and ended up with two fatal gun shots to the back. None of his possessions were taken. Rich would survive for 40 more minutes during which he may have possibly been able to describe his assailants.(5)
After his death, The Washington Post would reveal that Rich was actually going to testify against Hillary Clinton regarding details of her email scandal and was intending to use the apps to control voter fraud and, "make a difference."(6)
Guccifer 2.0 revelations
Back in August of 2016 infamous Russian hacker, Guccifer 2.0, sent various messages to Hollywood actress Robbin Young and in these messages stated that one of his informants was Seth Rich himself. Guccifer 2.0 goes on to express his belief in the "assassination" of Seth Rich and that the matter needs further investigation:(7)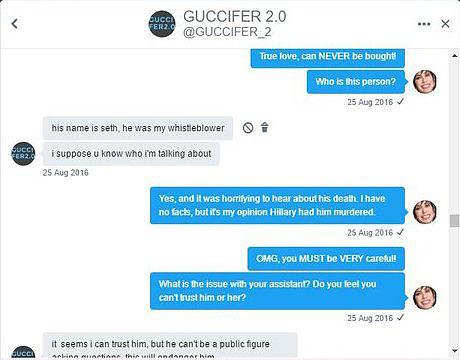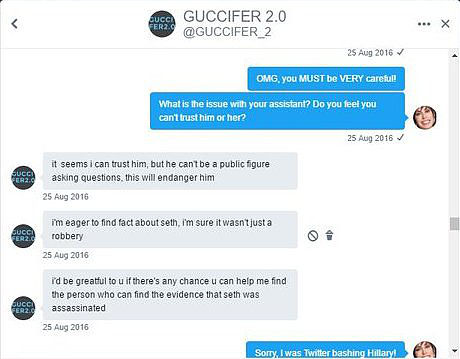 These revelations were Tweeted today (April 8, 2017) by WikiLeaks in their continued effort to solve the mystery behind Seth Rich's murder. Many have speculated that he was instrumental to the DNC leaks made famous by WikiLeaks.
If you like my work and wish to support my future projects and research, consider subscribing to my Patreon and receive additional perks for helping the cause!