Boeing has started testing decked drones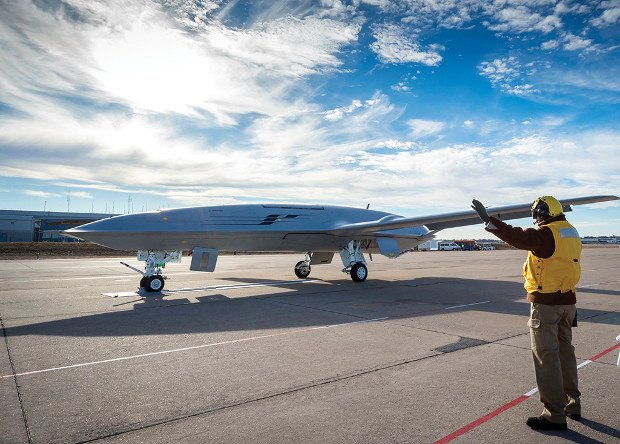 (*)
The American company Boeing began serious tests of the future UAV, which is being designed in the interests of the US Navy for a new project. This news was reported by the project manager at Phantom Works Don Gaddis. According to her, at present the prototype of UAV, designated T-1, was tested. Checks are conducted at the Boeing airfield in St. Louis, Missouri.
The US Navy plans to take the 72-column MQ-25A from 2026. It is assumed that after the arrival of the MQ-25A in the fleet of aircraft carriers, the F / A-18E / F Super Hornet will be relieved of the task of refueling other combat aircraft in the air. They claim that unmanned vehicles will be able to carry more fuel than fighter jets in suspended fuel tanks. As they promised, officially the project for the creation of drones begins this summer, after the US Navy will choose the main developer.
According to Gaddis, Boeing is developing a new project since 2012. Closed technology presentation took place in November 2014, but a public display took place in December 2017, publishing the first official photo of the drones in the front projection. In particular, to test the aircraft, Boeing specialists developed a separate section of the airfield in St. Louis in the form of a flight deck of an aircraft carrier. Other details are not yet known.
Currently, three companies are participating in a tender to develop a deck dron. In addition to Boeing, US companies General Atomics and Lockheed Martin have applied for bids.