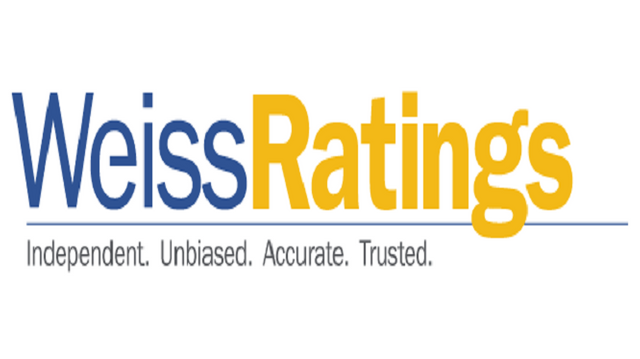 Not only that, but technically Steem was tied for 3rd out of all the 74 cryptocurrencies that were evaluated.
Not bad at all!
Steem actually had a better overall rating than stalwart Bitcoin, which was downright shocking to say the least, especially when comparing their current market caps.
Steem received a "B-", while Bitcoin received a "C+" rating.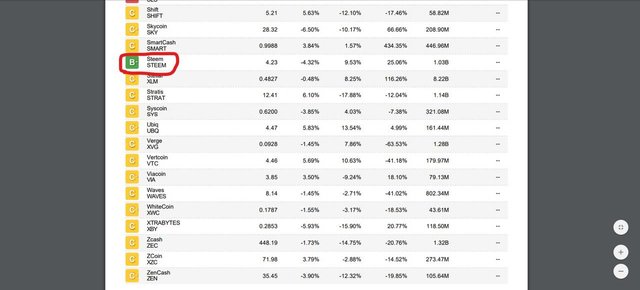 Not one of the 74 coins received an "A" rating.
Which is actually somewhat normal considering that the 47 year old Weiss Ratings has been known for their lack of "A" ratings on insurance stocks, mutual funds, and other securities they have covered in the past.
Weiss Ratings is based in Florida and is less well known compared to better-known agencies such as Standard & Poor's and Moody's. Weiss says it does not accept compensation from the companies it rates for issuing the rating.
Weiss is said to be the first ratings agency to offer ratings on cryptocurrency, which appears to be yet another feather in the cap of the cryptocurrency market becoming more institutionalized seemingly by the month.
Ethereum and EOS both tied with the highest ratings given, receiving "B" grades.
Steem tied with NEO and Cardano with the next highest ratings. All receiving a "B-" grade.
More about Weiss can be seen here: https://orders.weissratings.com/wcy-crypto-ratings/EWCYU100/index.htm?pageNumber=2
How were the ratings calculated?
Weiss says their ratings system is completely unbiased and independent.
Specifically, it uses a computer model to rate cryptocurrencies based on 4 key metrics: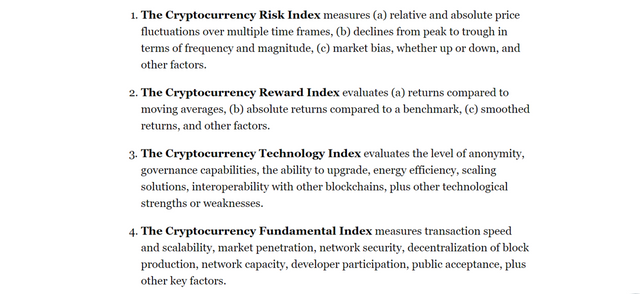 (Source: https://orders.weissratings.com/wcy-crypto-ratings/EWCYU100/index.htm?pageNumber=2)
Next to their rating of steem, they had this to say:
"Steem (B-) enjoys a relatively good balance of moderate strength in nearly all the key factors considered along with a social network feature."
I was pleasantly surprised to say the least.
Hold on to that SP tight folks, it appears we have a really good coin here!
Stay informed my friends.
Image Source:
https://steemkr.com/cryptocurrency/@jorlauski/cryptocurrency-to-be-graded-by-ratings-agency
Follow me: @jrcornel