In 2008 after years of hyperinflation this is what it took to buy groceries.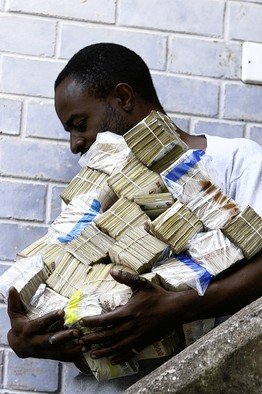 In spite of the fact that you were using note denominated in hundreds of trillions
In spite of this some people could still manage a smile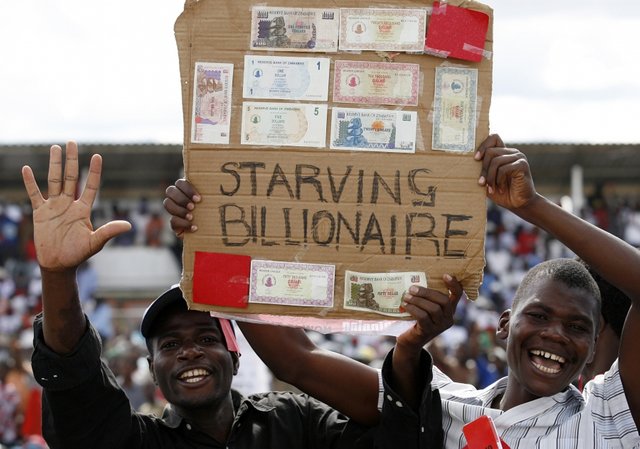 Eventually the local currency was abandoned for the USD...
In April ATM's ran dry as there were no longer any USD's available.
The plan was to introduce "bond notes" or IOU's in denominations of $2, $5, $10 and $20 as an extension to bond coins already in use.
Government employees have been battling to receive salaries.
On the 1st November
Robert Mugabe has used his presidential powers to push through shock regulations declaring bond notes legal tender in an apparent bid to block court challenges to the controversial new bank notes.
Analysts are calling this move unconstitutional and so now money woes are leading to unconstitutional moves buy our favorite "president for life".
Interesting... how to create your own fiat Dollars without Dollars and somehow expect them to be backed by USD.
If only we had enough SBD to run a country.