BLACK DEATH GROUP | A Further Look Into The People involved In Dark Webs Most Sinister Sex Slave Kidnapping
Sex Slave Kidnapping Suspect Owns Transport Company called HER LOGISTICS.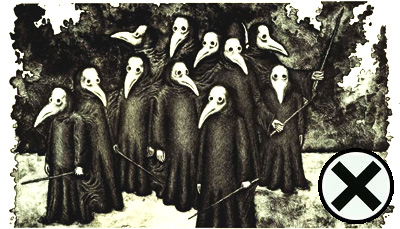 It was widely reported yesterday that a 20 year old model from the UK had been kidnapped in July after being lured to Italy for a photo shoot. The kidnappers claimed they worked for an organization called the Black Death Group that run a dark web auction site that deals in, and supplies young women for sex slaves to the highest bidder.
Glamour model, 20, tells of horror after gang kidnapped and drugged her in Milan to sell her on as sex slave | The Mirror - 08/06/2017
Chloe Ayling was held captive for almost a week in a remote farmhouse in Italy, where she was handcuffed to furniture and forced to sleep on the floor.

The brave model who was drugged and kidnapped in Milan has spoken about her horrific ordeal. Chloe Ayling was held captive for almost a week in a remote farmhouse in Italy, where she was handcuffed to furniture and forced to sleep on the floor. The 20-year-old was only released when her kidnapper realised she was a mum with a young child.
Below is a copy of the groups advert with a description at the bottom of what appears to be the woman in question. I have highlighted one particular part of this advert as it relates to a bit of research further in the post.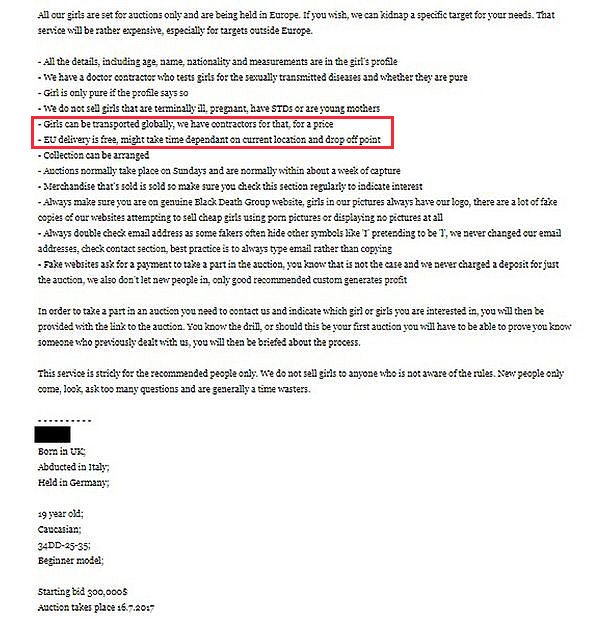 According to The Sun, a UK tabloid, Chloe Ayling was sent to the photo shoot in Italy by her agent but didn't actually reveal who her agent was.
The model was reportedly sent by her UK agent from Paris to Milan for the photo shoot on July 11.
Now, if you're familiar with my posts you will know that I like to dig deep. So I decided to dig around the internet to try and find out who the agency she worked for was. After a bit of searching around I saw in the cached search results on Duck Duck Go, and on fake Instagram sites, that she worked for an agency called The Supermodel Agency.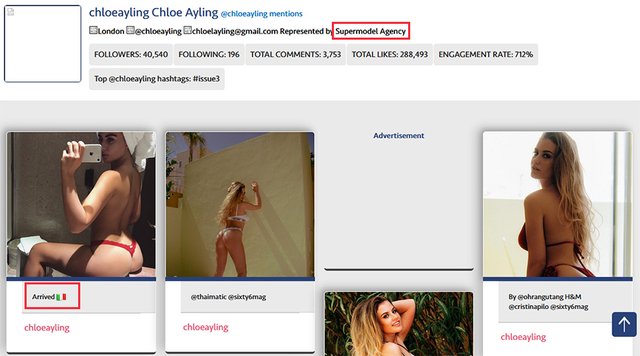 Source
These cached sites are obviously fairly recent because you can see on the fake Instagram one that she posted a picture of herself to her Instagram on the day she arrived in Italy presumably from her hotel bathroom. Interestingly neither her
Instagram
or her
Twitter
say this now.
The Supermodel Agency
has a website and confirms Chloe is or was one of their models.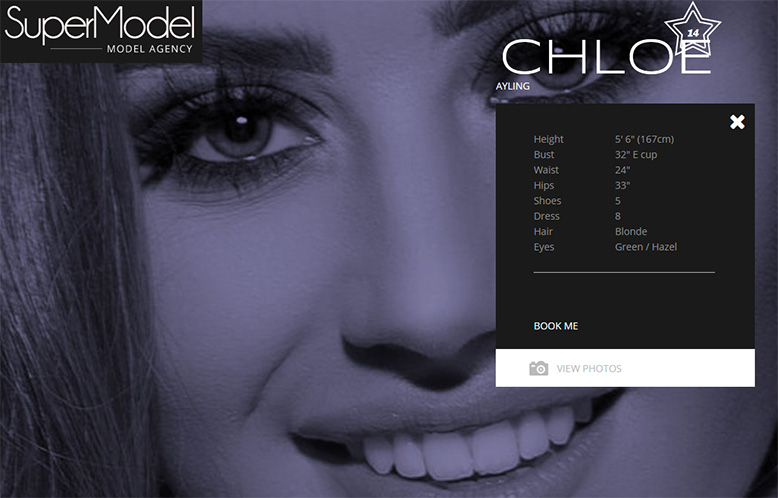 Source
Further digging shows the agency is based in the UK northern town of Gainsborough. The Supermodel Agency has a Twitter which follows Chloe but nowhere have they reached out to her or mentioned about her kidnapping anywhere on it.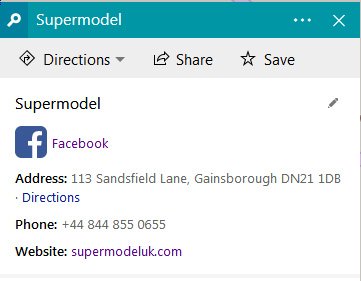 Source
Lukasz Herba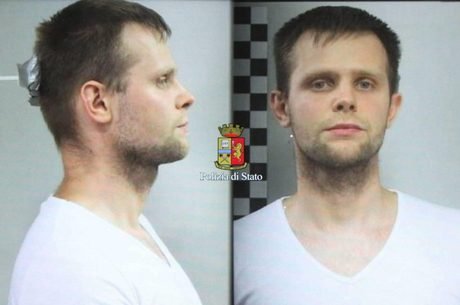 SEX SLAVE PLOT Inside Italian 'ghost town' cottage where kidnapped Brit model was taken in suitcase and 'held by Black Death sex trafficker' – as police raid Lukasz Herba's Birmingham | The Sun - 08/05/2017
The police and media reported that the person responsible for the kidnap was 30 year old, Lukasz Pawel Herba, from the city of Birmingham.

It is also claimed that auctioned girls are "transported globally" by contractors.

Herba is believed to have lived alone in a flat in Birmingham. Neighbours reported last seeing him there around three weeks ago.

Neighbours confirmed that Lukasz lived alone in a small block of flats off a residential street in Oldbury, Birmingham.
So now I had a name, (Lukasz Herba) and a rough location (Oldbury Birmingham) of where the suspect lived I decided to look for his exact location. After searching for this fairly unique polish name on a UK based people search website I got a single result. Although it didn't provide me with any address information it did surprisingly show a second persons name with the same surname. Especially since the neighbors interviewed by the newspaper confirmed he lived alone.

Next I searched for Michal Herba. This is where it gets really weird. Michal Herba runs a logistics company called Her Trans Logistics Limited. I've had a good look around and I could find no other information assosiated witht his companies name. Not even a website.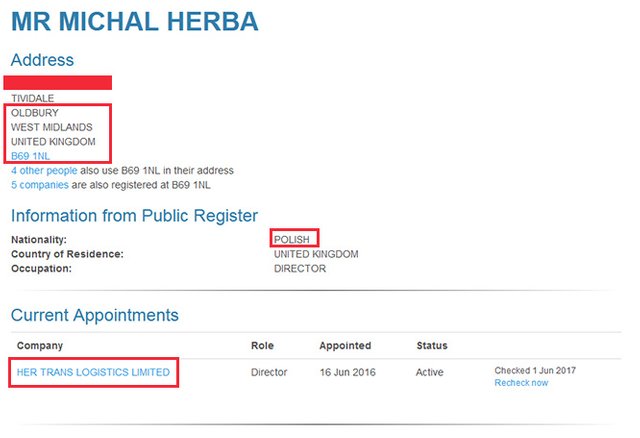 Considering the advert poster for the Black Death Group stated that Girls can be transported globally, we have contractors for that, for a price this is either a very awkward coincidence or a sick inside joke and they are actually a logistics company that transports sex slave girls and women around the globe.
Finally Lukasz Herba flat and the Supermodel Agency are within 150 mile of each other.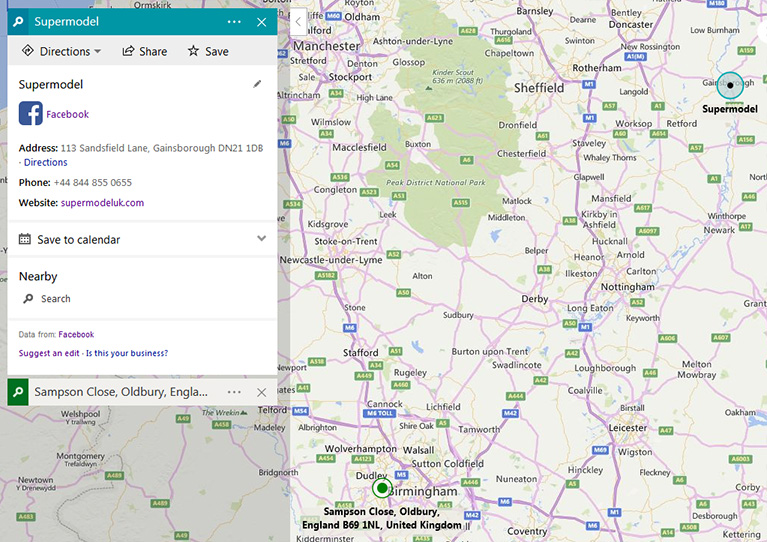 Although all this is highly odd, and a number of things don't add up or are just dam right weird I need to point out here that I am not accusing either Michal Herba or the Supermodel Agency of any kind of involvement in the sex slave kidnapping and potential auctioning of women and girls on the dark web. This research is purely exactly that, research. Research I wanted to put on the blockchain and nothing more. You can decide what to make of it.
---

FORTIFIED
Steemit | Gab
THANK YOU FOR READING
- If You Would Like To Help Me Make More Great Original Content Please Consider Upvoting and Re-Steeming -