Do you use CCleaner ? READ NOW. You may be infected!
It's just been reported that CCleaner has malicious malware installed with it and you may be infected.
The source comes from http://blog.talosintelligence.com/2017/09/avast-distributes-malware.html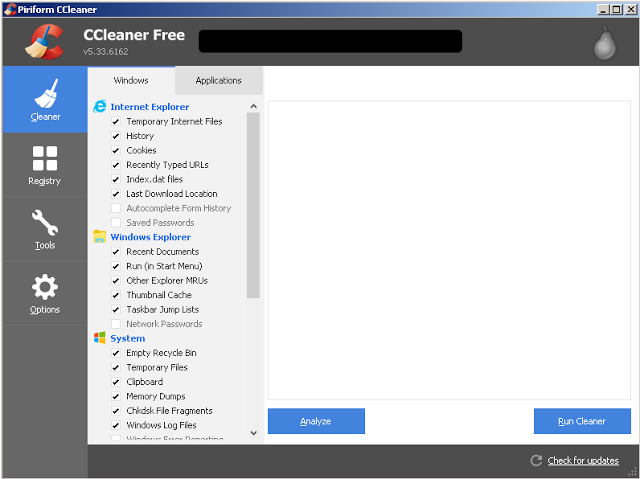 On September 13, 2017 while conducting customer beta testing of our new exploit detection technology, Cisco Talos identified a specific executable which was triggering our advanced malware protection systems. Upon closer inspection, the executable in question was the installer for CCleaner v5.33, which was being delivered to endpoints by the legitimate CCleaner download servers. Talos began initial analysis to determine what was causing this technology to flag CCleaner. We identified that even though the downloaded installation executable was signed using a valid digital signature issued to Piriform, CCleaner was not the only application that came with the download. During the installation of CCleaner 5.33, the 32-bit CCleaner binary that was included also contained a malicious payload that featured a Domain Generation Algorithm (DGA) as well as hardcoded Command and Control (C2) functionality. We confirmed that this malicious version of CCleaner was being hosted directly on CCleaner's download server as recently as September 11, 2017.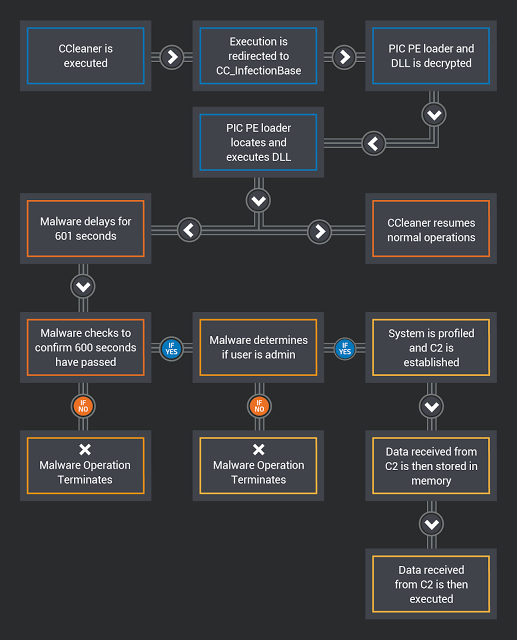 Please goto source of this news and read now and take immediate appropiate action!
http://blog.talosintelligence.com/2017/09/avast-distributes-malware.html





https://steemit.com/~witnesses