Thanks for @mudcat36 @davemccoy and @deliberator making this project known as #newbieresteemday . It help us newbies to be initiative.
When i was as fresh as a newbie in steemit:
-During my first post in steemit it was introducing myself I was questionable and don't know tags yet but thanks for heartwarming welcome :)
-But in my second post i was down and disappointed that it has only 5 upvote and in my other post only few had noticed.
But because of some steemians really believe in my talent i kept on posting and my reputation is now 39.
So here is my logo contribution for Steemit Community and thanks for supporting.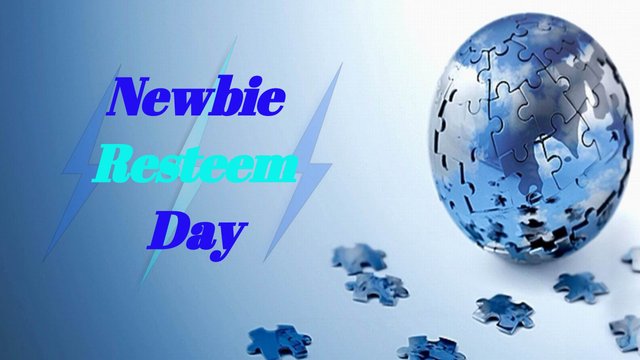 I choose this color because it was my favorite color, then the a globe puzzle because it symbolizes as to reunite.
For newbie's :
keep on explore
view tags
leave a comment on a posts
Truly Yours,
@frellarong