Poncho Progress
Just checking in for #needleworkmonday. Some weeks ago I shared a photo of a poncho I am making for my adult niece.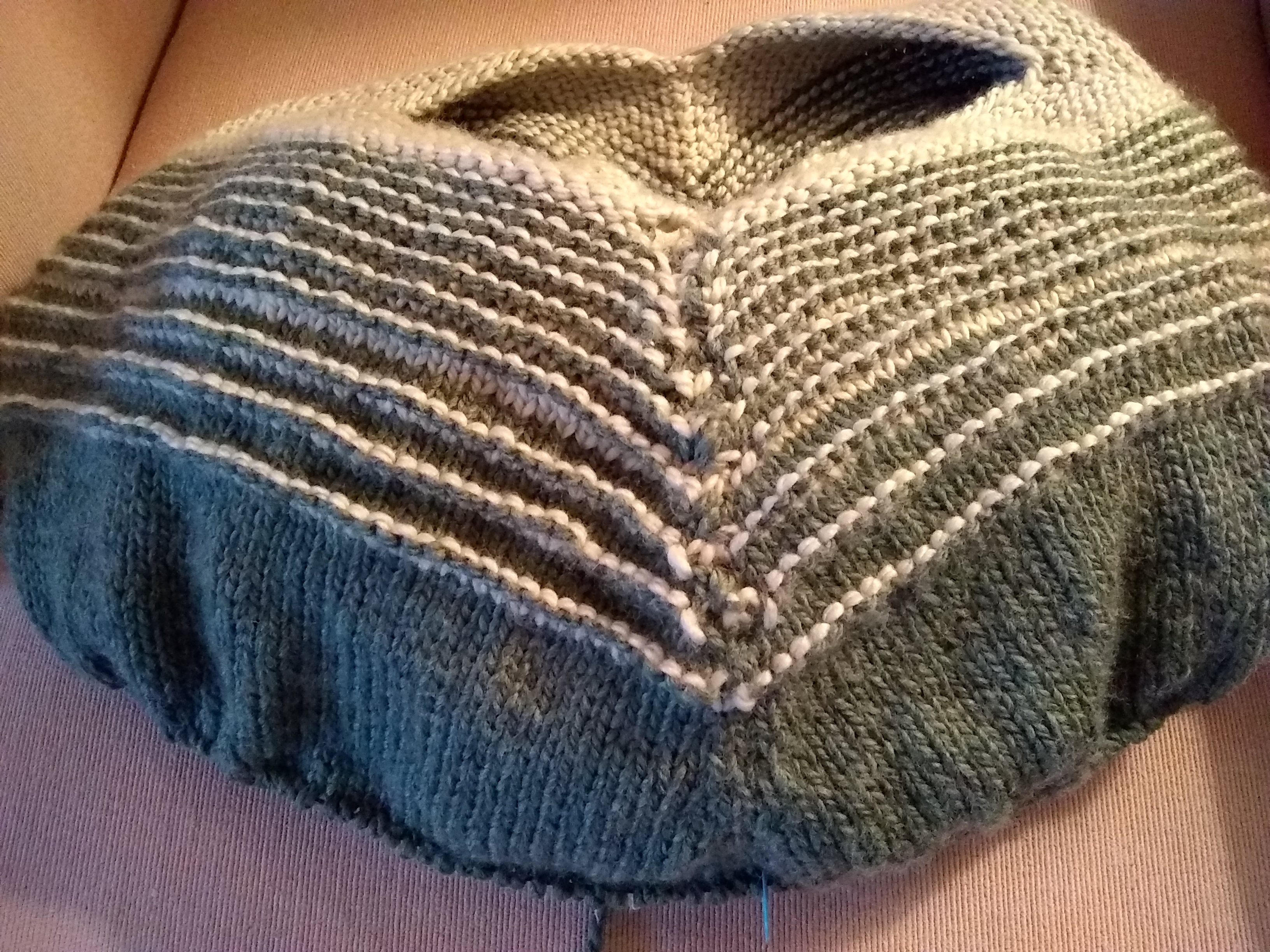 Here is how it looked February 25th.
Well, progress is slow. I spread it out onto two circular needles and my niece tried it on. It fits well, which is good news! But she is really tall and I have miles to go. I haven't met my goal of knitting two rows each day, but I have at least knitted some most days. Multiple family birthdays, sneaking some knitting time on a shawl I started almost a year ago, and working on a flutter-fan belly dance to be performed at the end of the month have all been distractions. And then there are the every day demands of family, work, pets...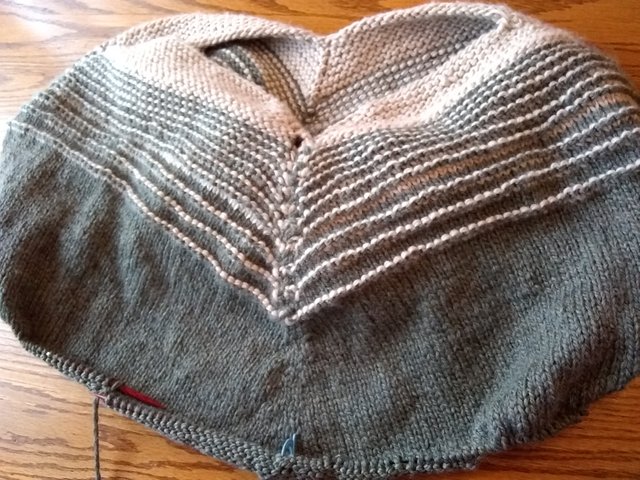 Here is my progress as of today. Not too impressive. But I have been giving this some thought. Feeling obligated to work on a project - or to blog for that matter - diminishes the pleasure of the activity, at least for me. I have been working on changing my relationship to these activities and letting go of feeling pressured or obligated, noticing the joy I experience in the process of creating. I think I am making a little progress on this. And that might be more important than progress on a project.