Textile Upcycled Product of the Week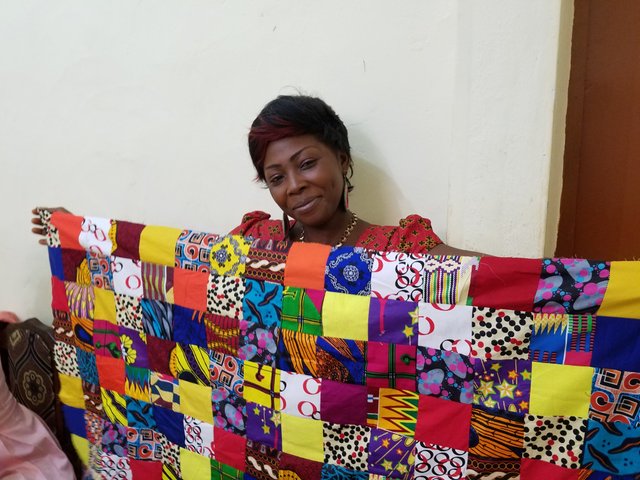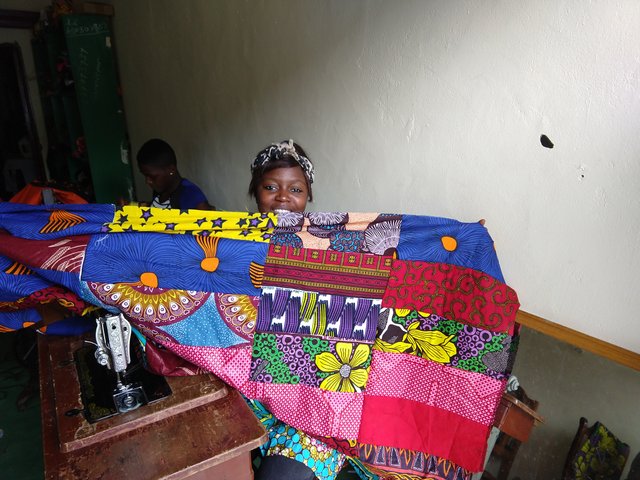 We're upcycling textile offcuts to produce ecoDesigned Fabrics that can now be used to sew new dresses.
At @ecodesigns, we are collecting textile offcuts from Tailors and Fashion designers around the city of Bamenda and repurposing them to create amazing products such as the #ecoDesigned Fabric that you can see above.
The steps involved in the production of our ecodesigned Laptop Bags include;
1. Collection of the textile offucts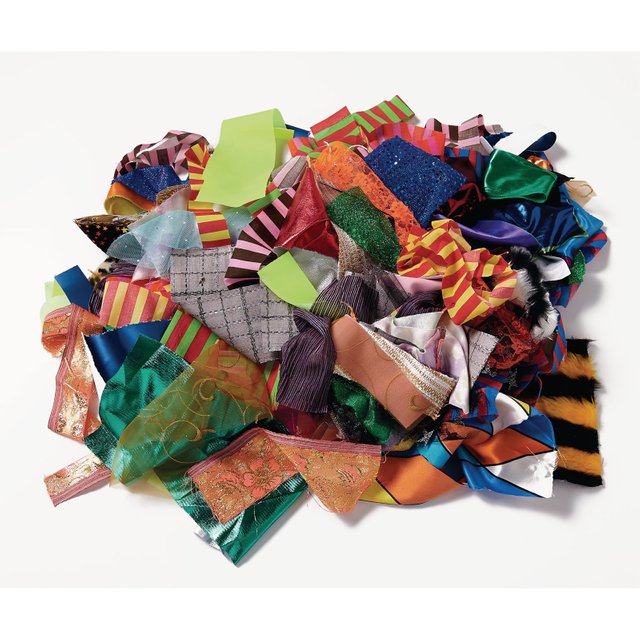 2. Shaping and Sizing the textile offcuts to be of same sizes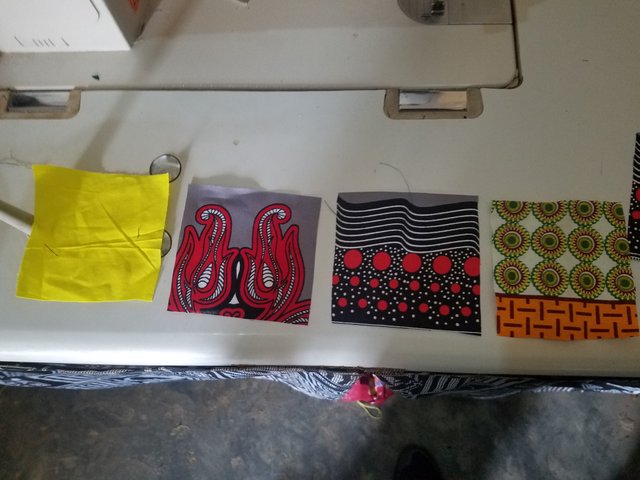 3. Sewing the offcuts together to produce the #ecodesigned fabric. Once we have the #ecodesigned fabric made, we can now use it to sew our #ecodesigned garments.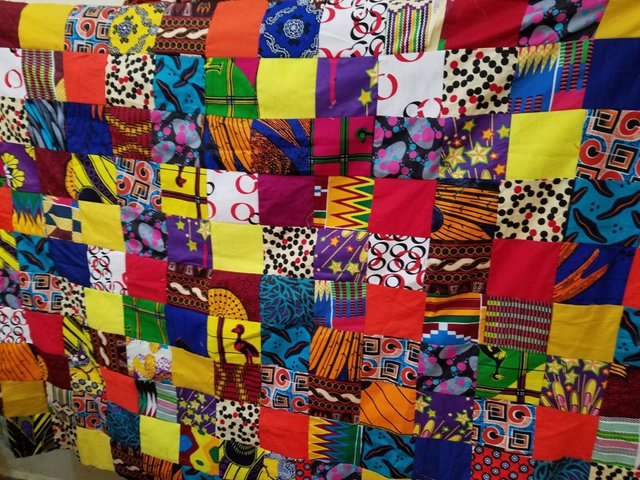 4. Design, cut and sew the #ecodesigned garment or ecodesigned product of your choice and size.
Some ecodesigned garments we have made from the ecoDesigned Fabric include;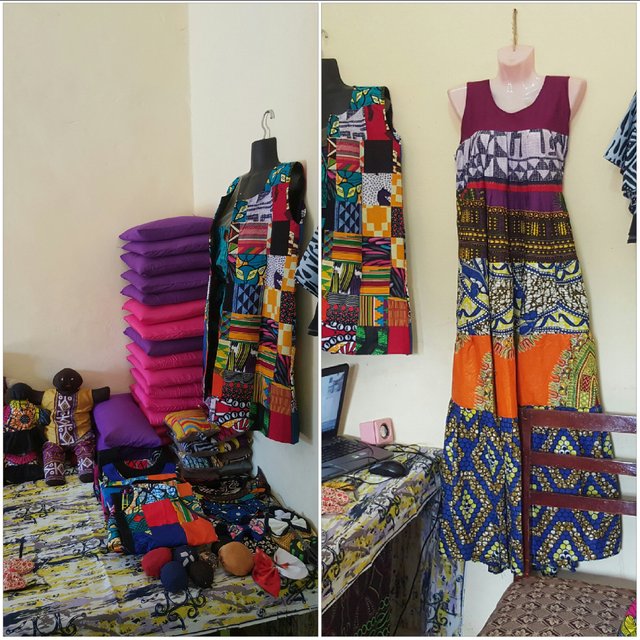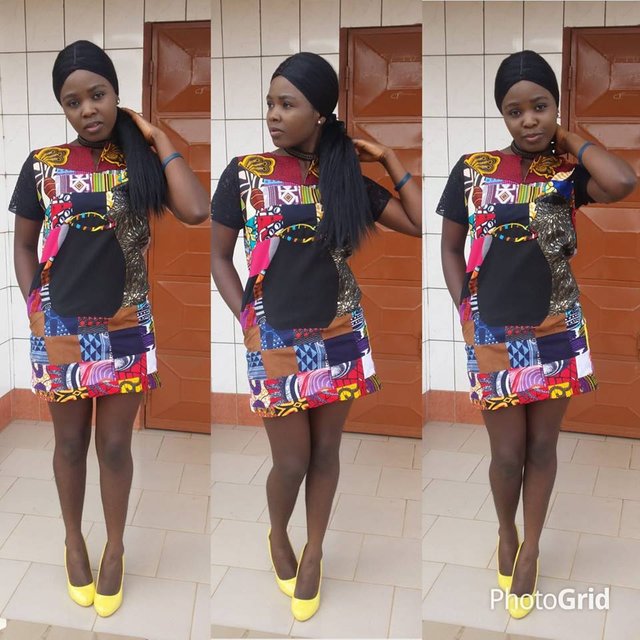 Some of our #ecodesigned garments produced can be seen below.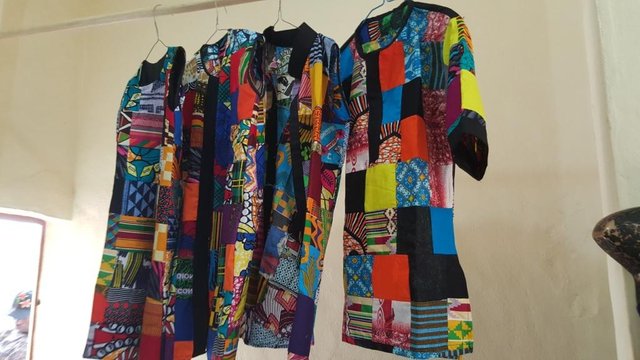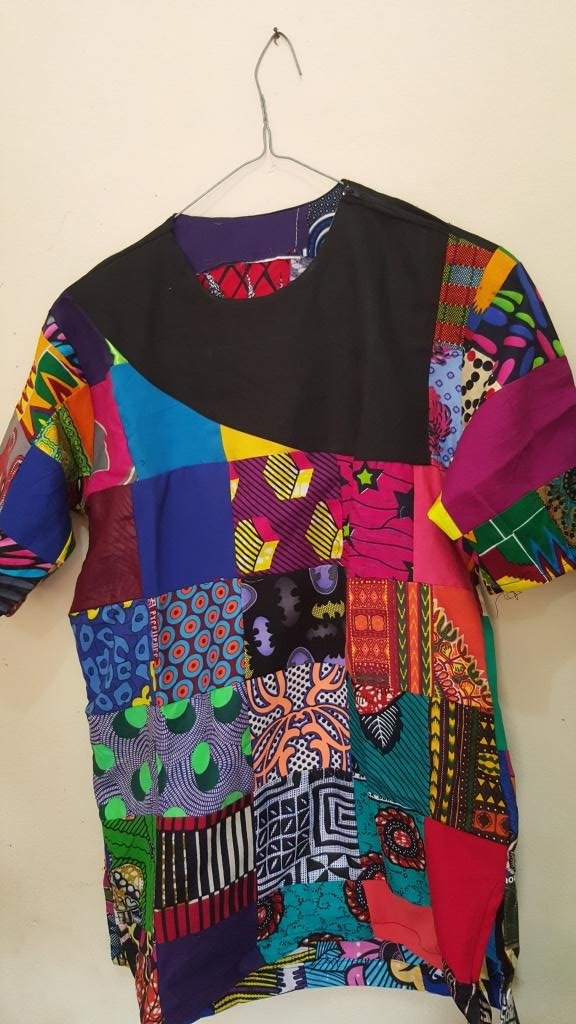 .
EcoDesigns is a textile recycling and fashion designing hub of The Greens (
@thegreens
) that trains young girls for **FREE** in Textile Recycling and Fashion Designing in a bid to reduce female unemployment, inequalities and poverty, promote female entrepreneurship, improve the health and wellbeing of orphans, prisoners and poor people via the donation of free clothes, as well as combat textile waste pollution and climate change. *It's a branch of The Greens' Waste Business Hub, a startup incubator that is training young and underprivileged youths to exploit the business opportunities available in the domain of waste, hence nurture a generation of Waste Business Entrepreneurs (Wastepreneurs). Waste Business Hub is currently educating and empowering youths in the recycling of tires, textile and plastic wastes.* EcoDesigns currently has 03 Training Directors and 13 female trainees who are learning fashion designing, embroidery and overlocking as well as how to transform textile trash into textile treasure.
Every week, the hub upcycles 50 pounds of textile waste in a bid to curb textile waste pollution and Climate Change.
By supporting @ecodesigns, you are contributing to reducing female youth unemployment and poverty, promoting women empowerment and entrepreneurship, improving the health and wellbeing of orphans, prisoners and poor people who can't afford quality garments, as well as contributing to fight textile waste pollution and climate change. You can support @ecodesigns by;
1. Delegating @ecodesigns Steem power. We appreciate any amount of SP Delegation.
3. Donating @ecodesigns Steem or Steem Dollars
4. Follow, Comment and Resteem @ecodesigns posts
5. Organizing a charity fundraising or Sewing Machines drive for @ecodesigns