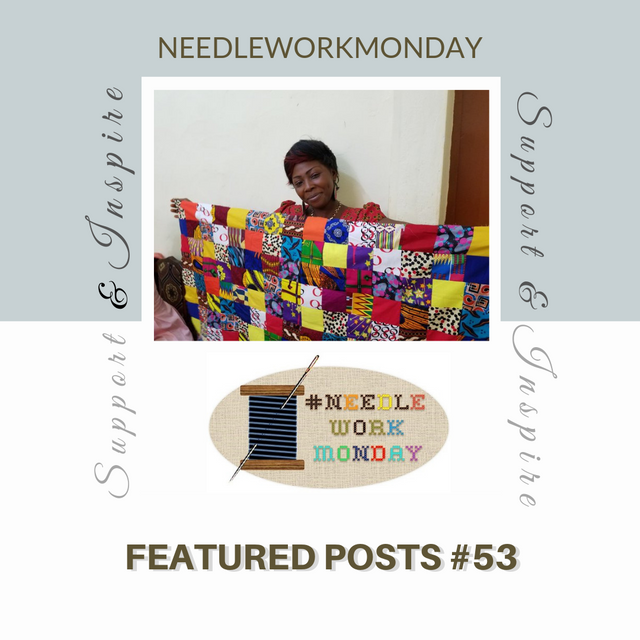 Greetings needle crafters and supporters!

Welcome to @needleworkmonday's Featured Posts #53!
This is a weekly curation showcasing the needlework of our very own Steemians. Every Monday we get together to share our love and passion for the needle arts using the #needleworkmonday tag. On all other days we use the #needlework tag. We enjoy each other's creations, ideas, patterns, tips and shortcuts.
We strive to bring to you great quality work filled with tutorials and inspiration. Please help us keep these wonderful needle arts alive and thriving by supporting our creative work and community!
This week we had 16 needleartists sharing their work under the #NeedleWorkMonday tag. Thank you all for coming here week after week to inspire everyone with your handmade art!

🧵 Here are our featured projects this week 🧶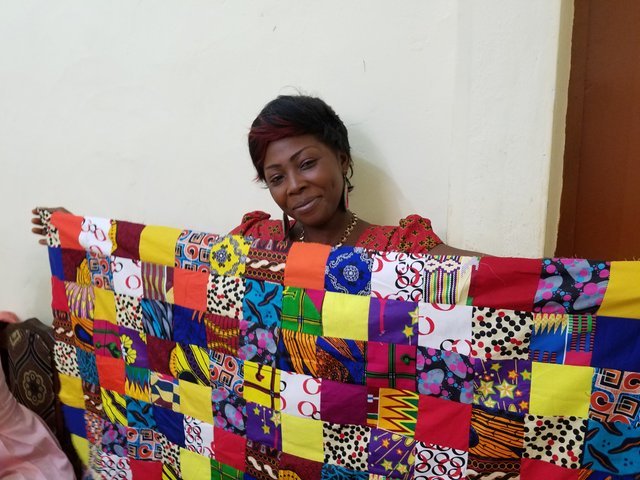 In all its beauty and colour, @ecodesigns shares with us their upcycling efforts of textile offcuts collected from tailors and fashion designers around the city of Bamenda and repurposing them to produce beautiful ecoDesigned fabrics. These fabrics are then used to sew beautiful dresses, shirts, bags and et-cetera. An inspiration for us to repurpose our leftovers to create beautiful fabric like these.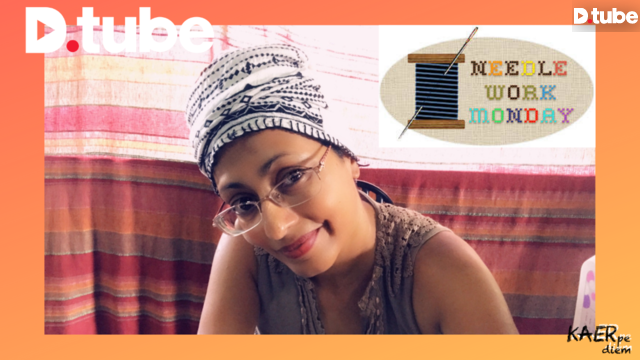 Ever heard of a buff? If you haven't, head on over to @kaerpediem's post as she has made us a video to show us how to make one, whether with a sewing machine or by hand. In her video, starring her bubbly self, she shares some sewing tips too and how easily it was to repurpose a top to make one of these.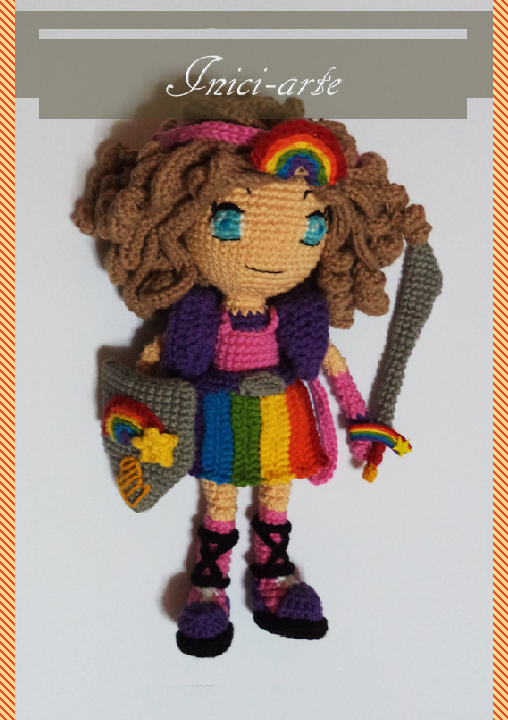 With all the craze about Steemmonsters or Splinterlands game on this Steem platform, @inici-arte brings us her work and pattern of a character from the game. By crocheting and joining each piece together following a video tutorial she found online, she creates this beautiful amigurumi doll. Love the doll's hair and the beautiful rainbow colours of her dress!



Thank you for stopping by to view our featured posts for this week. Please stop by their posts and show them some love with a read and an upvote for sharing their handmade creations. To see more needle arts, please check out the #NeedleWorkMonday tag and check back here with @NeedleWorkMonday every Wednesday for the weekly Resteems and Curation posts!!
If you are a needlework artist we'd love to have you join us every Monday to share your work and inspire this community to give a craft a try. On Monday's, please use the #NeedleWorkMonday tag and on other days, please use the #needlework tag (without the word Monday attached) so we can find each other's work.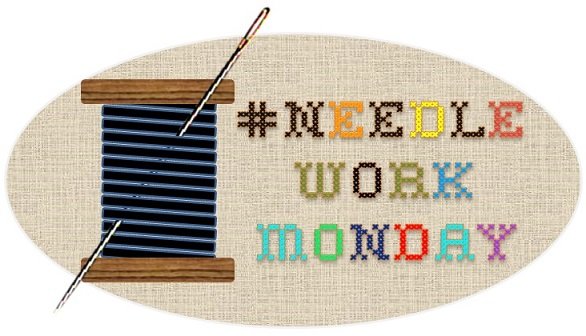 #NeedleWorkMonday initiated by @crosheille 🧶
Helping to host are @muscara, @shanibeer and @marblely 🧵
Today's curation is written by @marblely 💻🖱✍🏻
Our Motto: Support & Inspire!