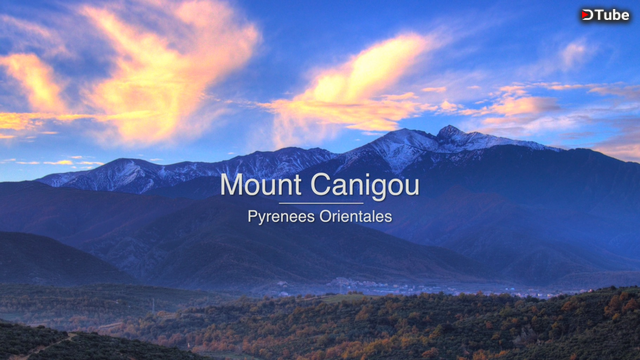 ---
It has long been a dream of mine to stand on the summit of this mountain at 2,784m which overlooks the village in which we are currently living. Two days ago I achieved my dream and now you can enjoy the experience with me by clicking on the above image, which I recommend because the video does it far more justice than the pictures.
In the morning we were driven by 4X4 to a starting point at 2,000m.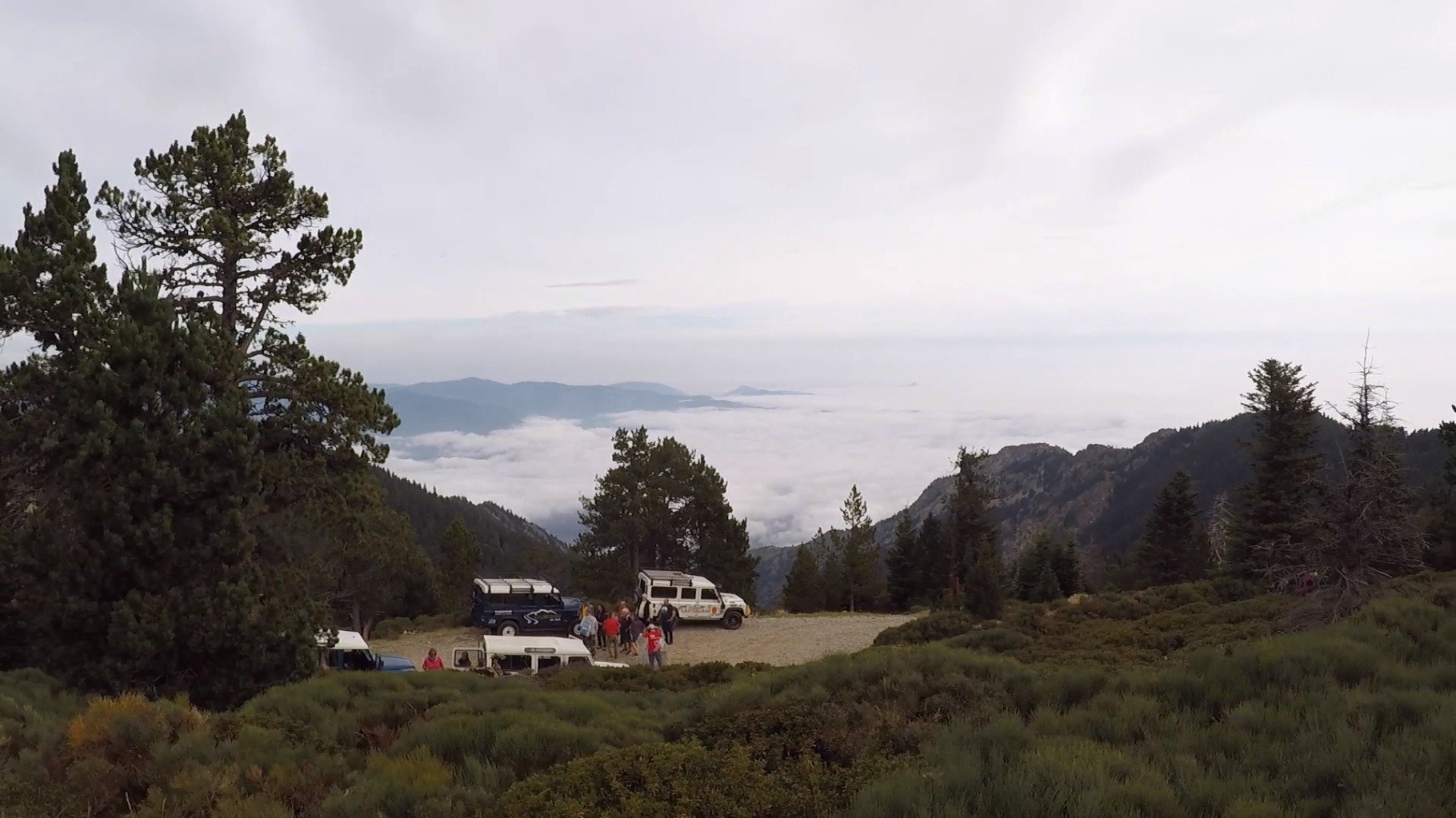 This is my guide David, a friend who lives locally. He has climbed the mountain three times already and wasn't too happy about my desire to do the walk without shoes so to avoid any stress I kept them on for the first part of the day.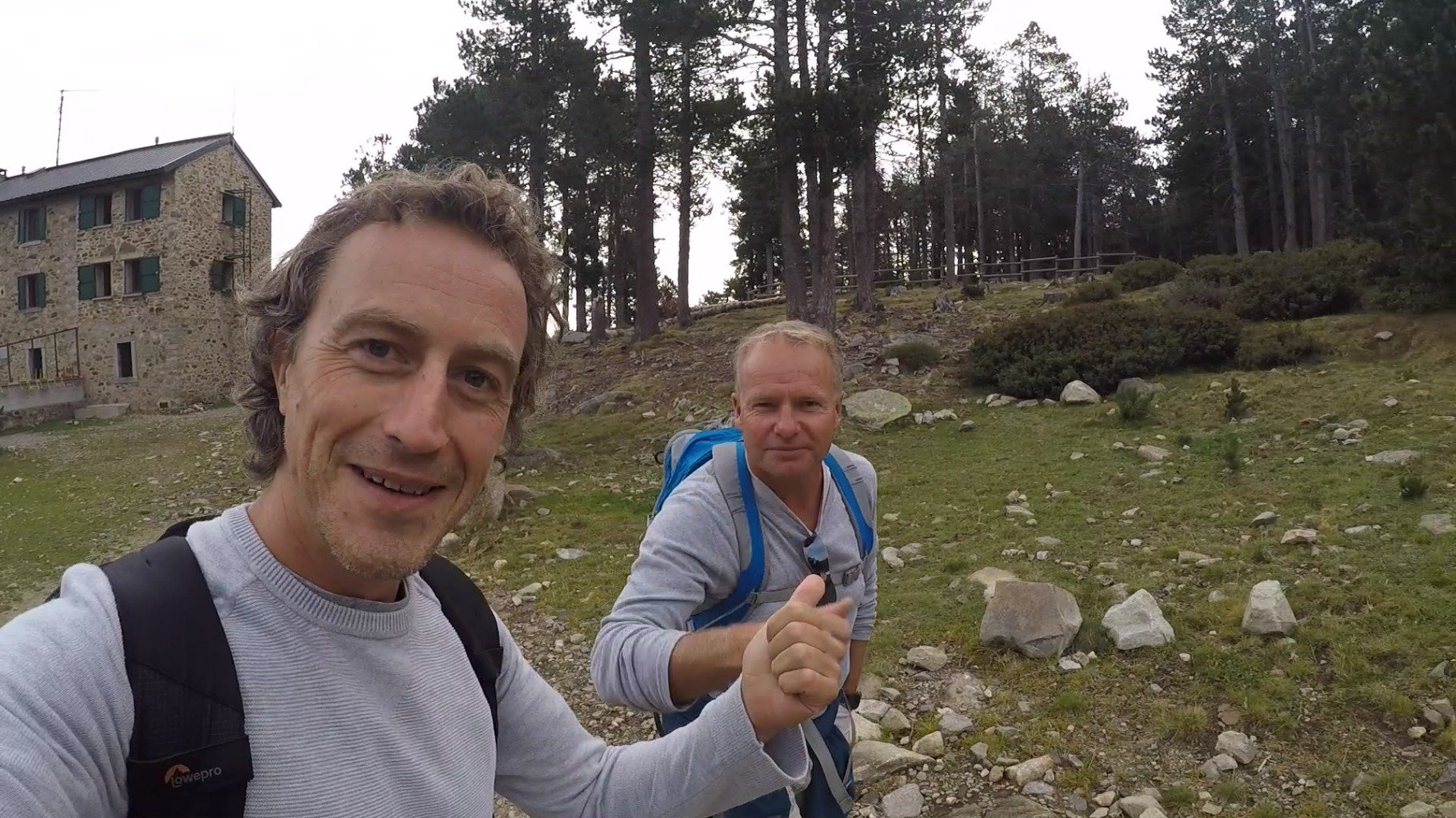 Here he is telling me I am mad, because I have just taken them off!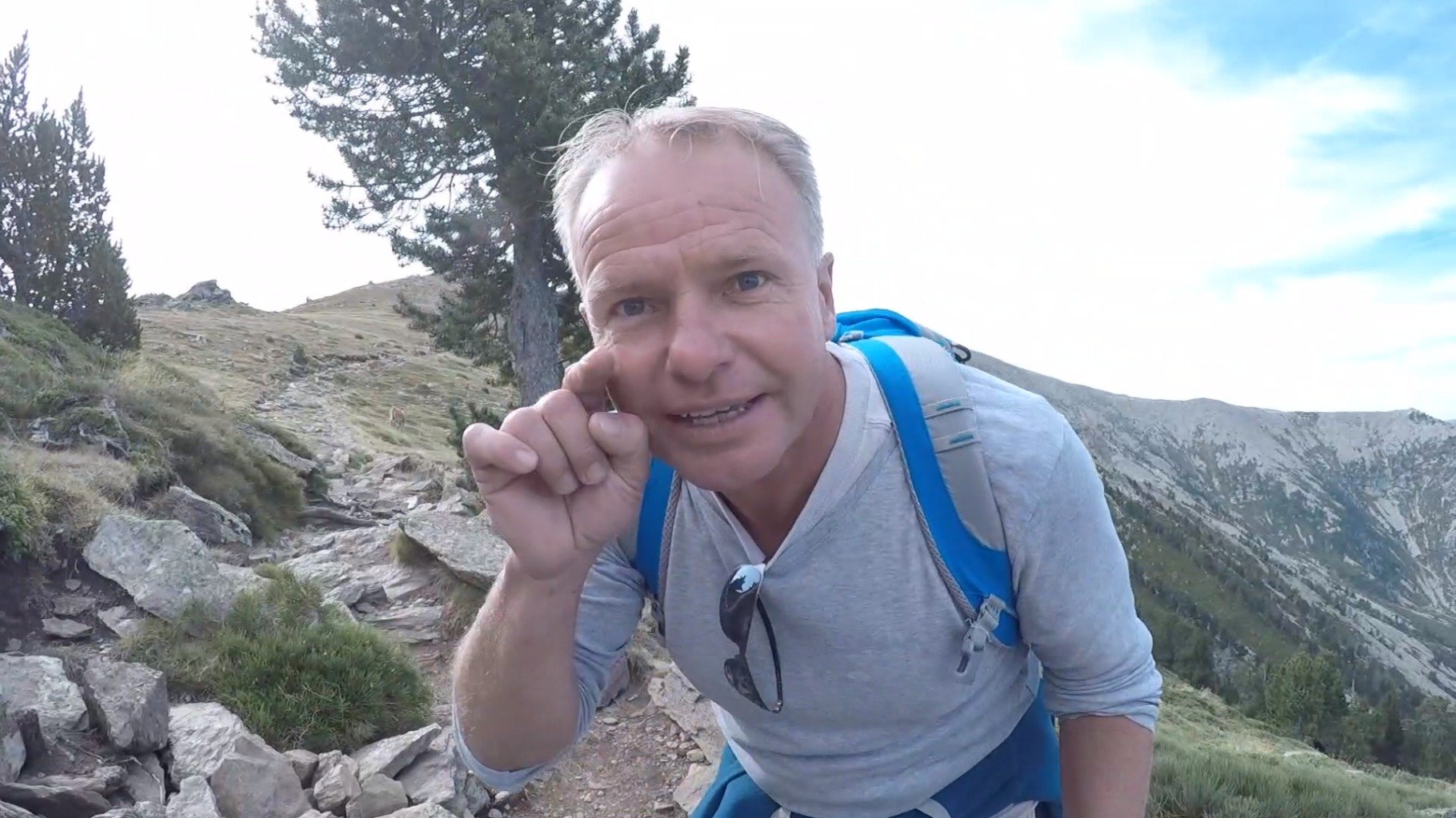 The view was consistently spectacular and the ground was very forgiving under my feet.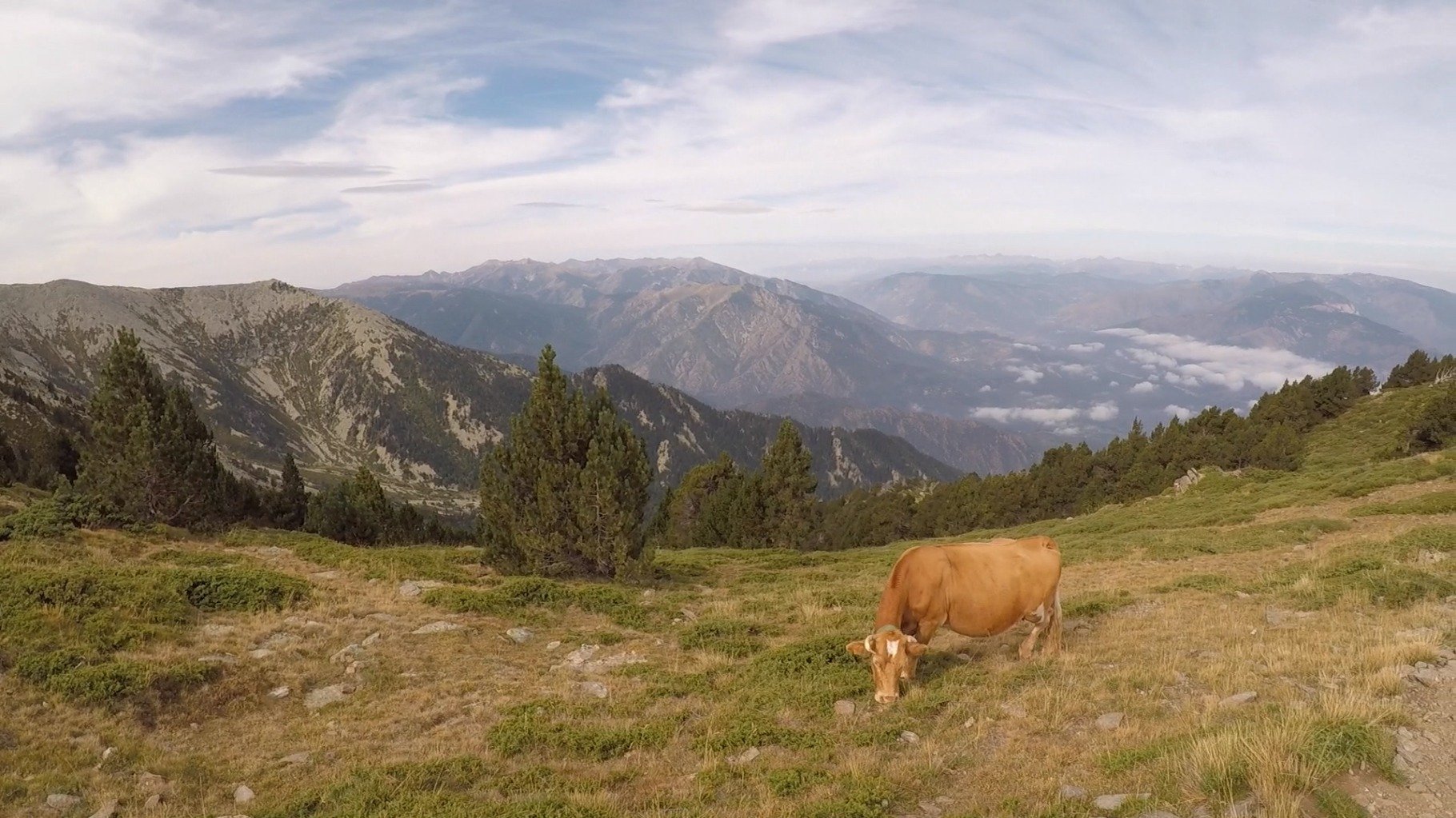 I've not worn shoes for five years so the experience of doing this barefoot simply cannot be understood by those who wear shoes every day.
Why don't I wear shoes?
Part of it is because my feet feel horribly uncomfortable when they are enclosed and part of it is because humans are bio-electric beings and we are earthed when we are barefoot. Plastic soled shoes insulate us from our natural voltage and there is something much deeper too, which is difficult to explain.
Clinton Ober (the creator of many earthing products) says it best:
It helps align us with the greater network of intelligence of our planet Ober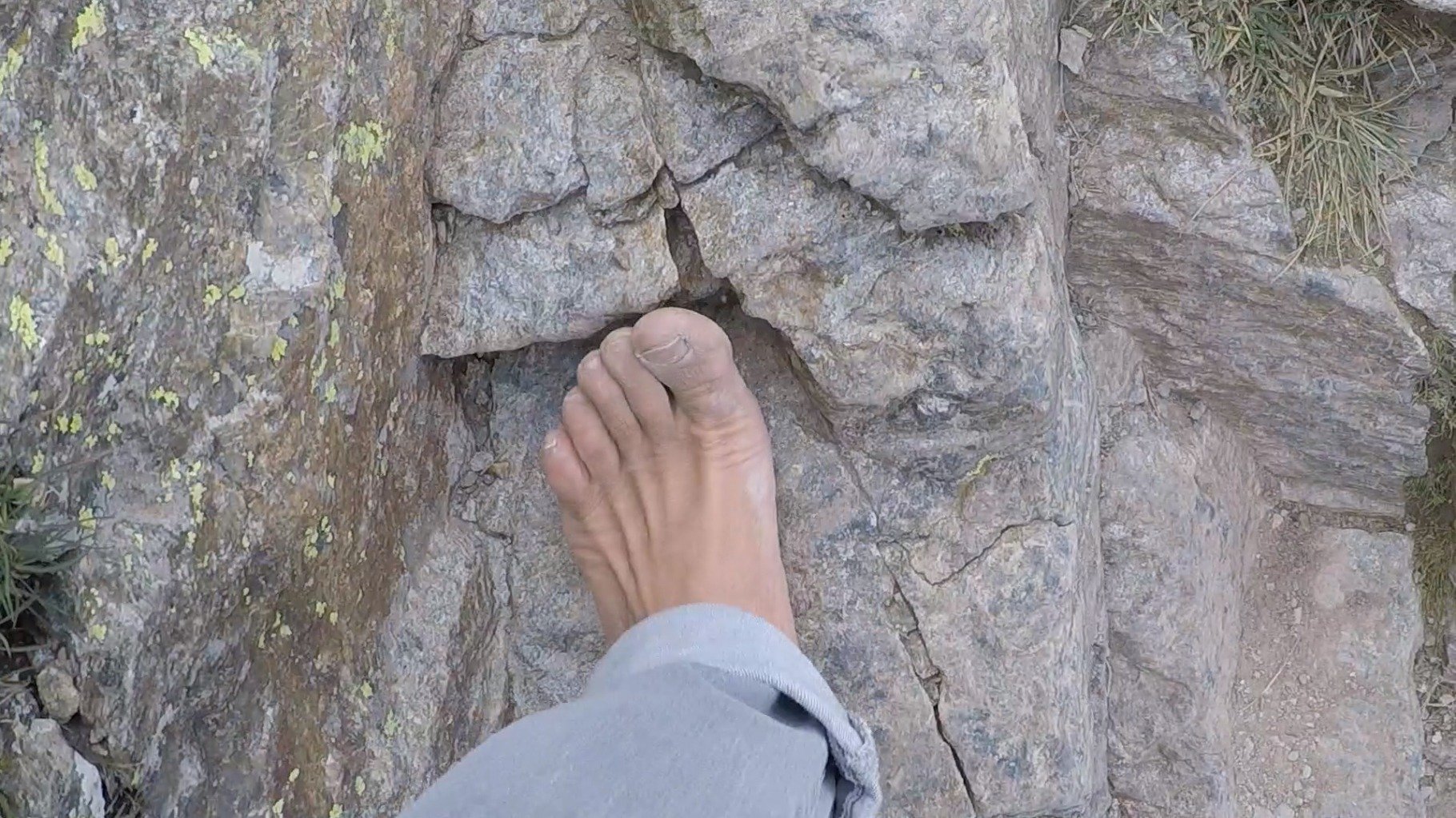 Without wanting to call conspiracy, the peak of this mountain looked suspiciously like a man made pyramid structure with visible ridges between the sides. Personally I believe humans have been walking this great playground much longer than we are currently taught and the ancient cultures were quite fond of their pyramids. See my article here for more on this subject.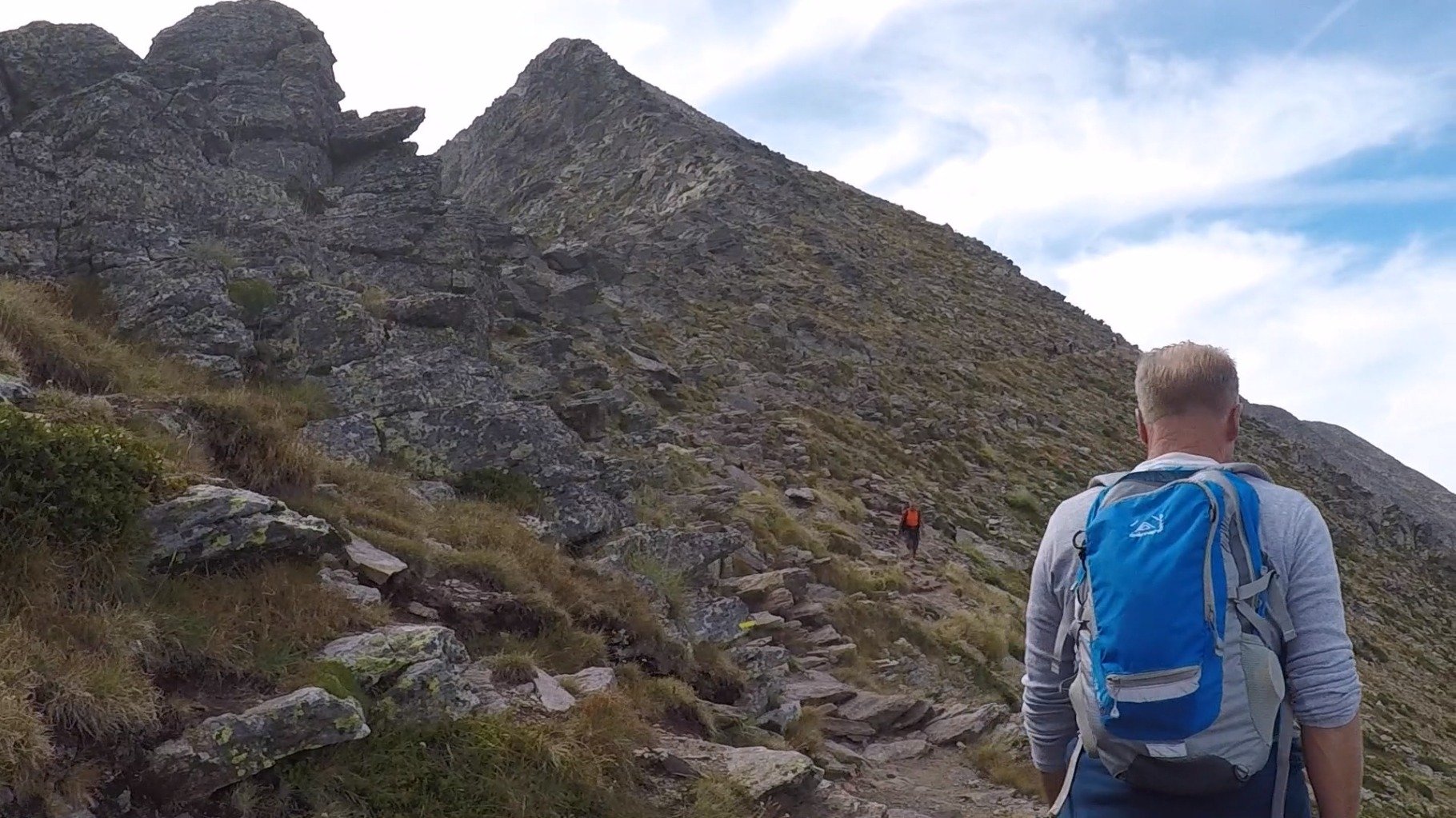 Towards the top the ground became less easy to walk on but still enjoyable enough.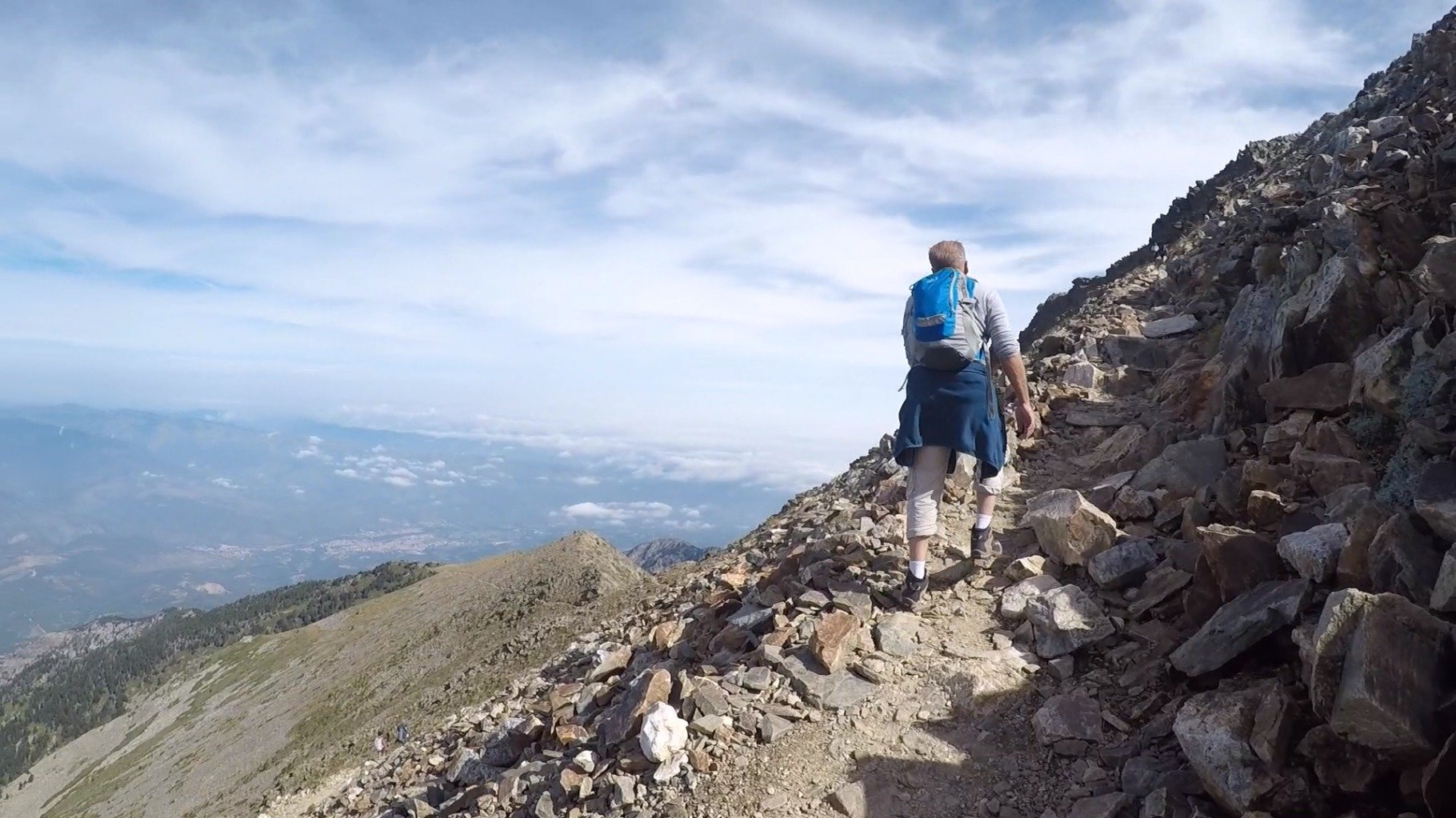 Look... still smiling!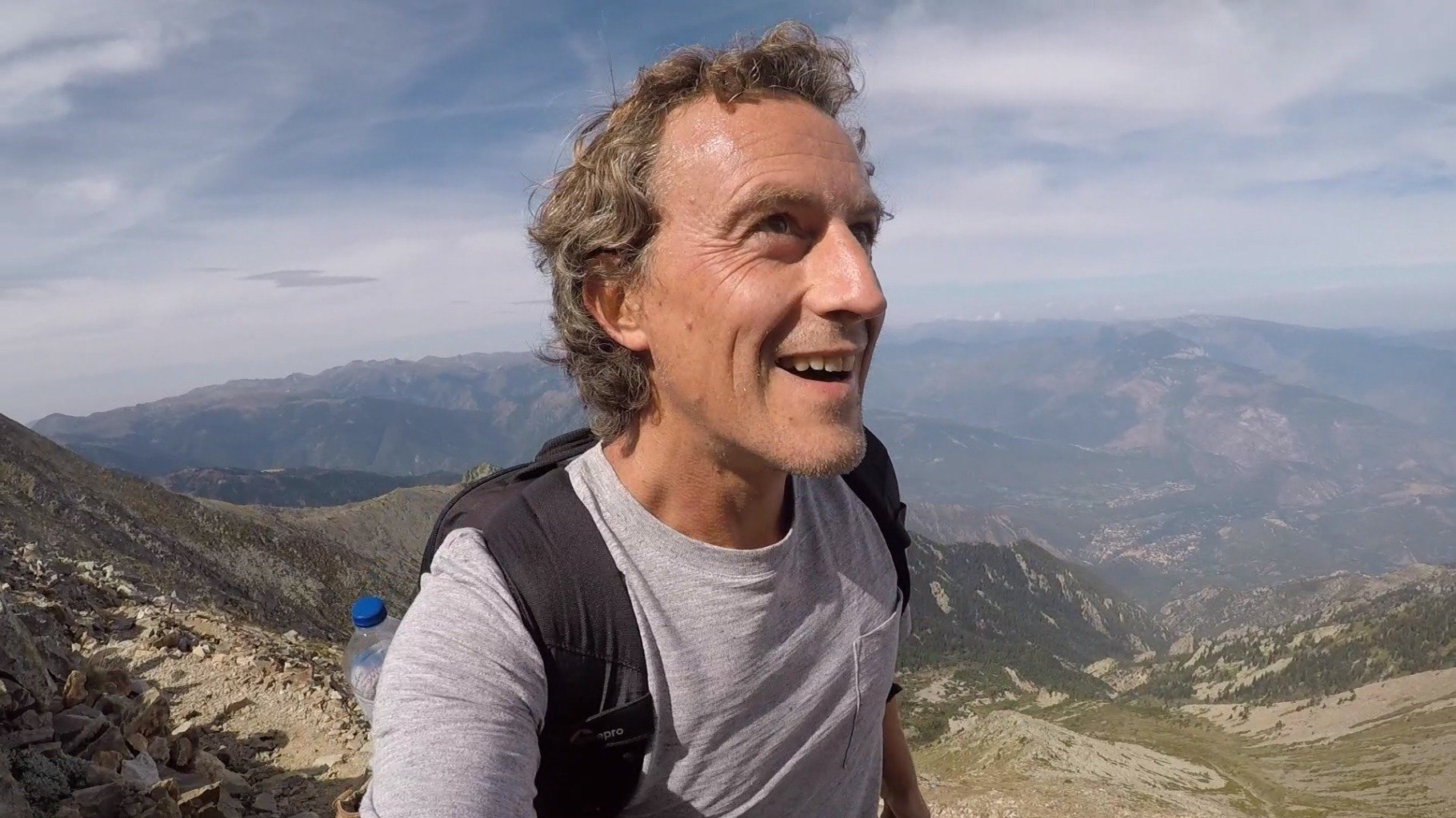 Amazed to see this man doing the climb with his dog!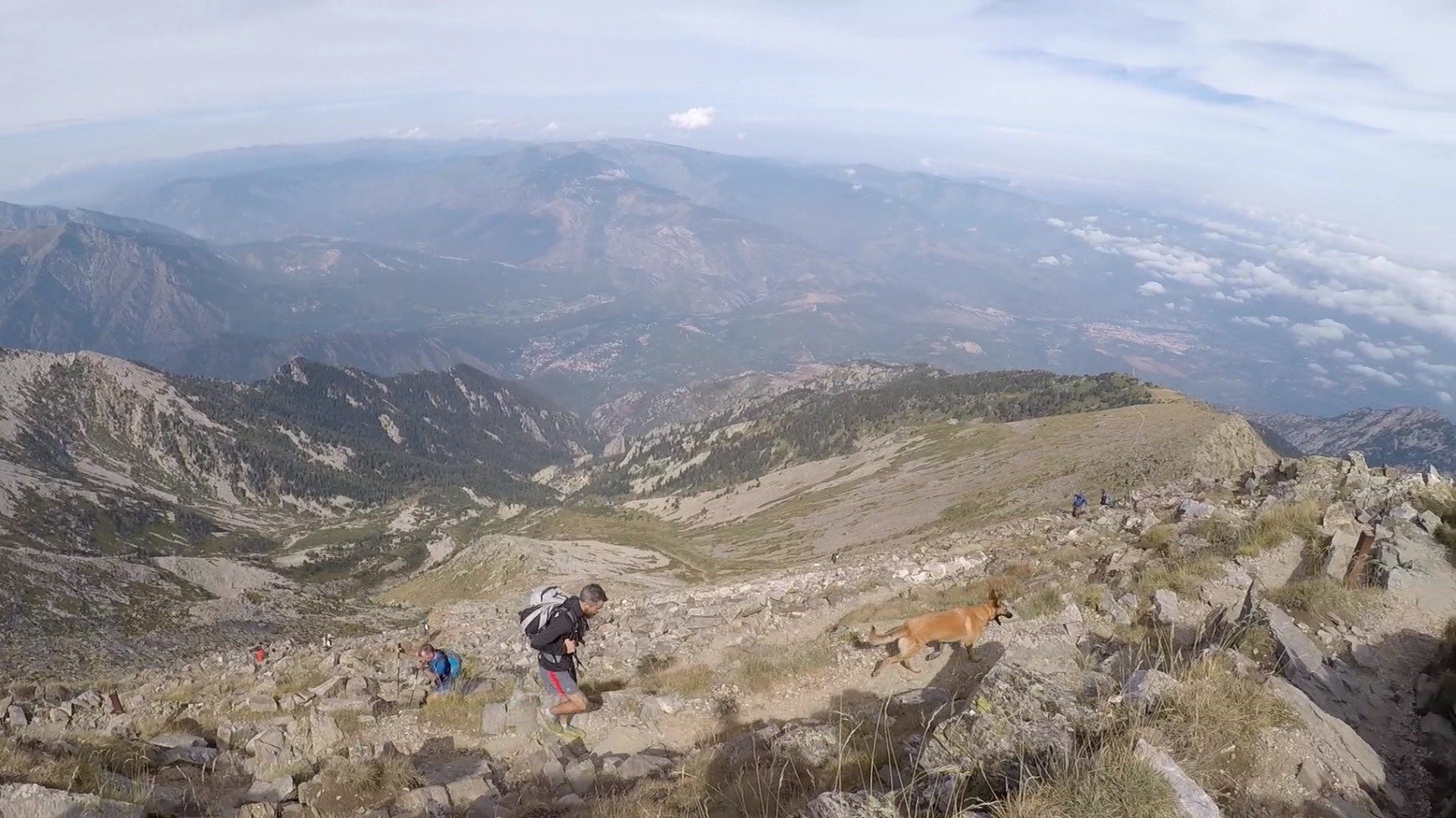 Once you can see the summit, there is a renewed sense of energy and I was able to run in places despite being very out of breath.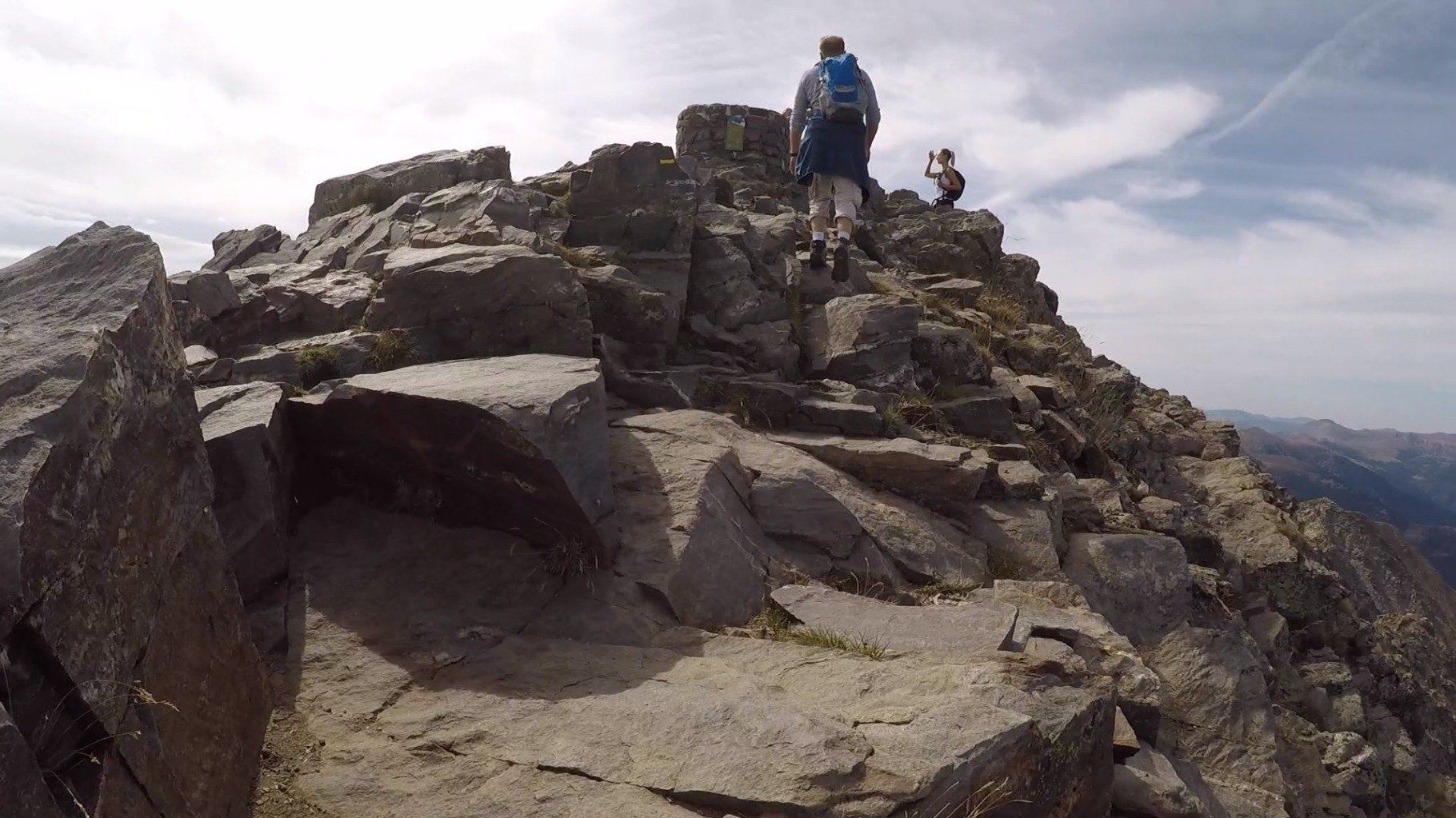 What an awesome feeling it was at the top. You will see in the film I was speechless. Which is rare!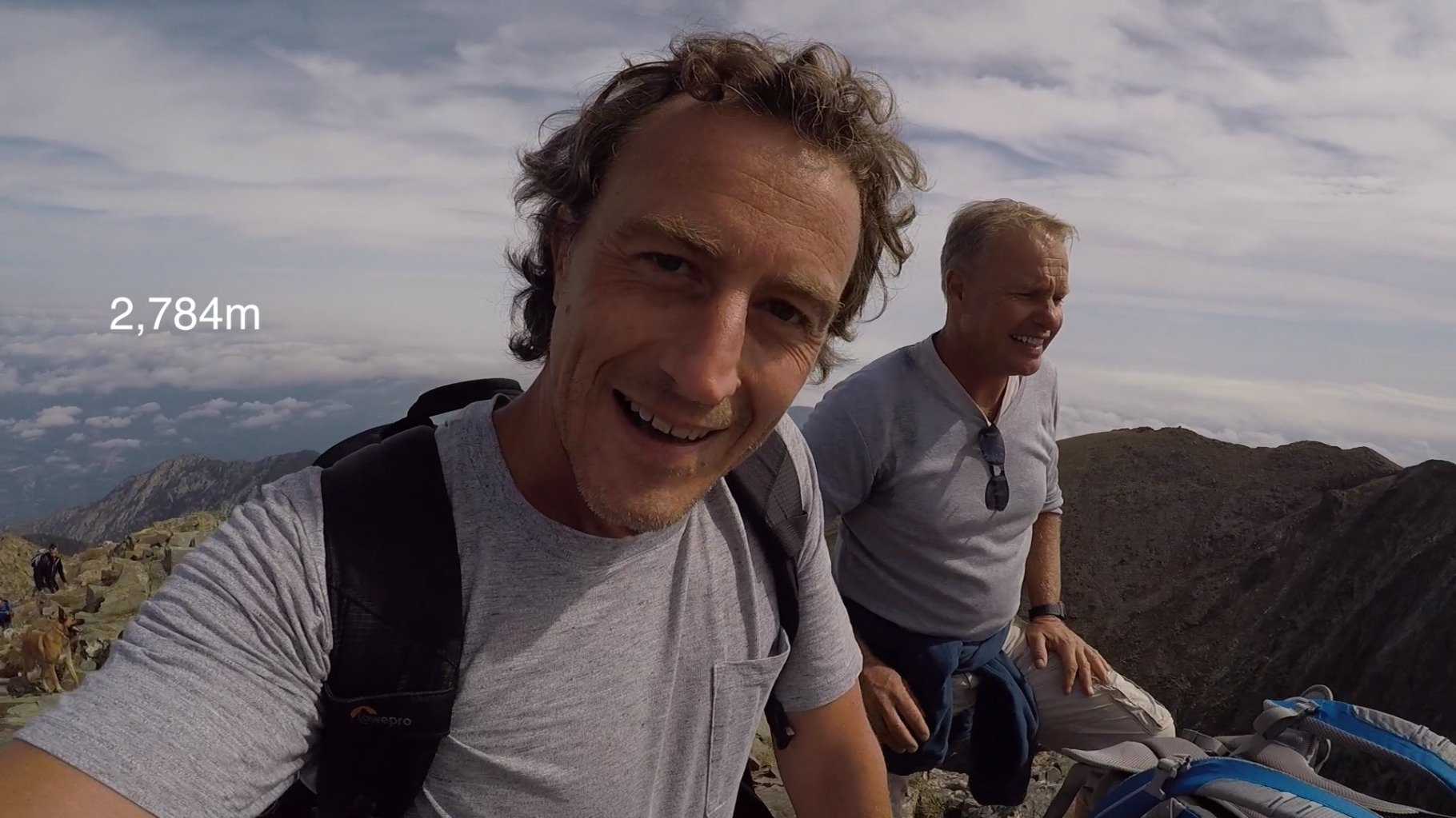 My feet felt great 👣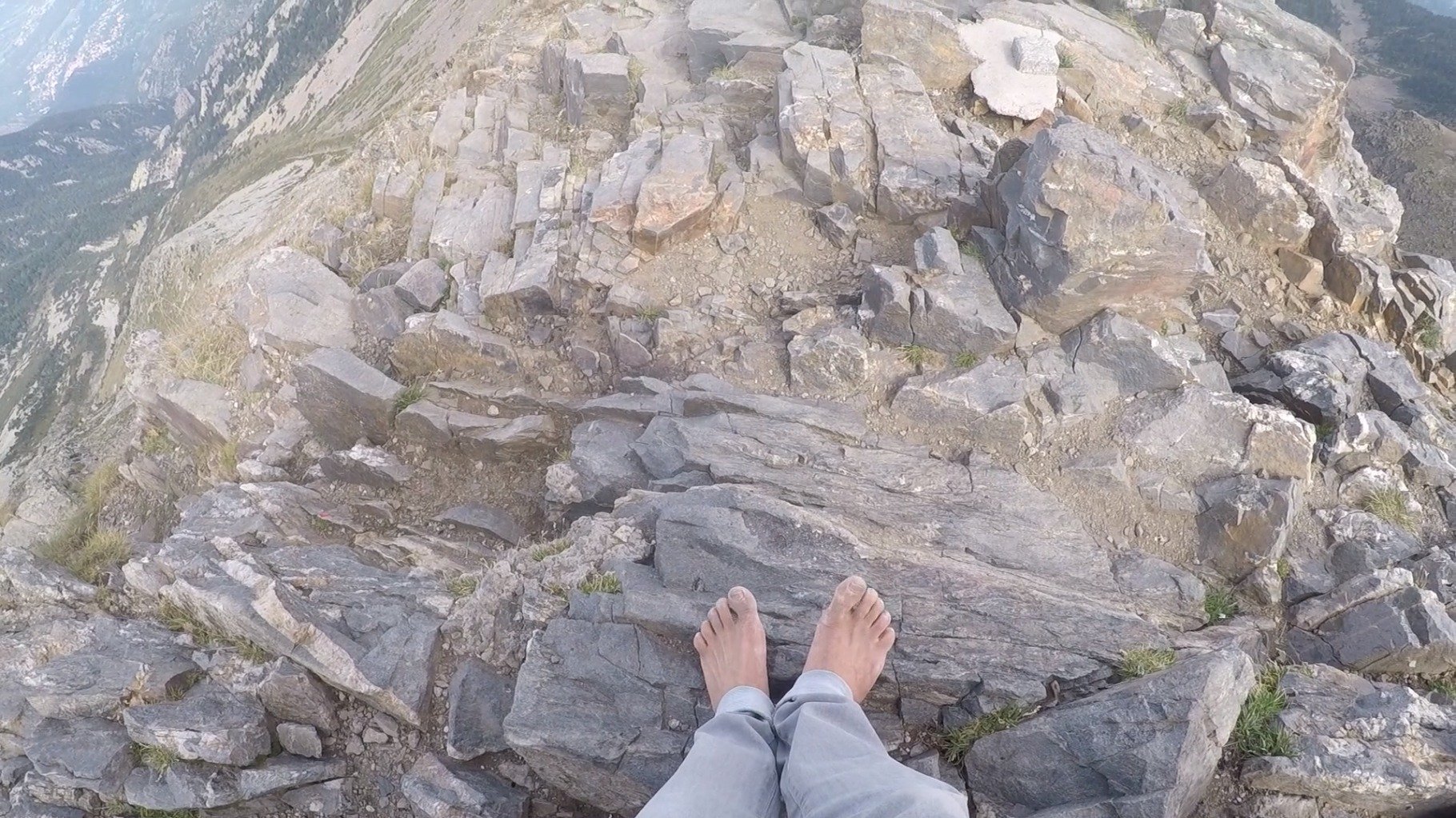 There was a cross at the summit. And lots of Catalan flags.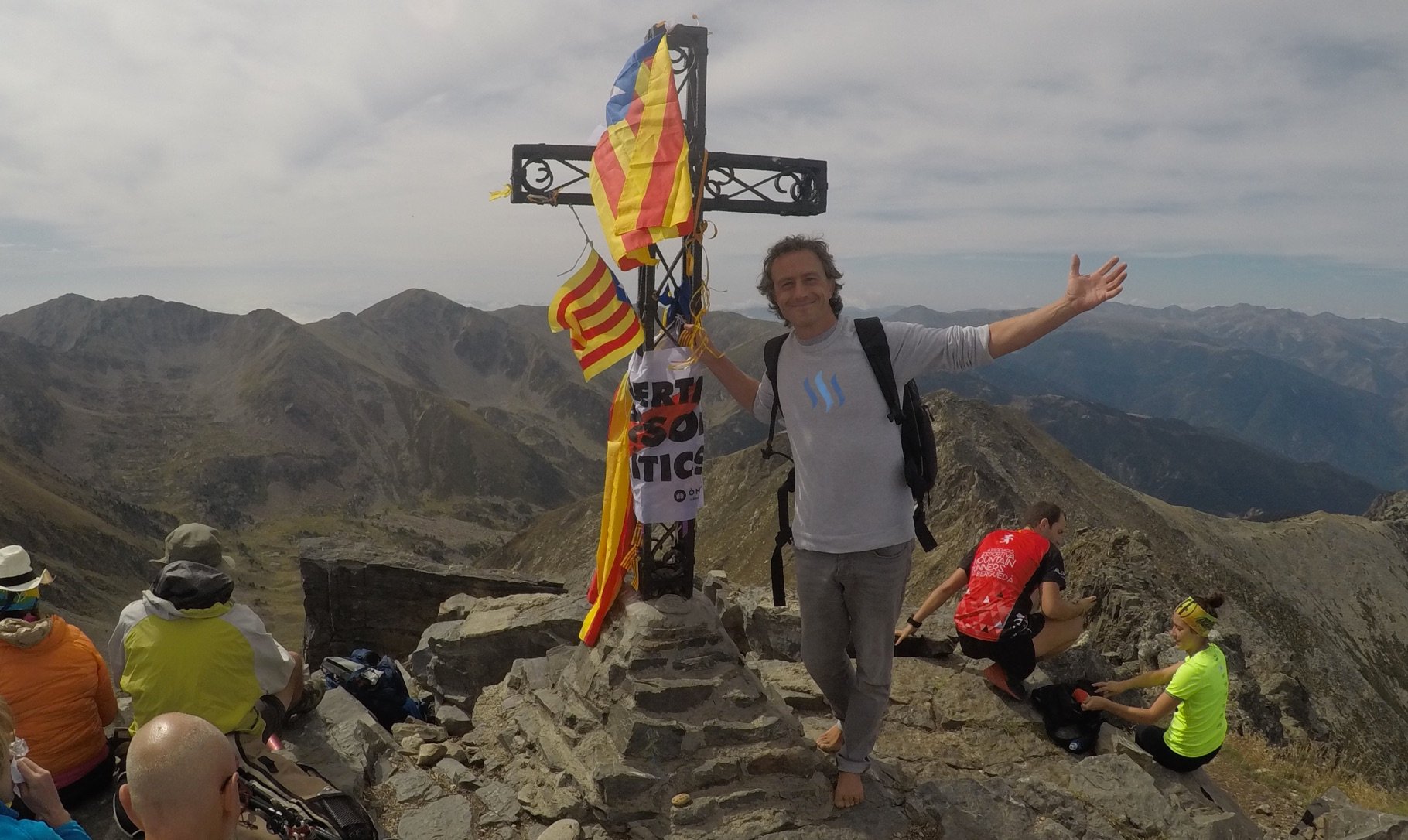 The walk felt much easier on the way down.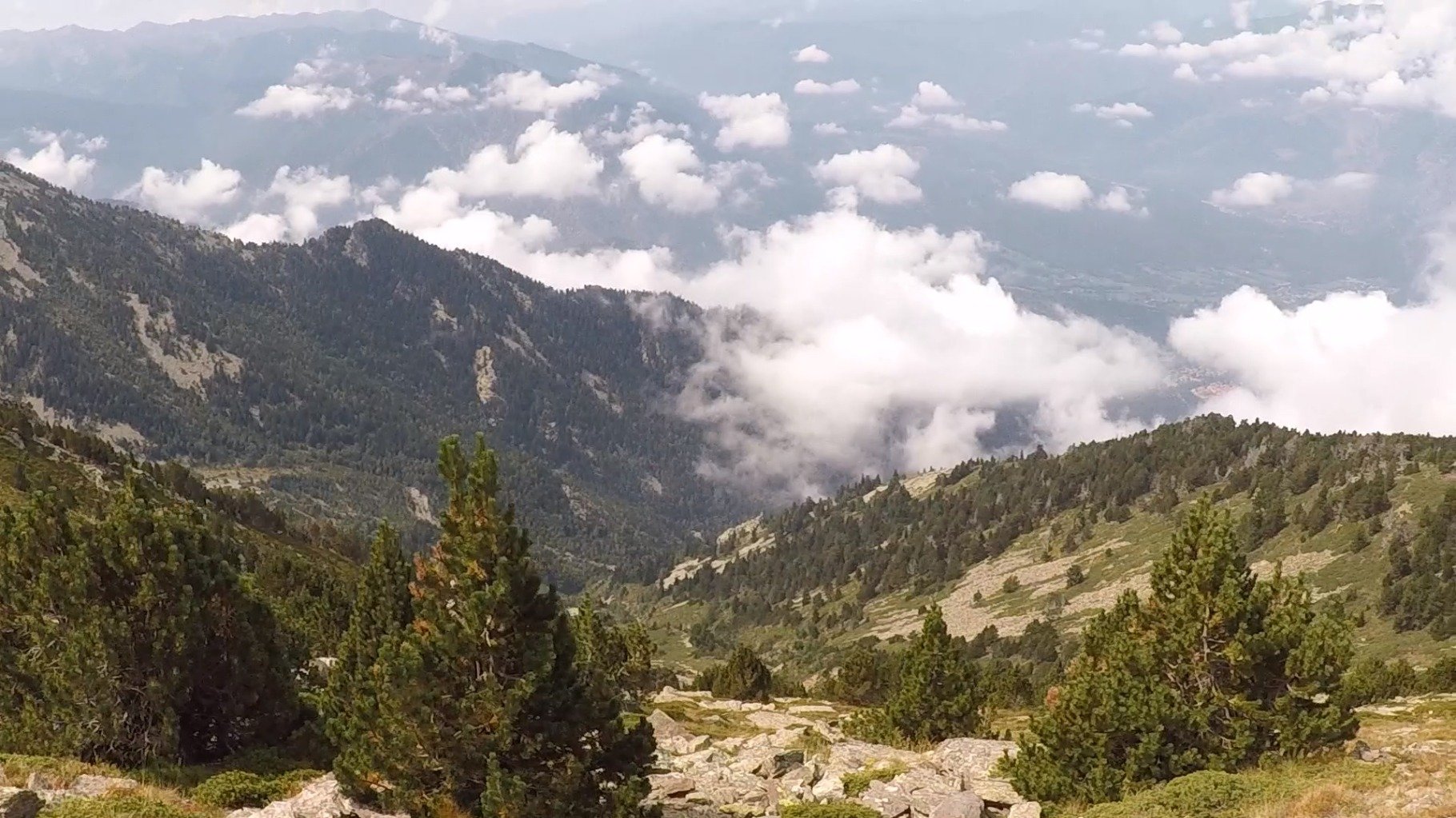 We spotted my blood on a rock and only at this point did I become aware I had cut my foot on the way up! No big deal. It was just a scratch.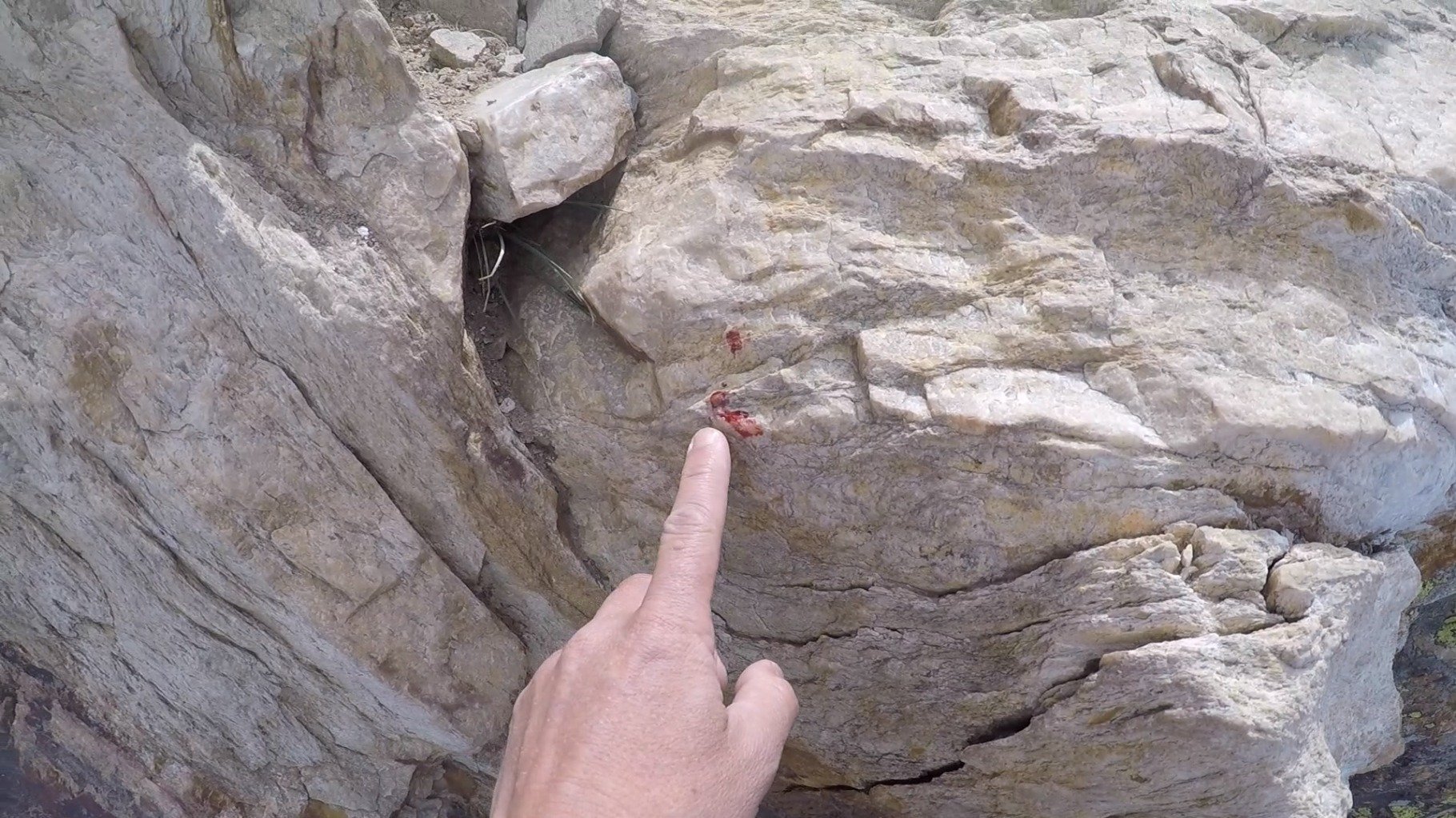 The clouds rolled in fast shortly before we made it back to base camp and it suddenly became cold & wet, making me feel very grateful for the timing of our journey.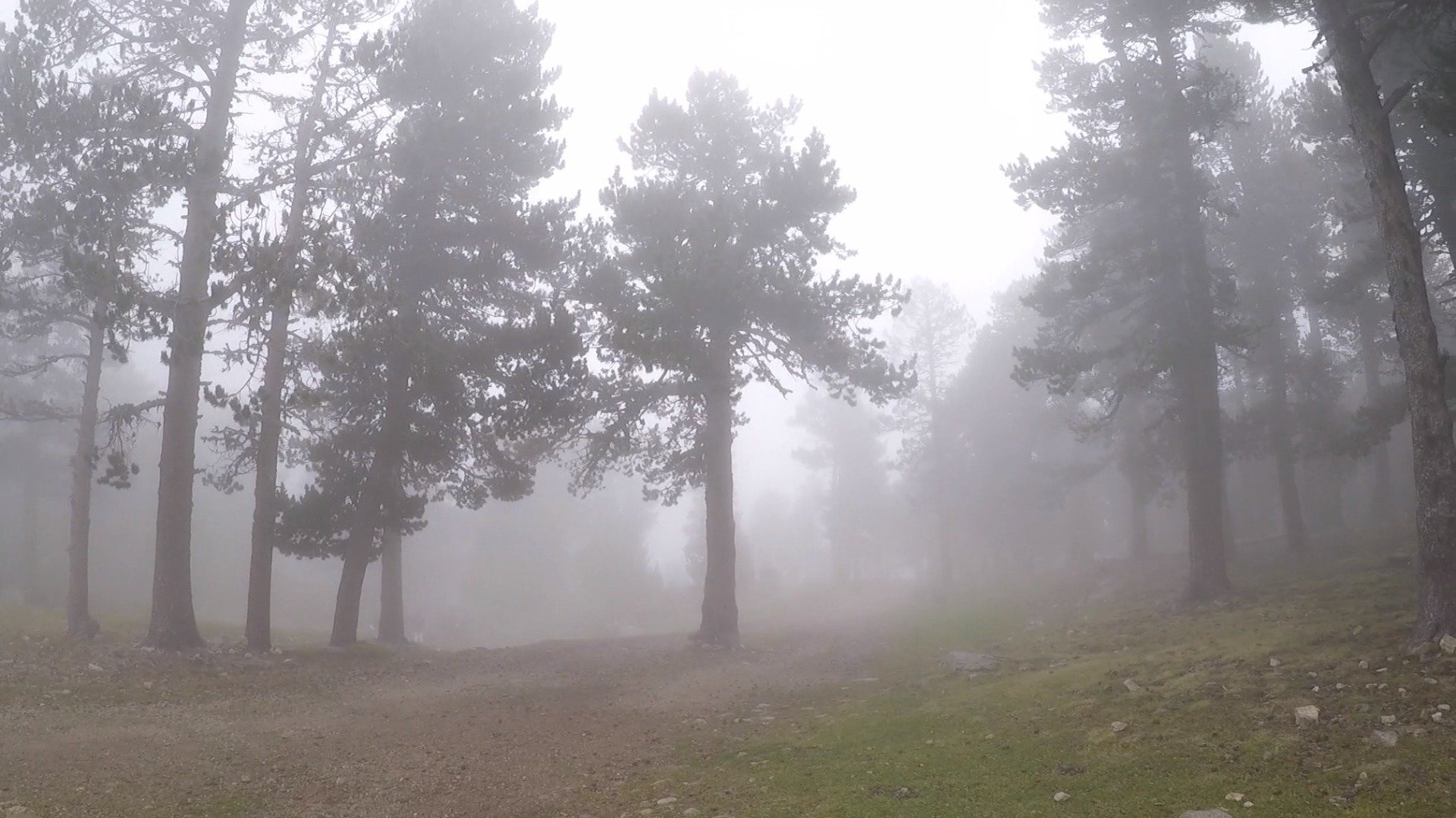 All in all it was a really enjoyable day and I would love to do it again, next time with my family who have already had a taste for this kind of thing in Bali when we climbed Mount Batur, the 2nd biggest volcano on the island.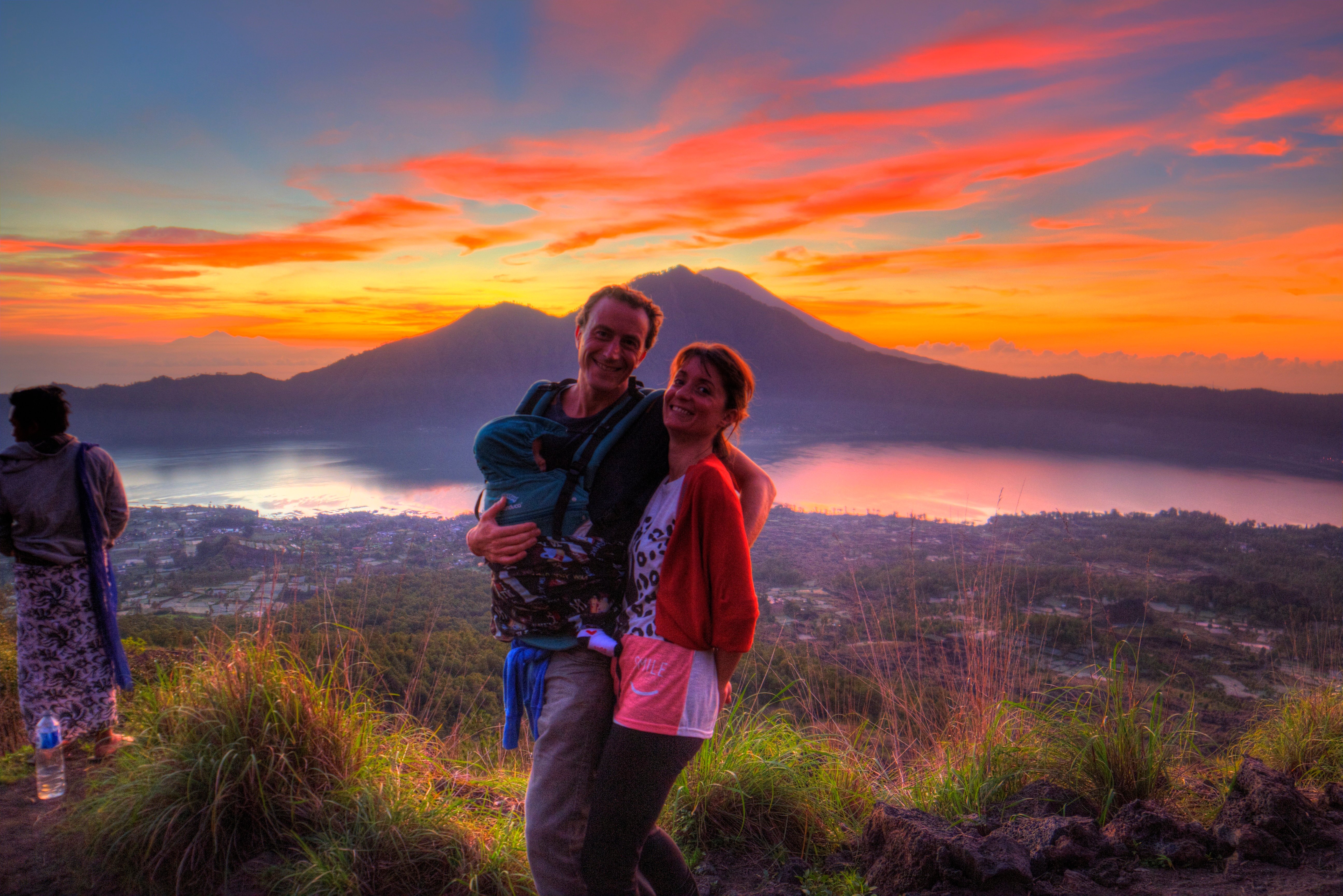 He was a London based filmmaker until he sold everything and set out on a barefoot journey around the world, currently based in the south of France.

He is travelling with his partner & two children and with no bank account he has been living on STEEM & crypto for over a year.

All content created for this account is 100% original (unless otherwise stated), produced by @samstonehill who invites you to use & share freely as you wish.
Sam is the creator of:
@steemshop where you can buy or sell anything you like using your steemit wallet
@steemmasters which provides FREE TUTORIALS, personal training & resteeming services. Website HERE
Contact me directly on steem.chat if you want to know more about this
@steemholidays which encourages resort owners to offer holiday packages in Steem or SBD
@steemtv which aims to provide the best in decentralised films, exclusive to Steemit & DTube
The dailyquotes tag initiative designed to encourage steemians to share their most life changing quotes with the community on a daily basis.
The Aspiring Steemit Whales & Dolphins group on Facebook which seeks to help newcomers make the transition from Facebook to Steemit, providing them with detailed notes and personal assistance with their posts... resteeming them when he can.

---
Here is a list of Steemit Witness I have voted for & recommend you do the same:
@teamsteem @timcliff @jesta @good-karma @someguy123 @blocktrades @pfunk @klye @krnel @blueorgy @ausbitbank @thecryptodrive @ura-soul @pharesim
Without them our beloved Steemship would not fly.
Learn what this means HERE and place your vote HERE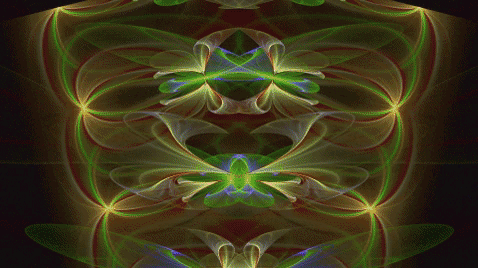 All non original photo sources can be found by clicking on the image
---
▶️ DTube
▶️ IPFS