The Greatest Gift I Could Ever Give, or Hope to Give! A Gift That Can Not Be Bought Nor Paid For...
The greatest gift I could ever give...
---
will be the gift I will give to my children! This gift is not a business, nor a bank account and trust fund. This gift is not a family legacy nor an image to uphold. This is a gift that cannot be bought nor paid for. The gift I will give my children will be a space of love on their own piece of mother earth.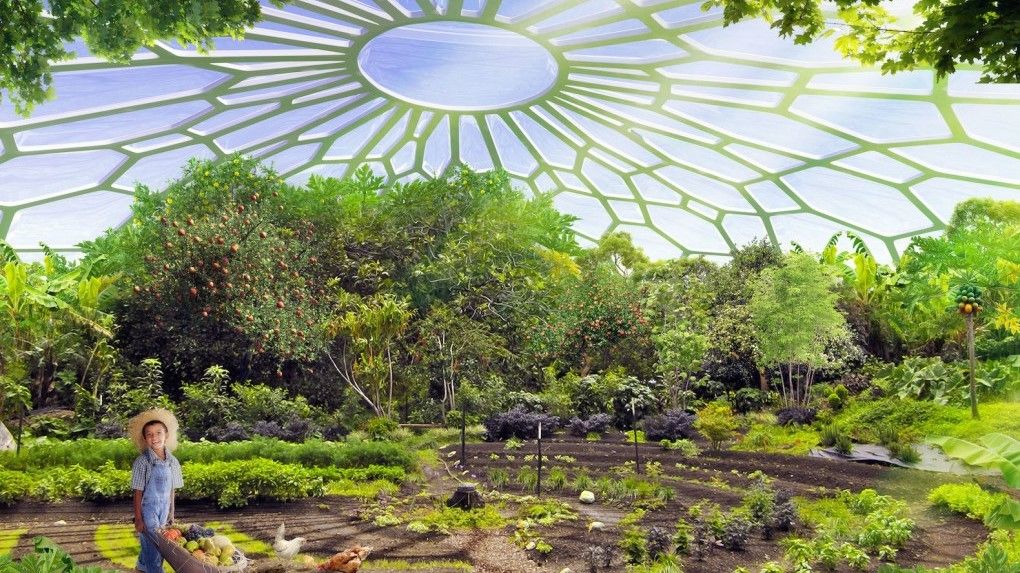 ---
A Space of love
A space of love where all the fruits and flowers, birds and bees are buzzing for them as they have been in a relationship their whole lives! A paradise garden to grow up in where all their needs will be met with minimal effort (effort, that can be considered play). I will gift them access from birth to water fresh from a spring: living, breathing, free water! I will give them years of my dedication towards planning, planting and preparing forests filled with an abundant diversity of wild, fresh and free foods to taste the bounty our majestic world offers! Forests that were planted with them in mind and imprinted with my (and their) DNA from inception, to provide health no other source can rival. A forest that will continue to thrive well after I am gone and provide them will abundance their whole lives! I will provide for them an ecological system that frees my wife and I from the necessity to 'work' to provide for our children. Giving us the freedom and ability to gift our full love, devotion, and attention! I will gift my children with an environment free from the mental, physical, and emotional toxins of our dominant society; A domain where all their needs to be healthy and creative are near-effortlessly provided for them, through the cycles and patterns of our natural world.
---
Freedom
The greatest gift I could ever hope to give will be the gift of ultimate freedom! Freedom to pursue whatever passions or creativities they are inspired to pursue, never confining nor programming them! I will gift them with unhindered access to infinite knowledge! Not through our media, schooling, books or Internet (that will come much later), but with the gift of relationship and access to our natural pristine world. A part of the earth that I will transform into a paradise for them! I will gift them a place to go and ponder the mysteries and connect with their inner beings, I will gift them the basic tools of contemplation and meditation (if they aren't already superior to mine). I will gift them an environment to exercise their innate ability to deeply and intimately connect with our natural world and other living beings in their loving domain, honing their metaphysical abilities and evolving into the next form of mankind. They will have a vastly greater freedom to dictate their decisions, free from the constant war over our attentions (advertising) our children in our cultures face today! A war that has never been in our children's best interests, nor from a place of love...
---
If I am able, the greatest gift I would be able to give them is a new, more-beautiful, connected and free society to grow up in. Where other children and families are living just as free and connected to our earth and each other. The greatest gift I could ever give was everything I now wish I had, a life that I realize now would be everything I would have needed to thrive. I will be there for my child every step of their journey, not forcing my ideologies, but allowing their ideologies to flourish in a healthy, free and wild environment designed for them!
---
The Gift of Life
The greatest gift I could ever give would be the gift of ultimate freedom, the gift of life, the gift of vitality, a gift that our earth has generously and without supposition gifted to me. It wasn't until quite recently that I realized this offer that has been there my whole life. My desire, and best gift that I could ever hope to give; would be to create a new, more beautiful and free society. The next evolution in humanity to carry us forward. The greatest gift I could ever have is to create my life and our society as best as I can possibly imagine and let my children start from there, so they can build the best life they can possibly imagine (which is well beyond our imagination)!
---
I was inspired to share this thought as one of Eco-Trains questions of the week! Check us out and if you're on the same journey, feel free to hop on board! :)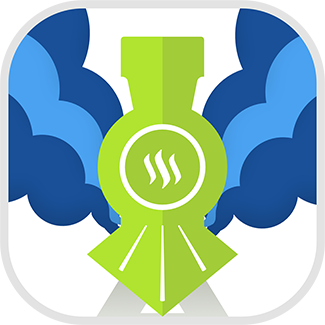 Another Car on the Eco-Train!
Rieki
Word-Smithing New Societies
ON-THC
Our NeighbourGood and The HEART Collaborative