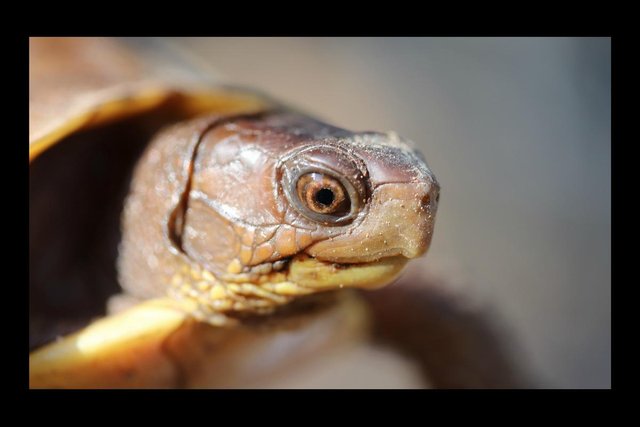 Turtles are so cool anyway, but these guys are amazing.
---
Lately, it seems that more box turtles have been on the move around here. Often, as we drive through the Ozarks, we can see them attempting to cross the roads. Not all are successful in their attempts, which can be sad to see. Periodically, we help them cross the street safely.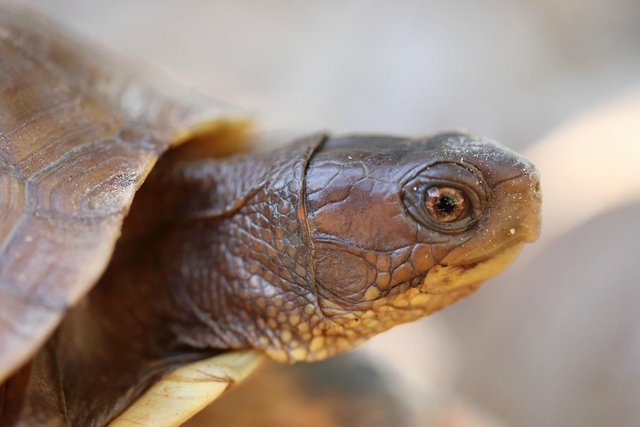 Although these are turtles and not tortoises, you can see the wrinkles and scales that make them look ancient. Even younger turtles, like one of the ones featured in this post, are incredibly wrinkly and look much older than they are. Earlier today, @brianphobos even caught one while he was in town. You can expect a lot of great content featuring @brianphobos to be coming your way, but for now, I'm just sharing this cool photo shoot with a couple box turtles that Monster Truck and I were recently enjoying. We hope that you like them!

PHOTOS OF "THE ANCIENTS"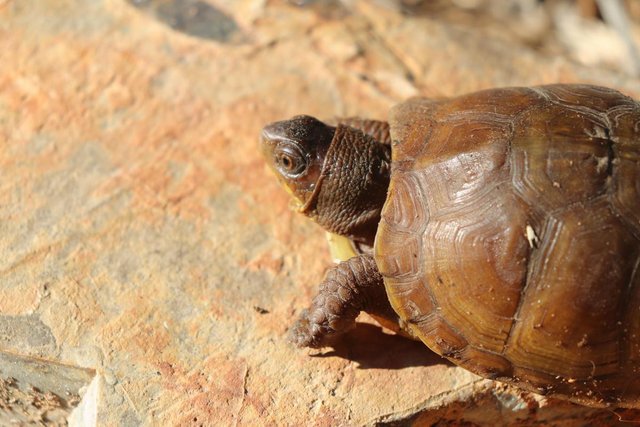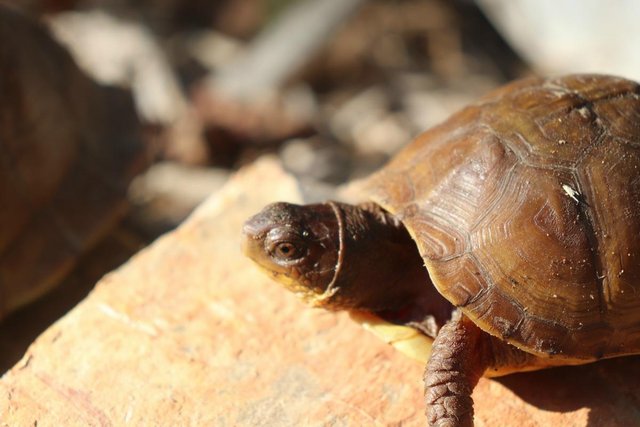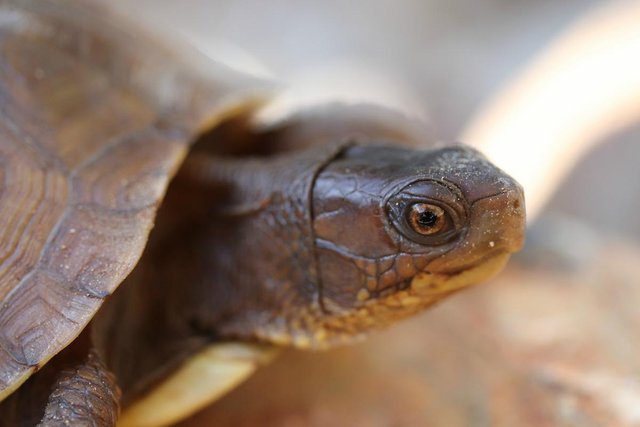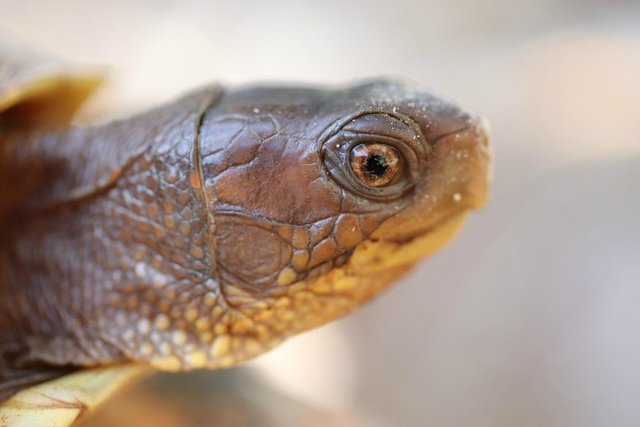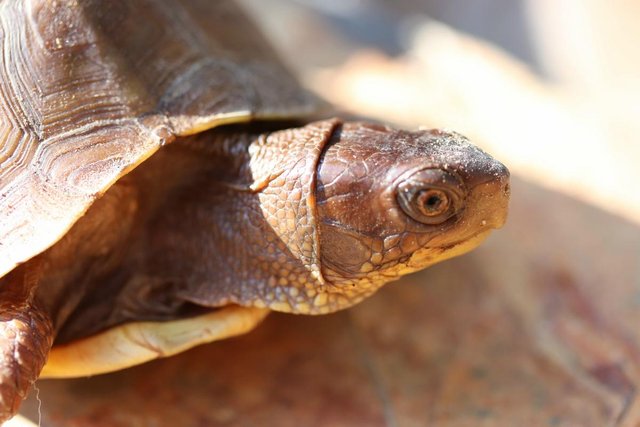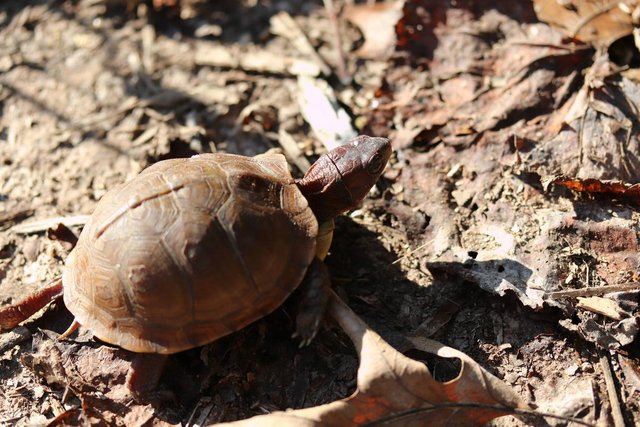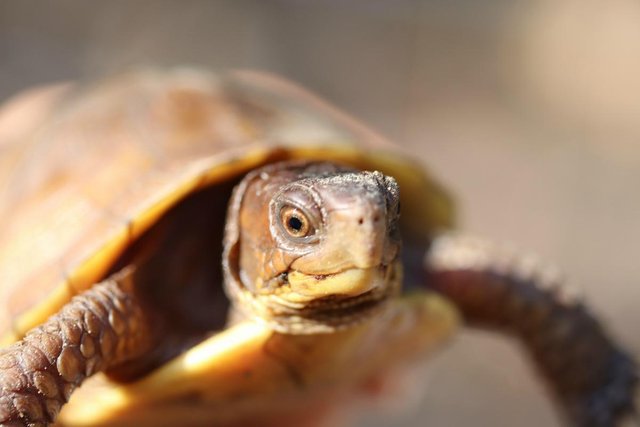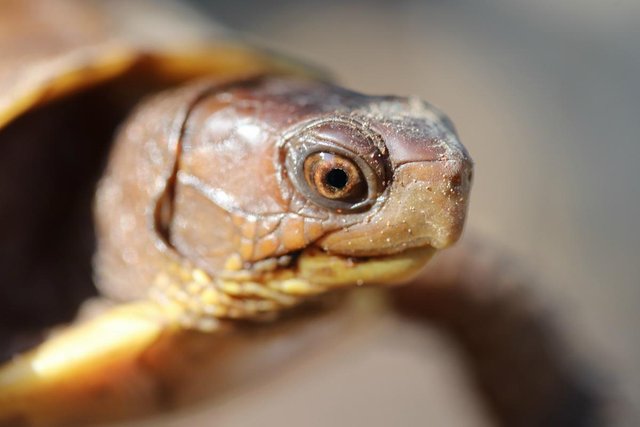 As always, I'm @papa-pepper and here's the proof: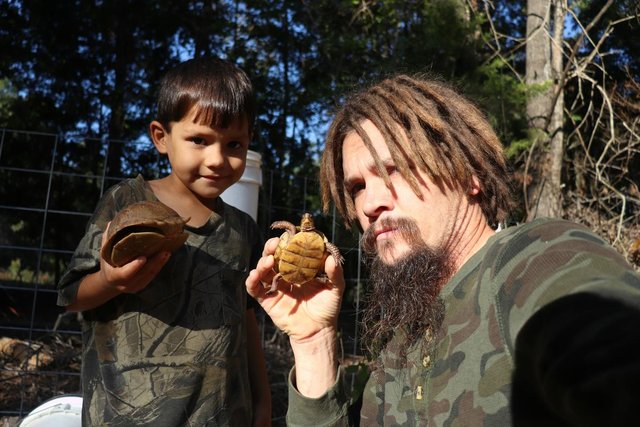 proof-of-ancient-looking-box-turtles

Until next time…

GIF provided by @anzirpasai
---
Bitcoin (BTC) - 35jP794XJ1yHUaoxuQUXwGPyCuy6zyiQA5