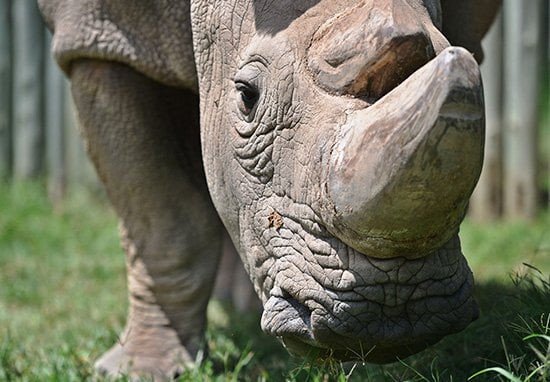 The last male northern white rhino is gravely ill and is facing the prospect of being put down – which will mean extinction for his species.
Sudan, a northern white rhinoceros, is protected by armed guards John Mugo and Daniel Maina at Ol Pejeta Conservancy in Laikipia County, Kenya.
His species numbered more than 2,000 as recently as 1960 but poaching drove them to the brink of extinction – and by 1984, there were just 15 left.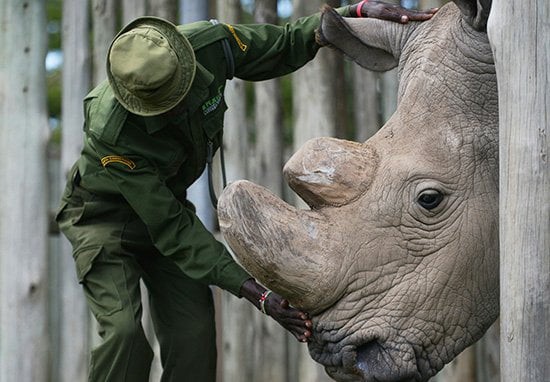 Sudan lives with the only other two members of his species, both female and who both suffer from conditions sadly making them incapable of pregnancy.
National Geographic said it would 'require nothing short of a miracle to be saved from extinction'. Scientists were hoping to use Sudan's unique sperm to fertilise a northern white rhino egg and implant the embryo into a surrogate southern white rhino; a much more common species.
And we are the reason behind their extinction.
Conservationists note the northern white rhino horn is still sold on the black market by poachers for $50,000 per kilo. They're more valuable to evil collectors than gold or cocaine.
We do way too less to save our planet, we have already extinct to many species.
But we'll never learn.
Lets see what the future brings.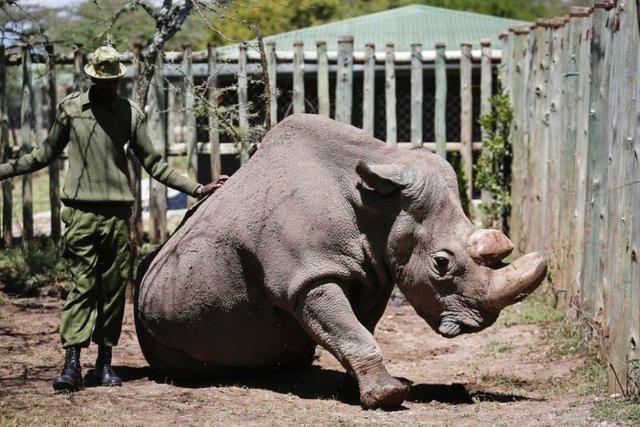 These are not my pictures and not my writings.
I found this on 9gag and I needed to share it.
here is the link https://9gag.com/gag/aAxx6Ad
my previous post: