Crystals carry a very soothing energy; if used in the right manner and combination it can bring in a lot of benefits for the user. Crystal is all about energy hence if you can compliment with the energy of the crystals it can clear up a lot of negative energy around you. The energetic structure of the crystal creates a vibrational frequency at a certain level which helps to restore stability & balance in our surrounding areas and also to the physical body.
Please note; Crystals cannot change our destiny, they can be used only to clear the energies in our surrounding areas as well as our own physical body, which in turn raises the vibrations and allows the positives to seep in to our lives.
If one has to go through a certain lesson in life, one will surely go through it, but the energies around you will play a role in how you go through the lesson and Crystals only help you with that.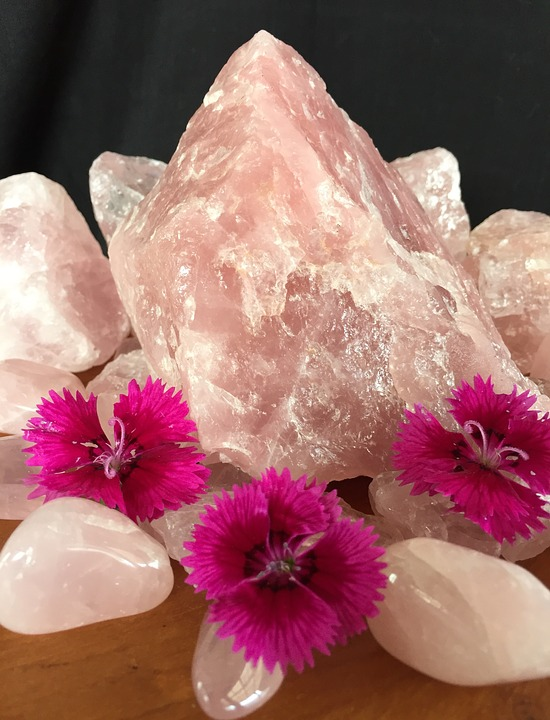 Source
Today I will share a Crystal Therapy that can work in your home to attract Loving energies.
Please note whenever crystals are being used for any purpose the first rule is that the crystals should be cleansed and charged.
What you need:
Two Rose Quartz Crystals of equal size. It will be good if you can get the Heart Shaped ones, 2 Clear Quartz 1 Selenite Crystal ( All medium sized )
Pink or White Cloth
Pink Candles
2 Butterfly images (If possible)
On the cloth place the crystals and the butterfly images, light the pink candles and affirm the below till you feel the energies soothing out:
I am a divine loving compassionate being filled with love and compassion for myself,
for my family and for everyone around.
Goddess of Love; I ask of you;
Guide me in the Path that is true.
I am Love and I spread Love
So be It!
The candles can be put off after the ritual and can be used again for the following days.
You can stop doing this when you feel the energies getting lighter in your space or after 11 days.
The Crystals can be later kept at the alter and again used if required.
If you would be interested in knowing any other ritual for any purpose, please do let me know.
Thank you for visiting my blog

My other blogs of Interest
---
---
Supporting People Who Help
Make The World A Better Place
@ecoTrain