Tulipa urumoffii is a plant species of the genus Tulip, named after the Bulgarian botanist Ivan Urumov.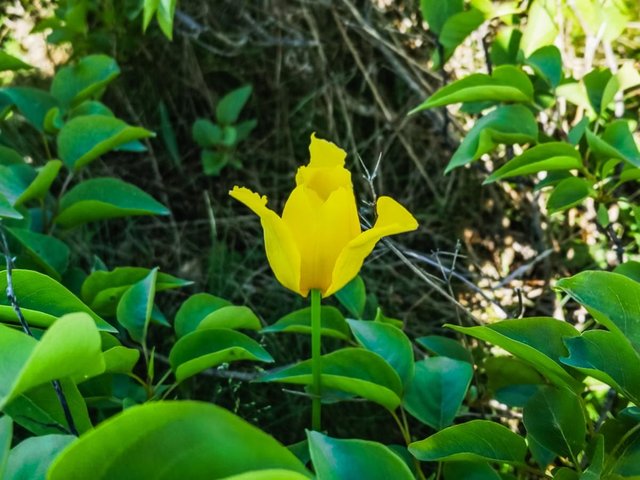 Tulipa urumoffii is a Bulgarian endemic - it only grows in Bulgaria, at an altitude of 0 to 1000 meters.
Perennial herbaceous, bulbous plant up to 30 cm high. Cinnamon brown, fibrous flakes encase the bulbs with which the plant propagates.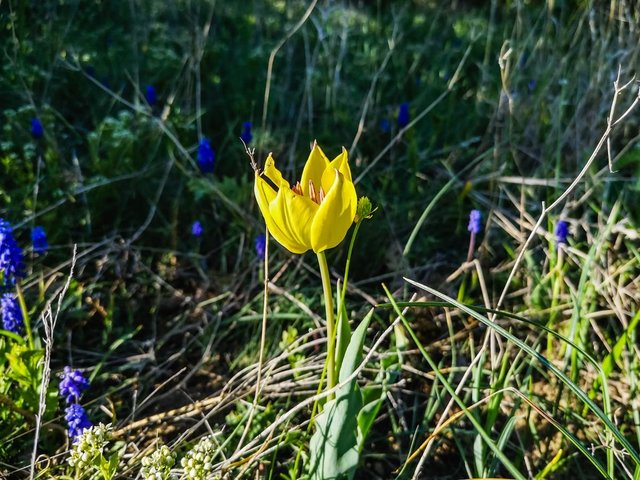 The leaves located at the bottom of the stem are elongated and pointed. In color, they are yellow, rarely red or mottled, lacking the tulip pattern at the base.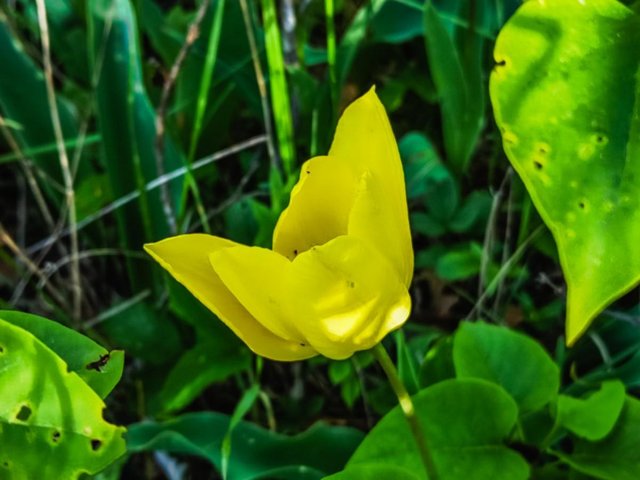 It inhabits dry stony places on a calcareous rock base. It is found in grassy places and sparse shrubs.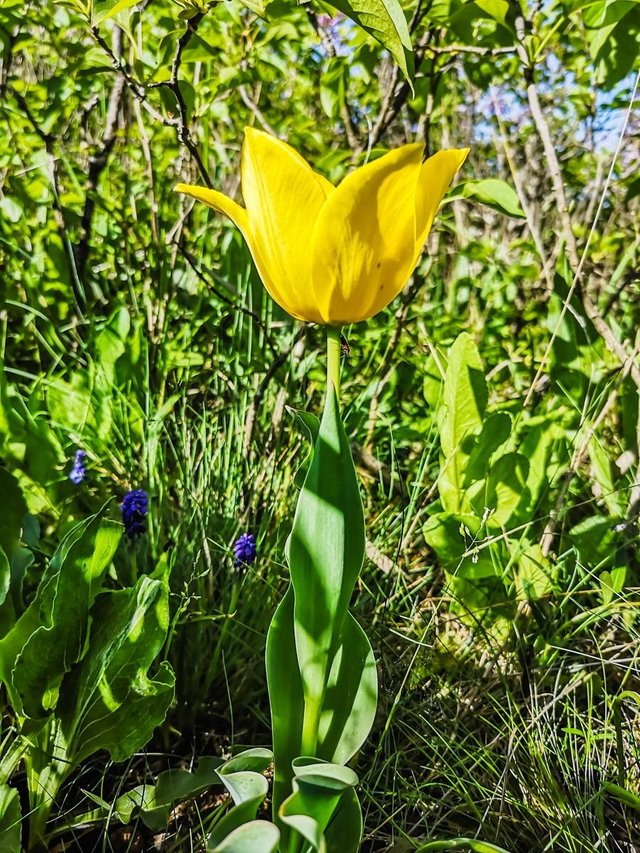 Blooms in the period: April - May.
Tulipa urumoffii is protected by the Biodiversity Act and included in the Red Data Book of Bulgaria.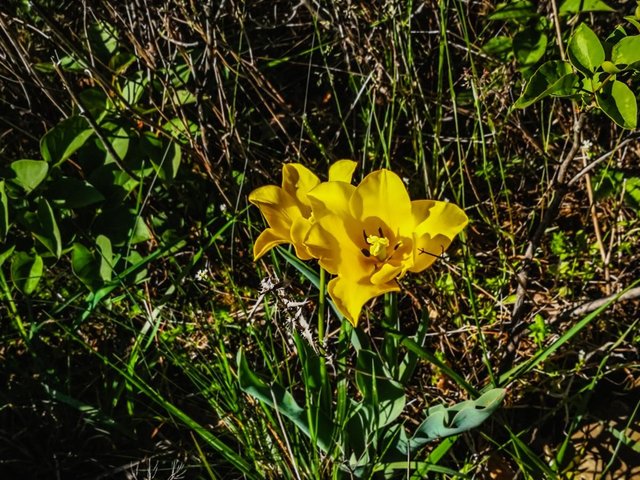 Significance -Tulipa urumoffii is a plant with high decorative qualities.
Photos were taken around the village Terziysko, Burgas Area in Bulgaria.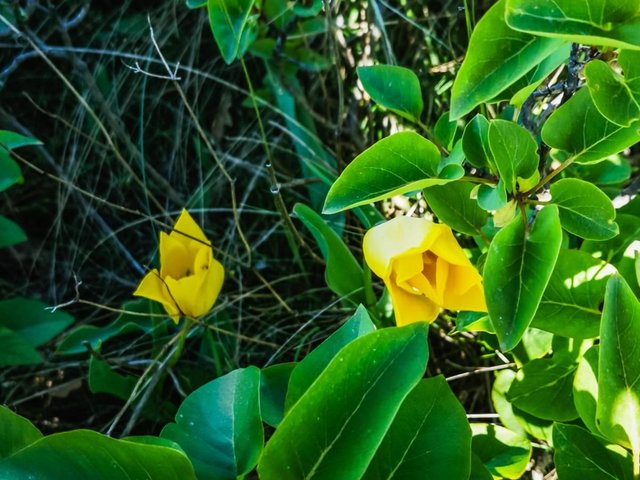 Урумово лале (Tulipa urumoffii) е растителен вид от род Лалета, наречен на името на българския ботаник Иван Урумов.
Урумовото лале е български ендемит - вирее единствено в България, на надморска височина от 0 до 1000 метра. Обитава сухи каменисти места на варовита скална основа. Среща се в тревисти съобщества и разредени храсталаци с ограничен брой находища. Цъфти през периода април – май.
Защитено е от Закона за биологичното разнообразие и включен в Червената книга на Република България.
Многогодишно тревисто, луковично растение високо до 30 cm. Канеленокафеви, влакнести люспи обвиват луковиците, с които растението се размножава.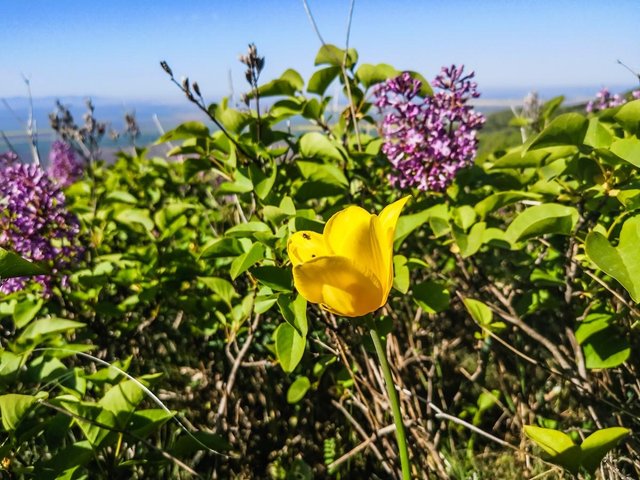 Листата, разположени в долната част на стъблото, са продълговати и заострени. На цвят са жълти, рядко червени или пъстри, като липсва характерното за лалетата петно в основата.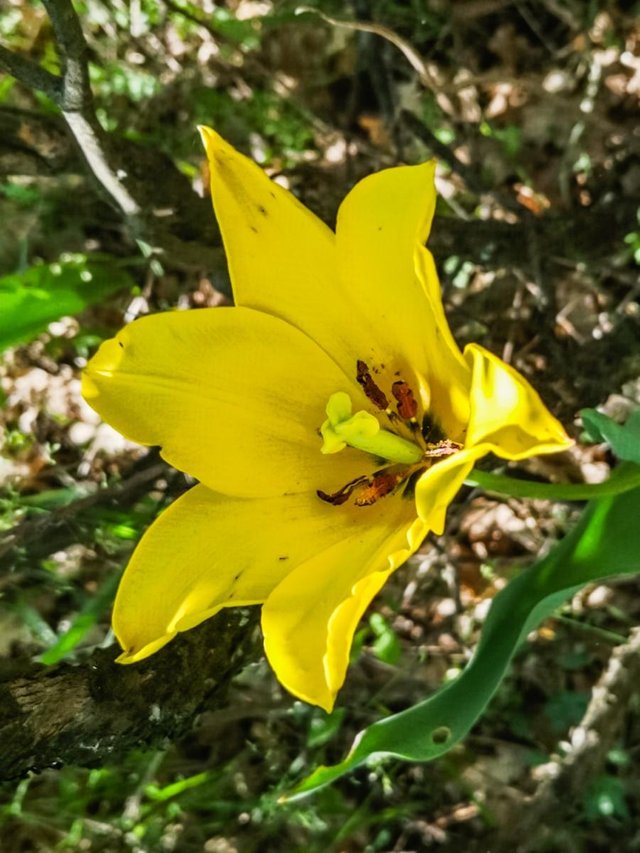 Значение - Урумовото лале е растение с високи декоративни качества.
-----Thank you for stoping by-----
-----Be Inspired-----