Omnesplantae Present: Content curation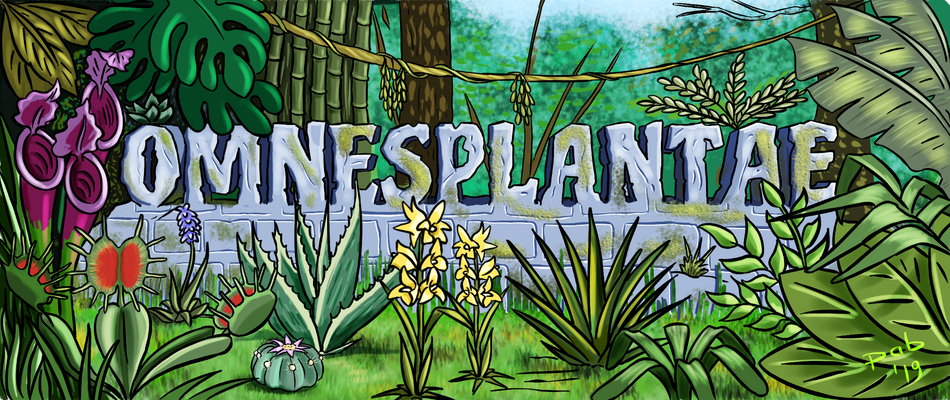 INGLESE
Hello steemians!
Sorry for the long wait, but you know, the bride always makes herself wait!
I am very happy with the results obtained and the interest in our project and this is a solid basis to build great things!
Today I am happy to announce the opening of the Content curation of all articles including the following hashtags: #plant #flower #botany #gardening #garden.
We are looking for posts concerning the plant world, and we prefer posts that:

Have a correct nomenclature;
Explain / illustrate a possible plant / organ;
Explain the history and possible uses of a plant;
Contain your observations on the development of a plant over a long period;
Show cultivation techniques;
Contain poems / stories / literature/ drawings concerning the plant world;
Illustrate certain habitats with the local flora;
Other criteria to receive the vote
In all the posts you must indicate the origin of the images used, if it is yours you must write "image of my property".
In each post at least one of the photos must be of your property, but if you are writing a scientific / narrative post you can also use only copyright free images.
Don't forget to enter in our Discord server, useful for any doubts and to stay up to date on all the news!
https://discord.gg/zd7vFSz

ITALIANO
Buonasera steemians, scusate per la lunga attesa, ma si sa, la sposa si fa sempre aspettare!
Sono molto contento dei risultati ottenuti e dell'interesse riscosso verso il nostro progetto e questa è una base solida per costruire grandi cose!
Oggi sono felice di annunciare l'apertura della Content curation di tutti gli articoli comprendenti i seguenti hashtag: #plant #flower #botany #gardening #garden.
I contenuti che cerchiamo devono essere attinenti al mondo vegetale, sono ben visti articoli che:
Presentano una nomenclatura corretta;
Spiegano/illustrano un'eventuale pianta/organo;
Spiegano la storia ed eventuali usi di una pianta;
Spiegano le vostre osservazioni sullo sviluppo in un lungo periodo di una pianta;
Mostrano tecniche di coltivazione;
Spiegano eventuali poesie/racconti della letteratura inerenti al mondo vegetale;
Illustrano determinati habitat con la flora locale;
Inoltre;
ALMENO UNA DELLE FOTO PRESENTI NEL VOSTRO ARTICOLO DEVE ESSERE DI VOSTRA PROPRIETA' E DEVE RIGUARDARE IL MONDO VEGETALE, SALVO CASI SCIENTIFICI/NARRATIVI DOVE E' POSSIBILE USARE IMMAGINI LIBERE DA COPYRIGHT.
IN ENTRAMBE I CASI, LE FOTO DEVONO ESSERE CONTRASSEGNATE.
Non dimenticate di entrare nel nostro server Discord, utile per qualsiasi dubbio e per rimanere aggiornati su tutte le novità!
https://discord.gg/zd7vFSz


INGLESE/ITALIANO
Thanks to all those who have delegated and will do so in the future, without you it was not possible to start all this!
Un grazie a tutti coloro che hanno delegato e che lo faranno in futuro, senza di voi non era possibile avviare tutto questo!
@amico @sciak @phage93 @nikv @ciuoto
Finally, a very, very special thanks to @pab.ink for the official @omnesplantae banner that captures the whole plant world with characteristic symbolic plants, do you recognize them?
In fine, un ringraziamento davvero, davvero speciale a @pab.ink per il banner ufficiale di @omnesplantae che racchiude al meglio tutto il mondo vegetale con caratteristiche piante simbolo, sapete riconoscerle?