Daytime trip to Elephant Rocks and Johnson Shut-Ins
In our free time, we can commonly be found exploring around our local area in the Missouri Ozarks. A few weeks ago, @kayla.denise and I decided to venture a little further with five...yes five kids, to go check out Elephant Rock State Park and Johnson Shut-Ins!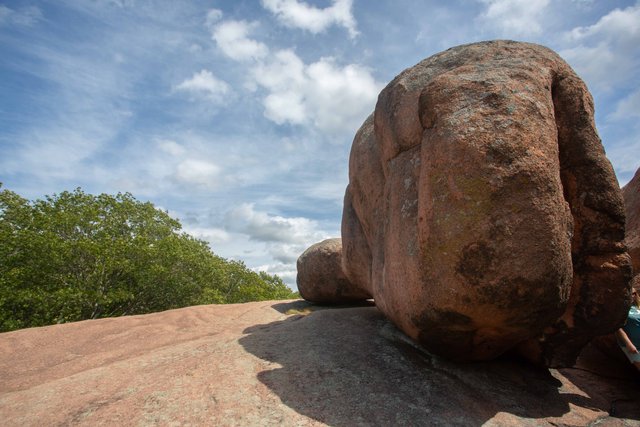 One of the many "Elephant Rocks"
Before I share our little Sunday journey, I feel that it's worth mentioning that it was no easy feat to take these kiddos out to this area. There are no major highways that lead to the parks, so with 5 little humans along for the ride, someone was bound to get carsick. Kayla's 3- year old didn't handle the curves and hills very well, so the poor little guy got sick like 3 times. Subsequently, this adventure has henceforth been referred to as "Vomit-fest 2019" ;)
Just to provide a little info, here is a description from the Missouri Department of Conservation website:
"Huge pink granite boulders, some of them weighing over 600 tons and standing over 20 feet tall, are strewn across a few acres like a giant natural playground. These rocks were formed 1.5 billion years ago by the slow cooling of molten rock, magma, as it bubbled up into the earth's crust. Later the Ozark plateau warped upward causing stream down cutting and erosion. The granite was slowly exposed and began to slowly weather along joints – vertical and horizontal cracks in the hard rock. Today these rocks continue to slowly weather away." --MDC.gov
Moving along...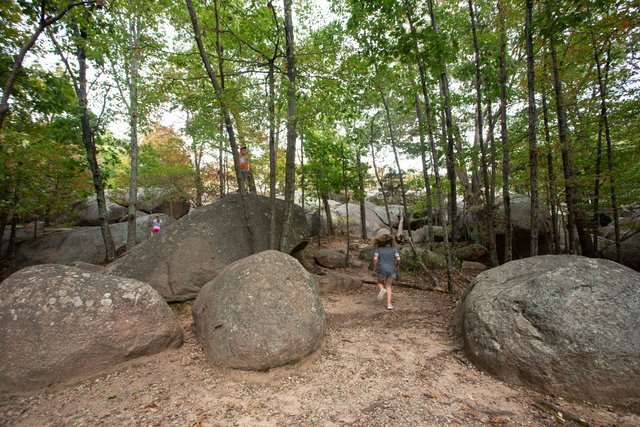 As soon as you enter the park, there are all kinds of rocks and little boulders. After a rough road trip, the kids were ready to run, jump, and climb!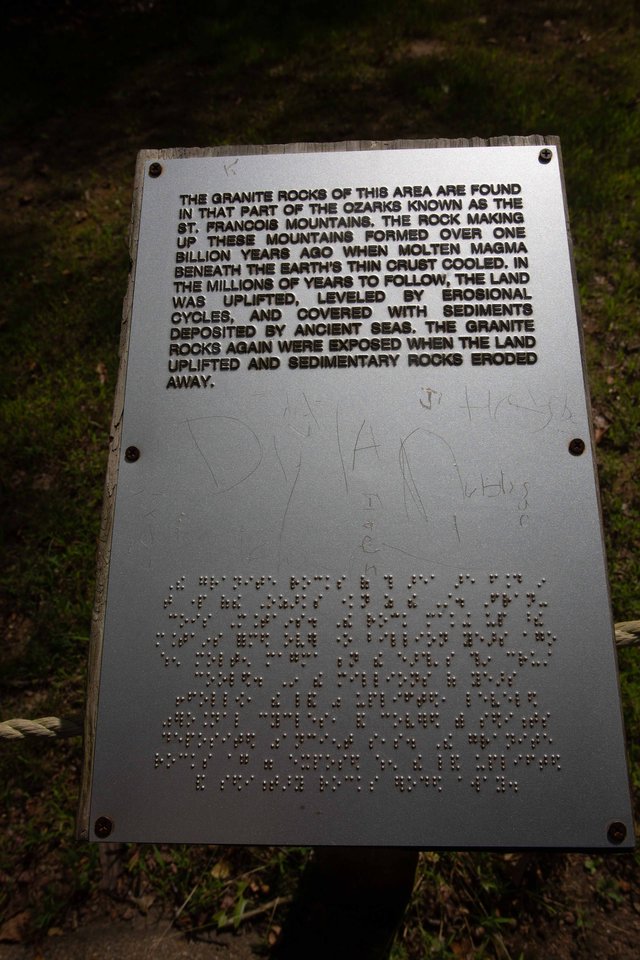 Now onto the BIG rocks! There is an incredible trail that also includes Braille instructions for the visually impaired. Super cool, but also shitty that people feel the need to vandalize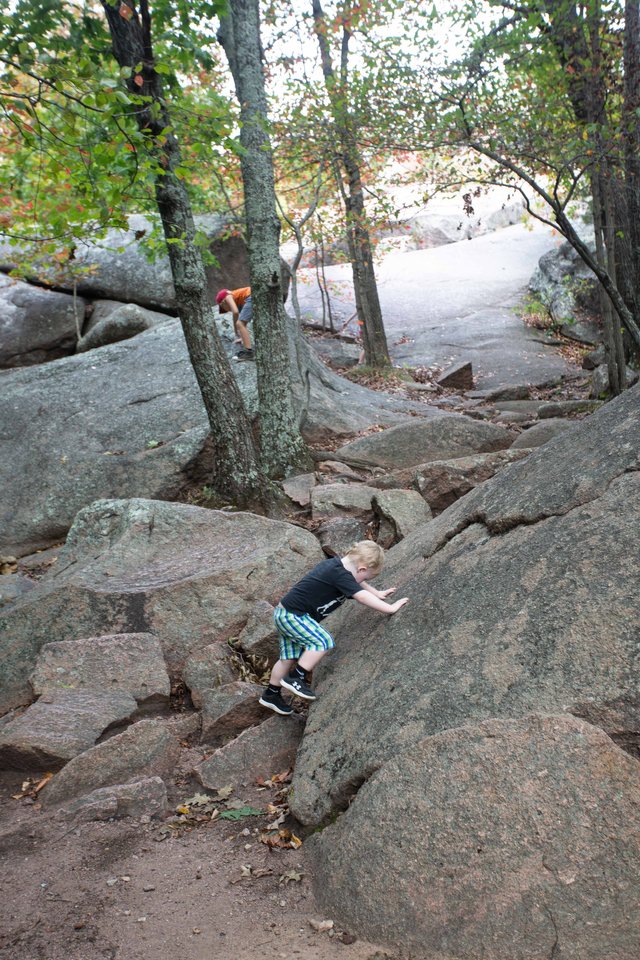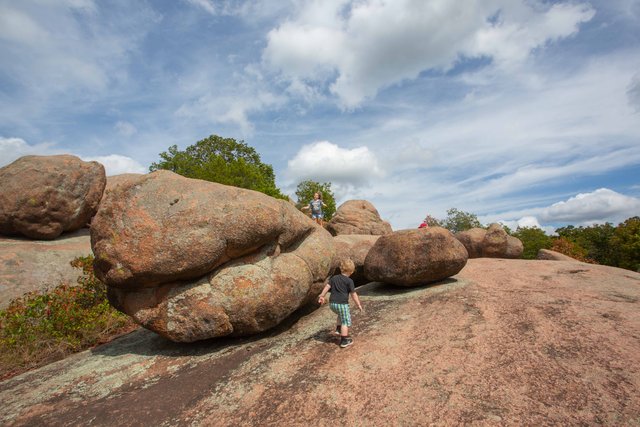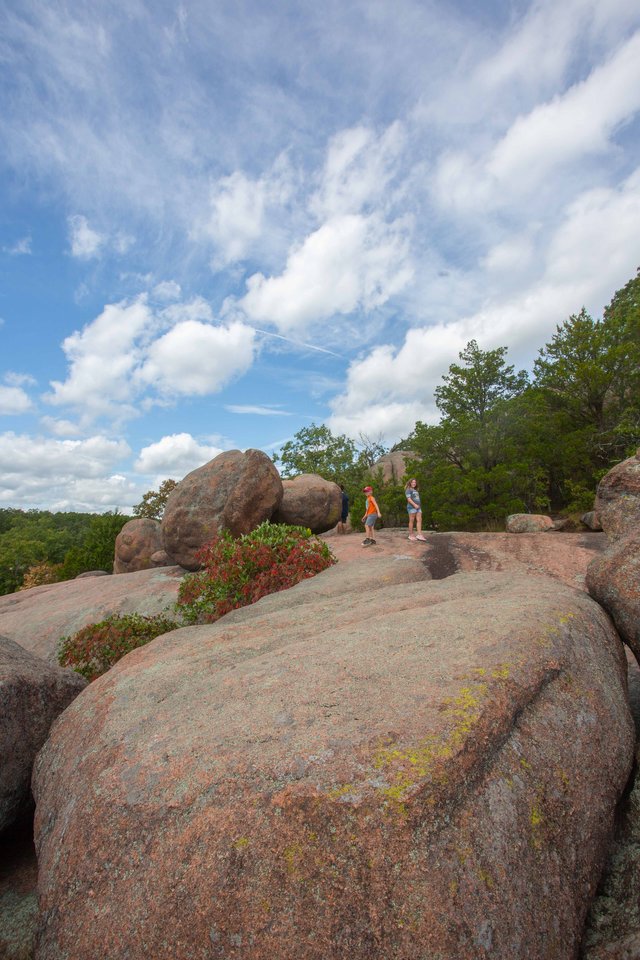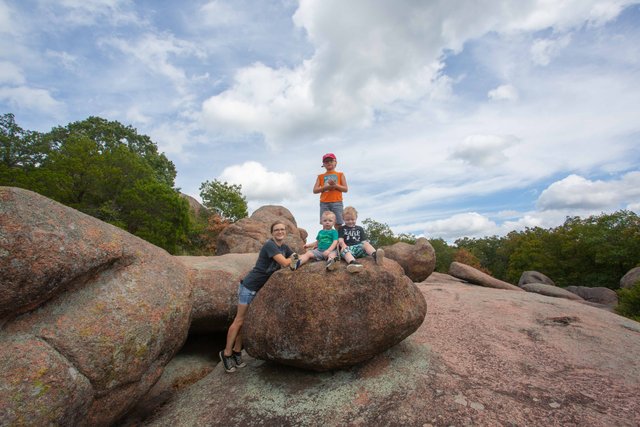 Kayla with her boys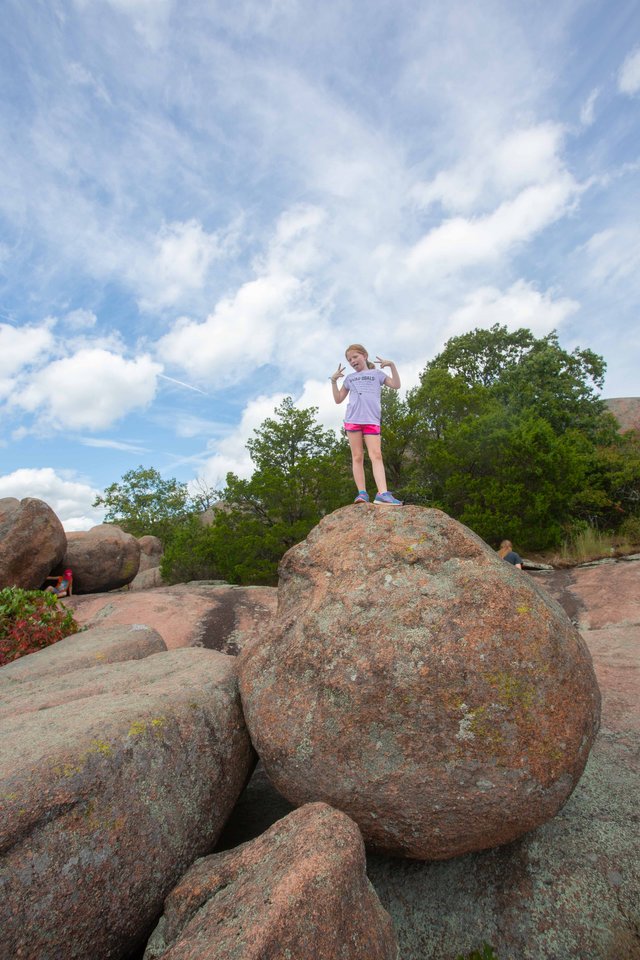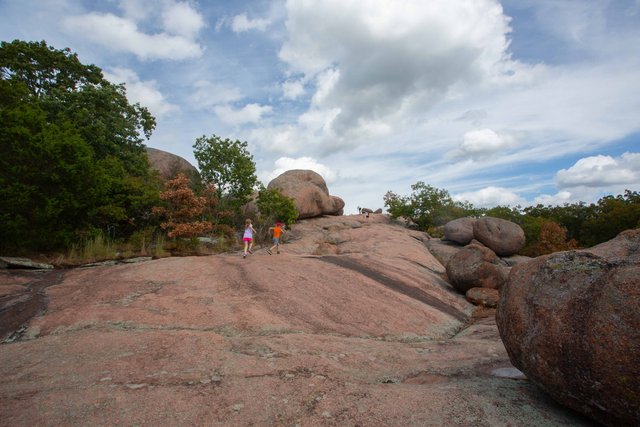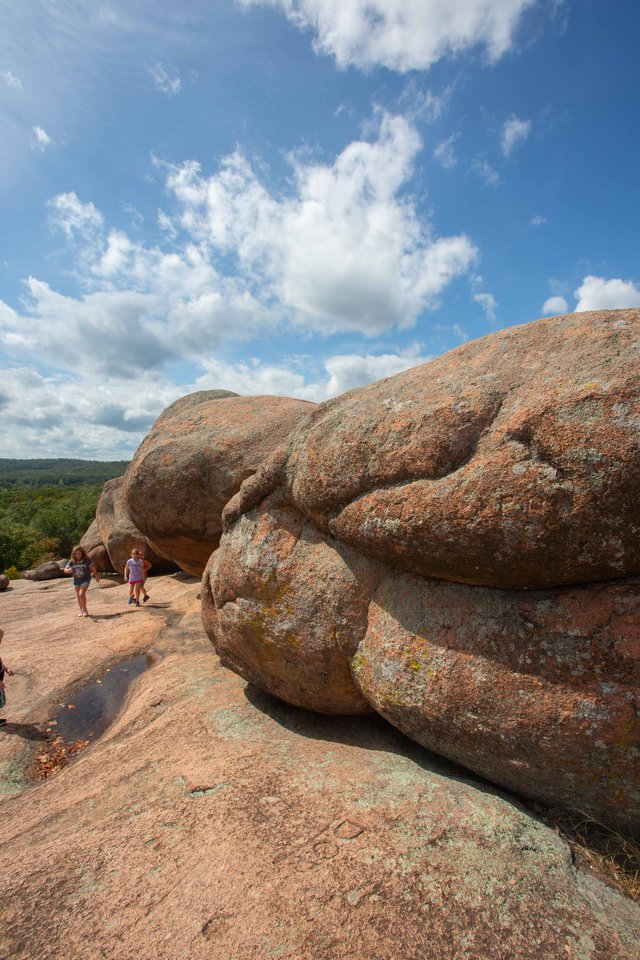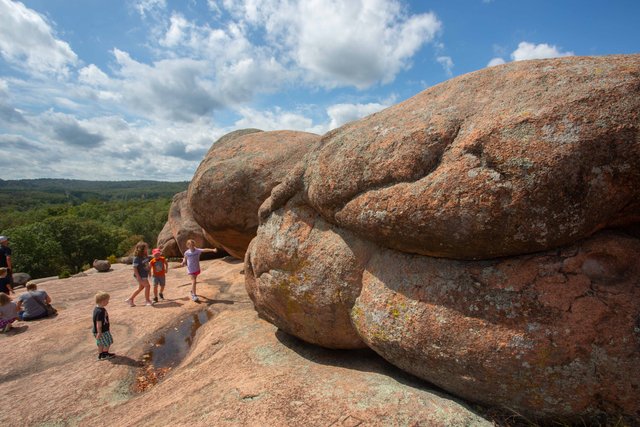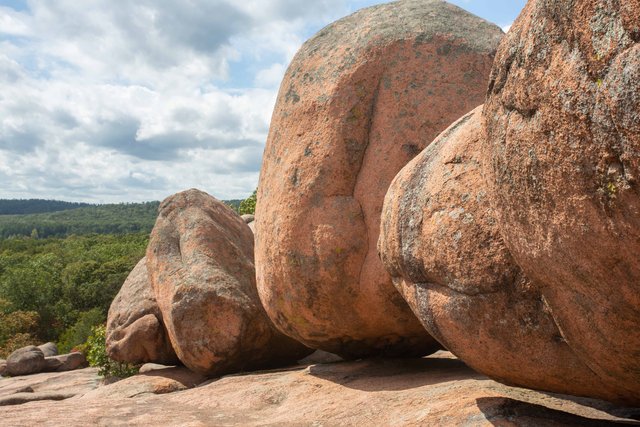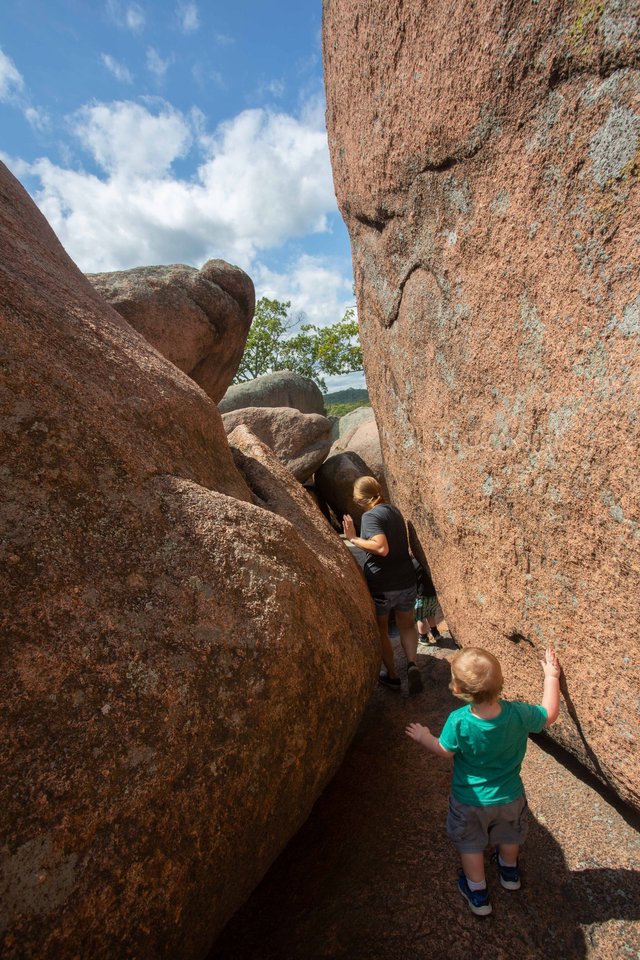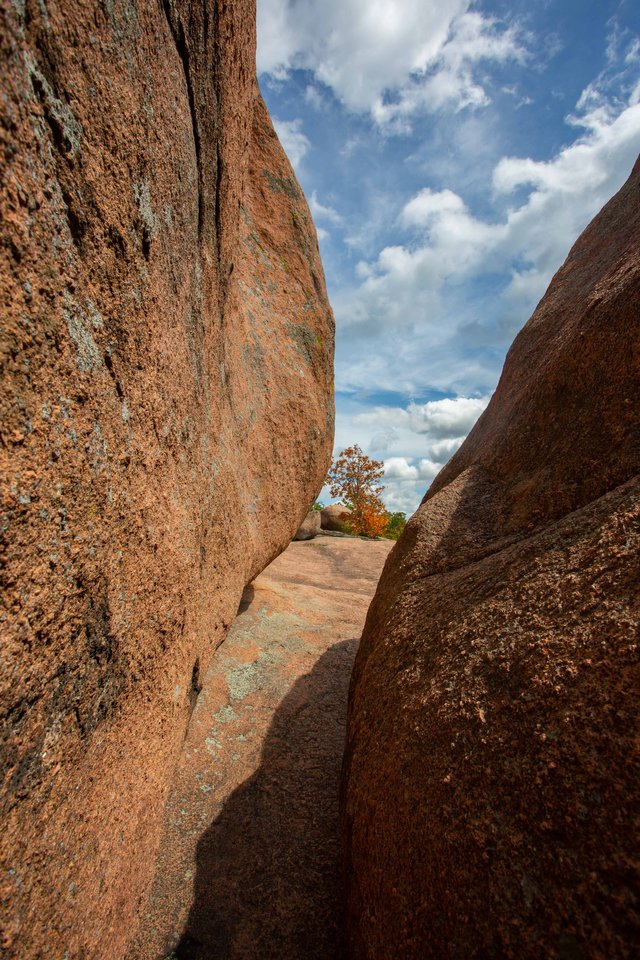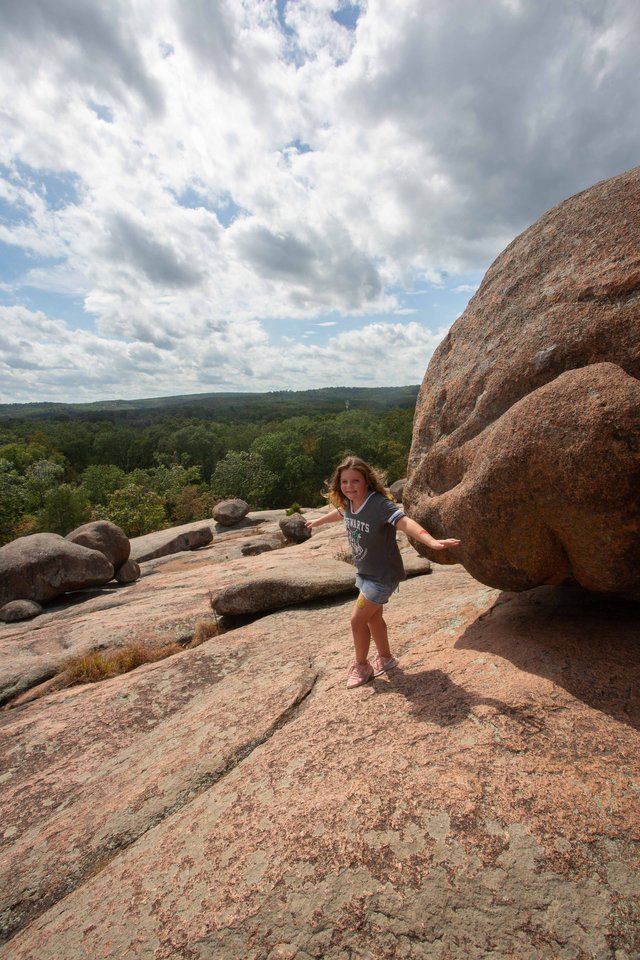 We only made it through a fraction of the park before we decided that it was too hot and that we needed to go play in some water. So, up the road to Johnson Shut-Ins we went!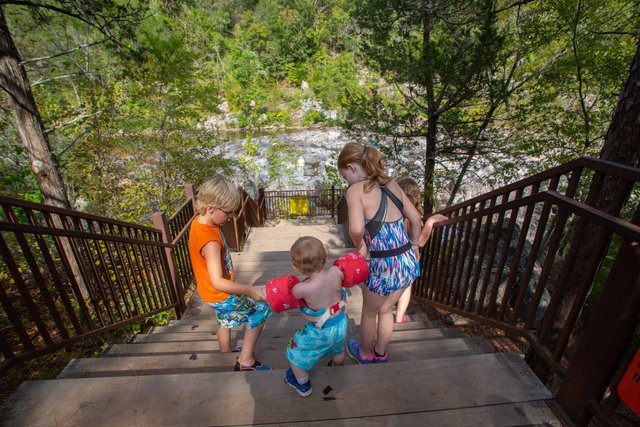 So, once again, here is some handy information from our trusty Missouri Department of Conservation:
"The story of Johnson's shut-ins starts over a billion years ago when the igneous rocks here, pink granites and blue-gray rhyolites, were formed from volcanic activity. Igneous rock is one formed from molten rock, magma, and other volcanic materials (e.g., ash deposits). Granite rock (a type of igneous rock) is formed from magma that cooled below the earth's surface and then was exposed later. Rhyolite rock (another kind of igneous rock) is formed from magma and volcanic ash and debris flows that spewed out onto the earth's surface and then cooled." --MDC.gov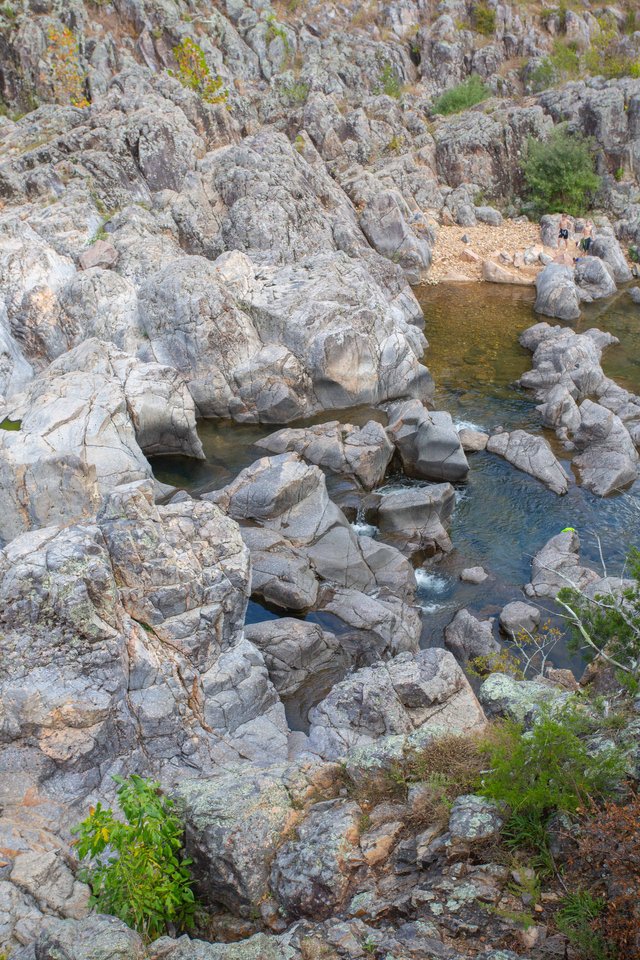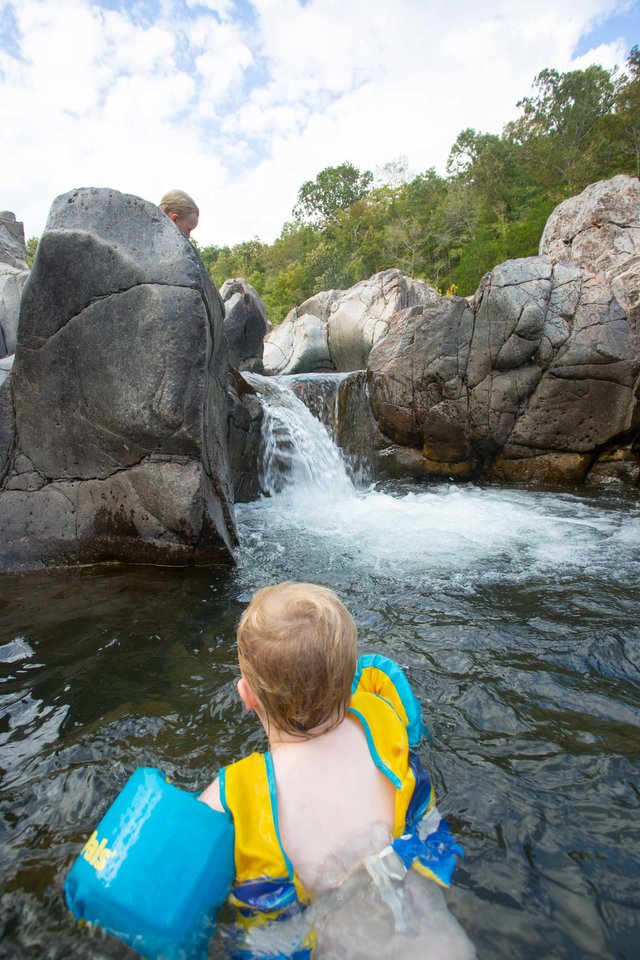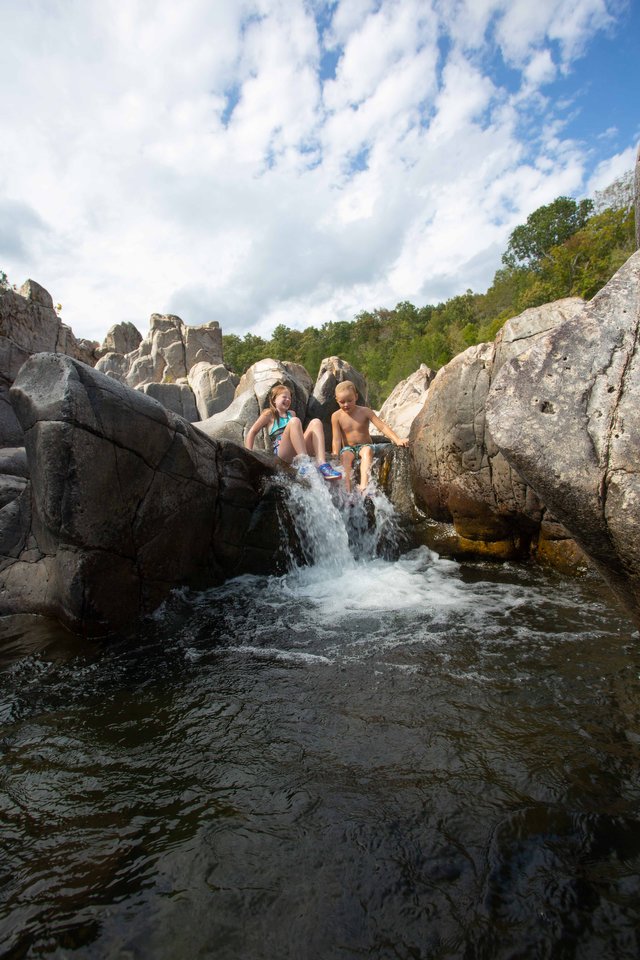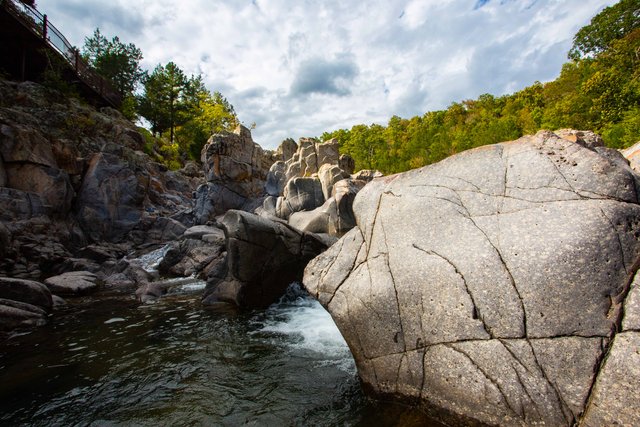 There were so many great photo opportunities, but it was quite the challenge to take these kids out for an adventure. So it was most certainly a challenge to take pictures. But I think I can say...Mission accomplished. The kids and us moms had a really great day in nature :)