Woke with a bit of a hangover, so there was nothing else for it but a drive up into the Antrim hills to a snowy Ballyboley forest. Some pictures...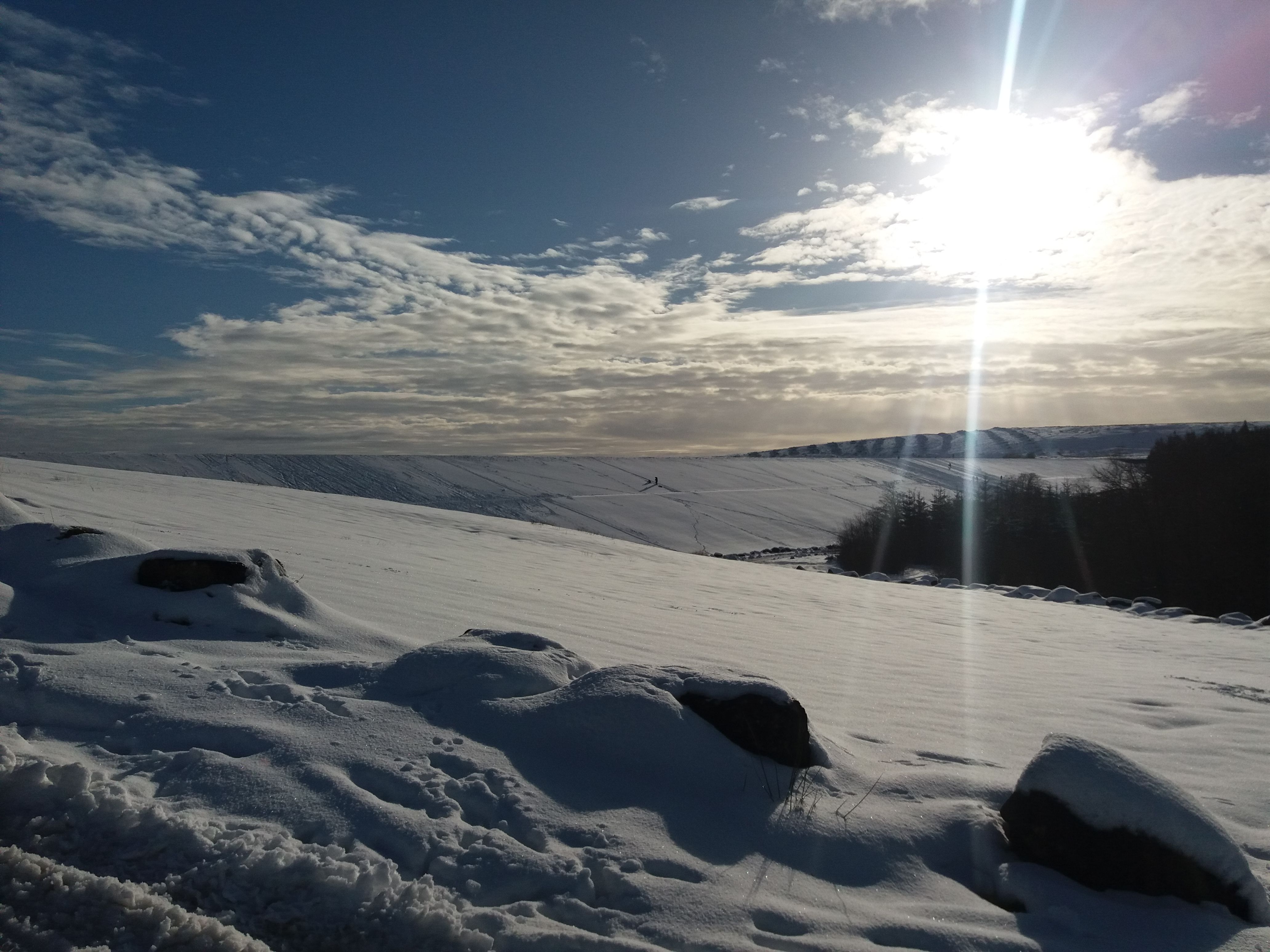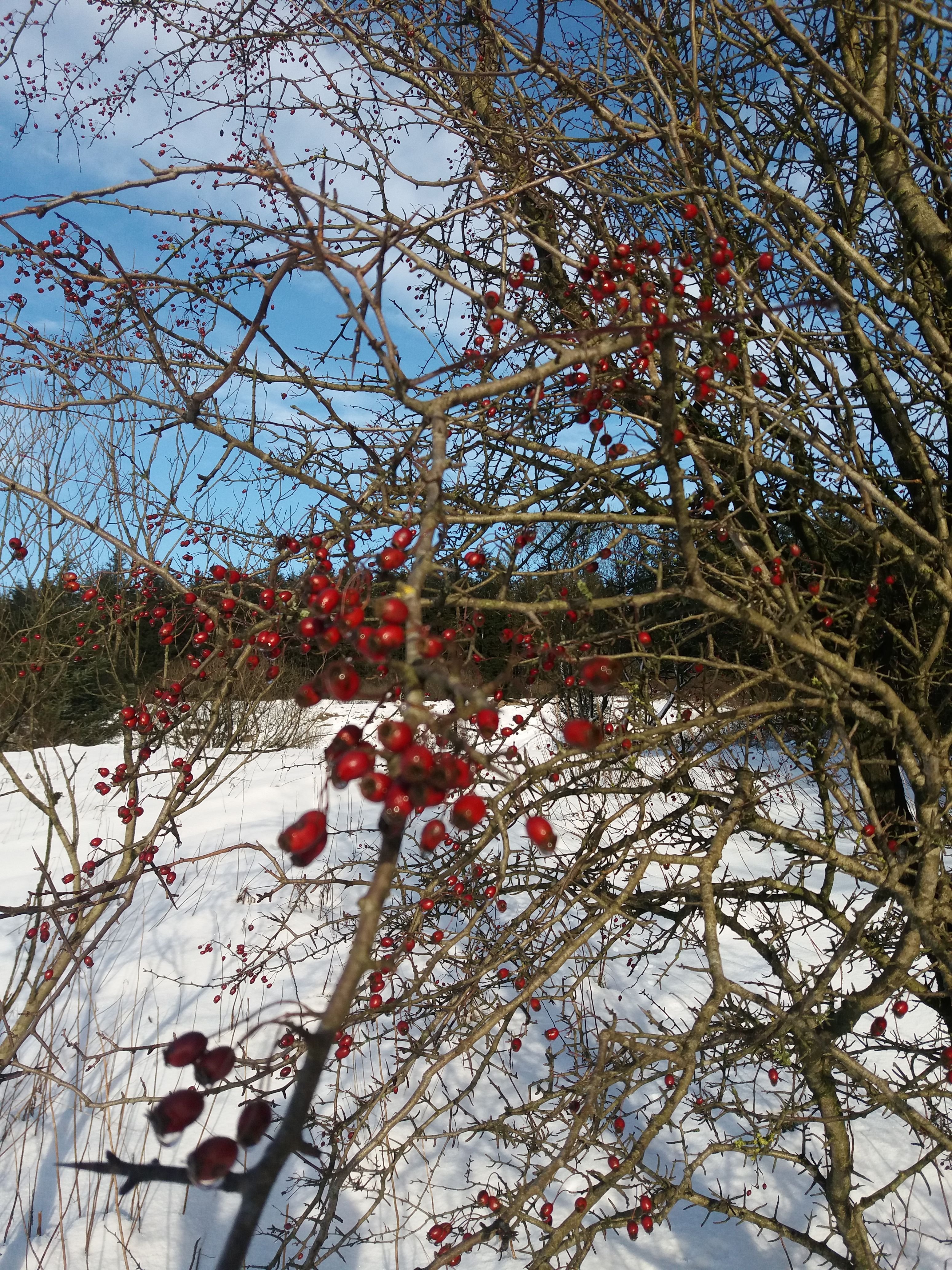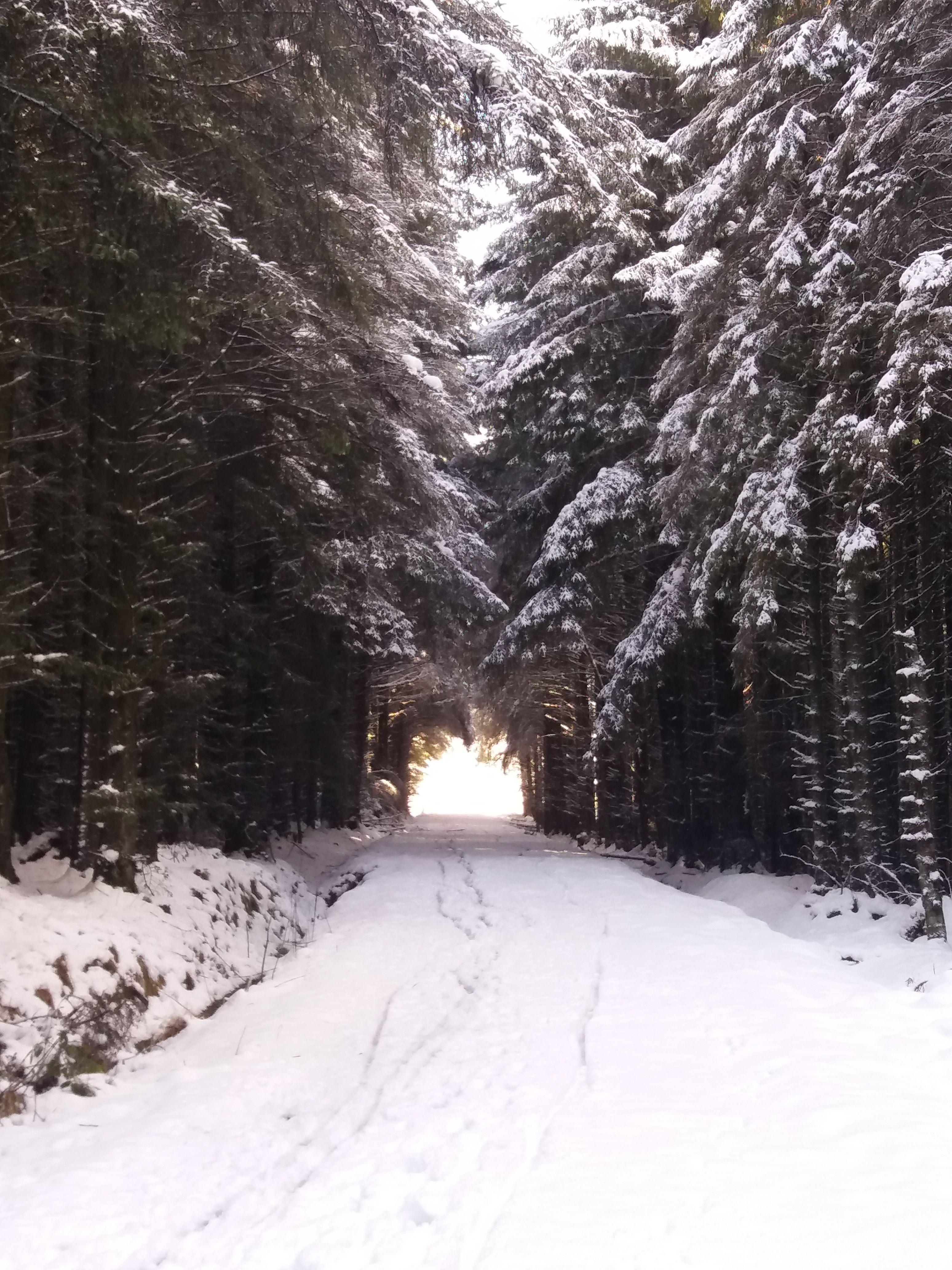 This might be an entry for the black & whit photochallenge, but it's actually a full colour shot...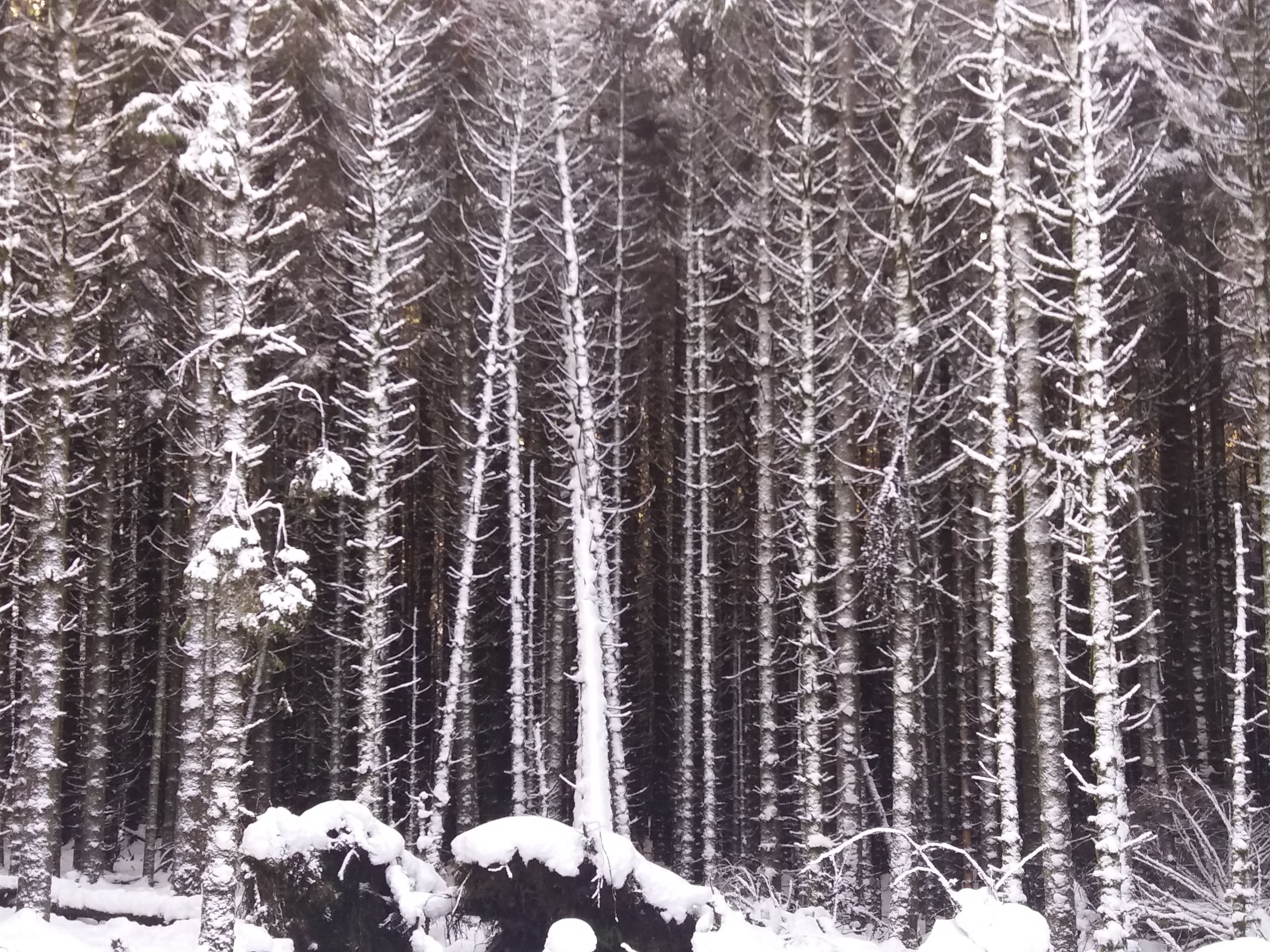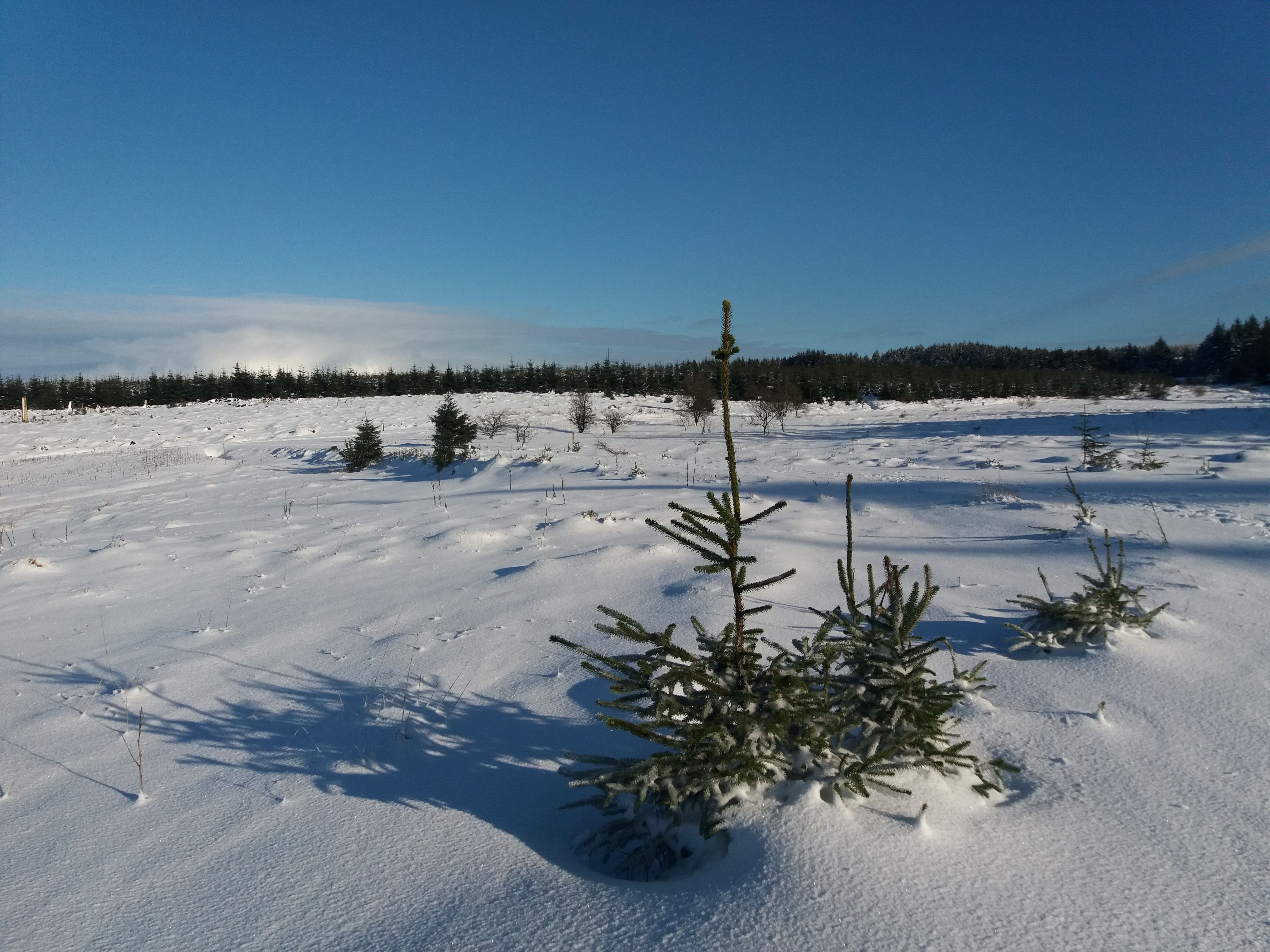 Casting shadows with the world's smallest snowman...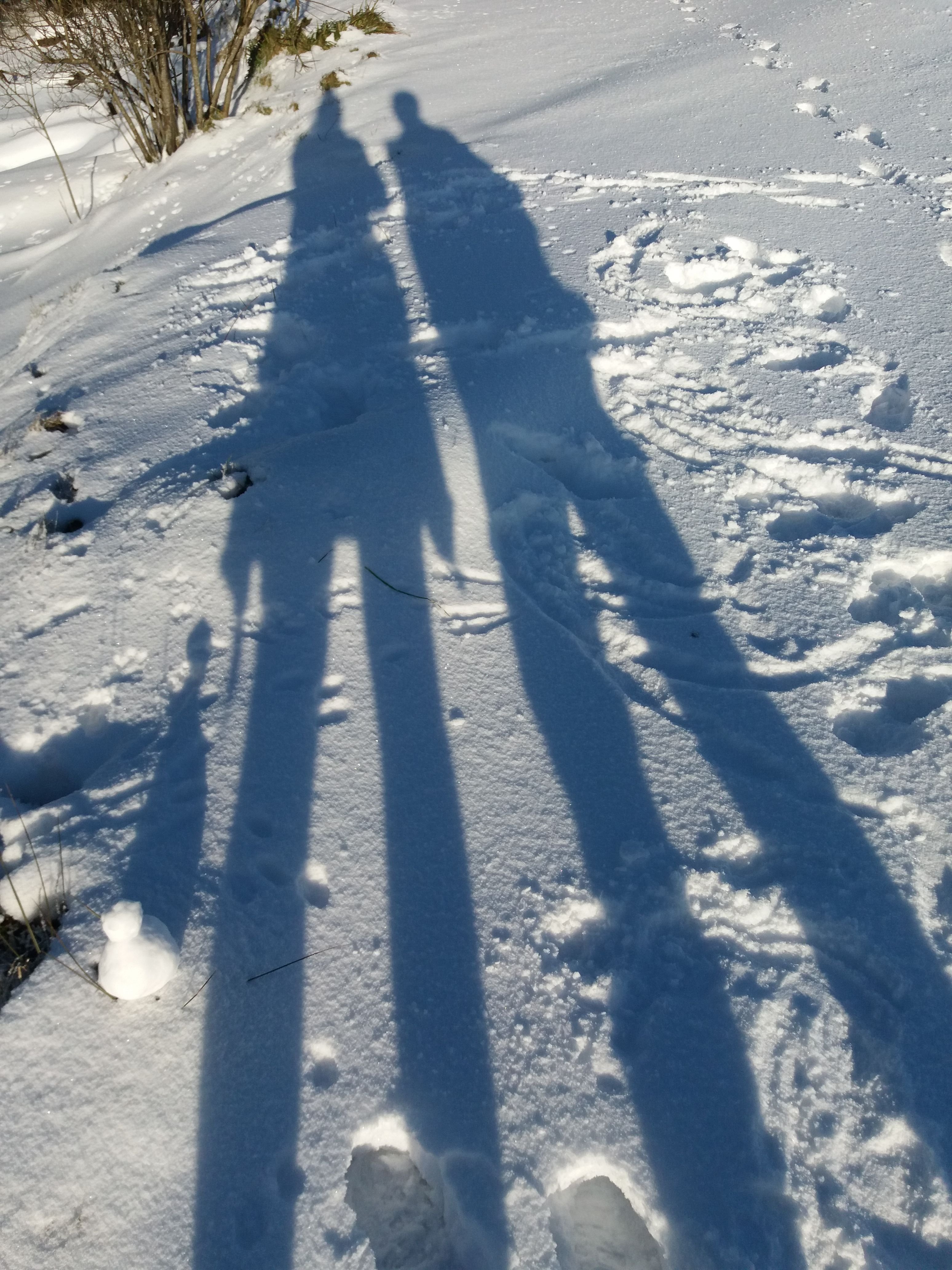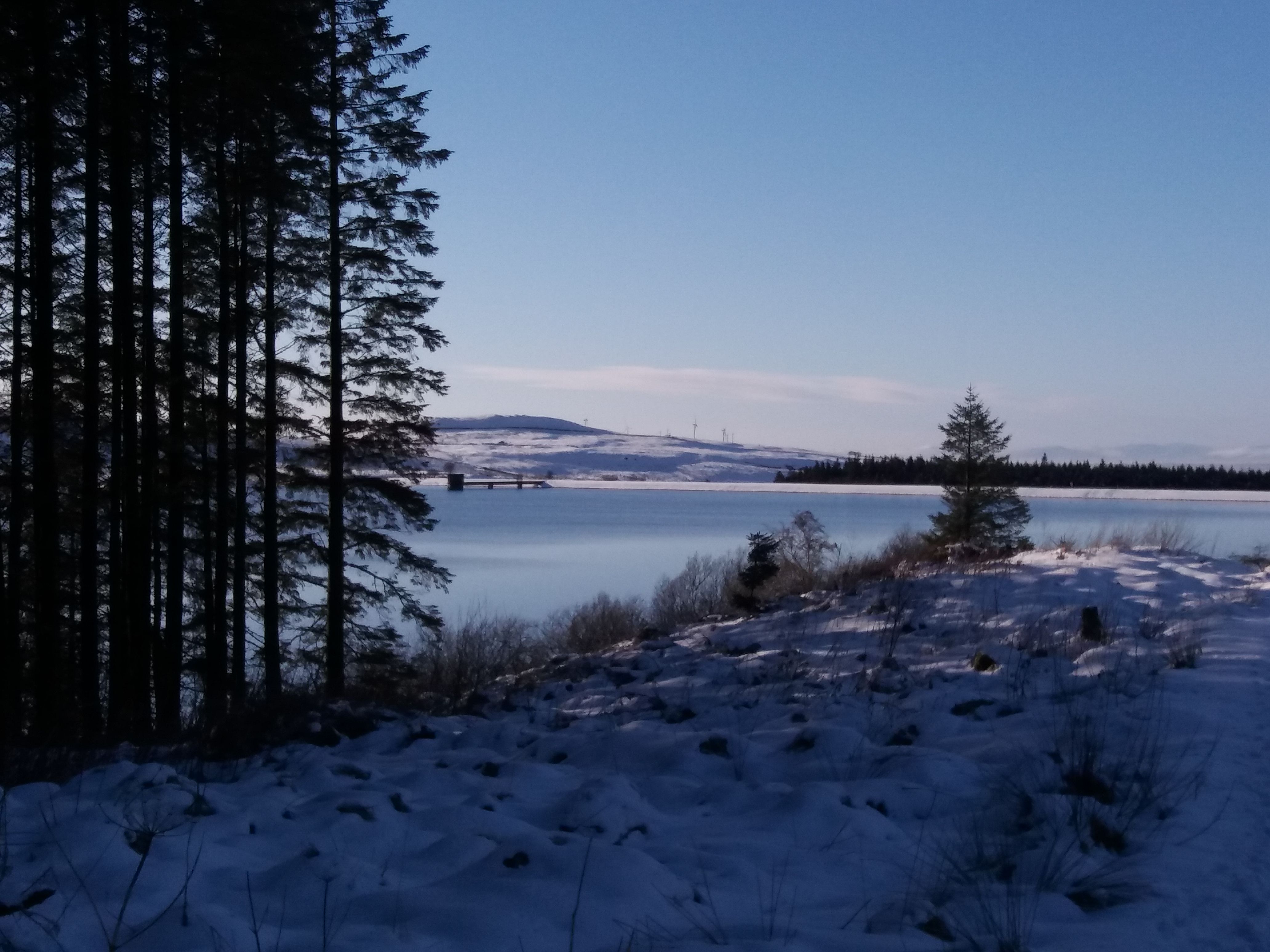 Time for home...