Waterfall, it calms !!!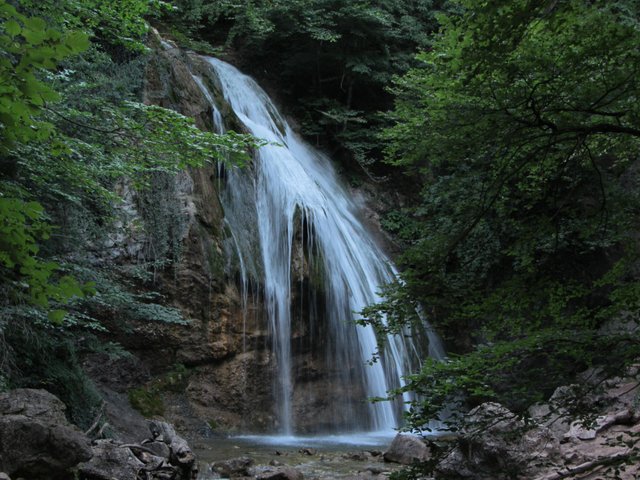 the fall of water in the river from the ledge crossing the river channel. In contrast to river rapids, waterfalls are characterized by a sharp drop in the height of the river bottom and the sheer drop!
the water runs serenely, the sound of water drowns out all the bustle ... It's fine !!!