Upvote for free and help plant some trees in Peru. Today we  planted 4  Charán verde native tree saplings and all thanks to Steemit!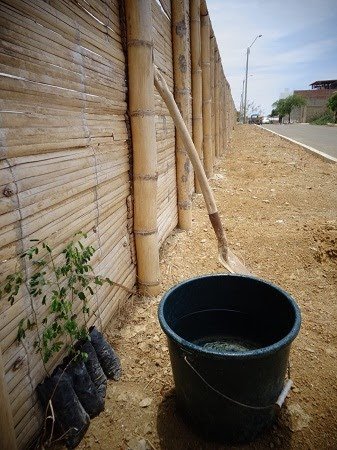 "Having won some extra steem/sbd, I was thinking on how I  could give something back. It got me thinking to how everyone could give  back and it wouldn't cost them any money. Would this be possible with  Steemit? Upvote a specific post and the proceeds will be used to  purchase tree saplings for replanting."
Fellow  Steemians, over the past week you have upvoted  a total of 2.754 SBD to be planted today. This came to around 14.3 USD and converted to a total of 47 Peruvian Soles.
Before I continue any further I would like to thank the following for their upvotes. Their upvotes led directly to trees being planted. Do not worry, your upvote from now on, can plant trees too. Big shout out to:
Today , I sourced four Charán verde tree saplings from the local NGO  Ecoswell. They have a garden nursery program with the objective of  enabling reforestation here in Northern Peru. All the converted SBD was donated to this local NGO.
They have built themselves a small plant nursery to sprout native plants. All of which are destined to be planted locally.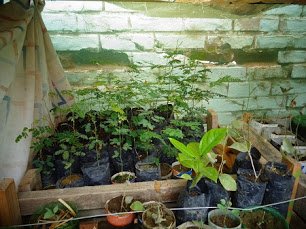 They have such an abundance of plants, that they are opening garden nurseries with local community members here.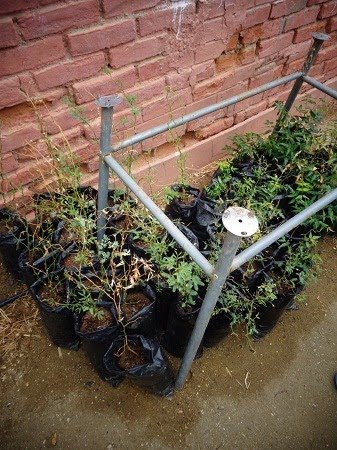 Today I was super lucky, the summer sun has disappeared behind the clouds and making it much cooler today. Oh yes! it finally rained here last night. I think we got like 1cm of rain, maybe less, but it helped loosen up the soil to dig up.
I decided to plant these four Charán verde tree saplings in front of where I am staying. The neighbour here is very good at keeping plants near him, watered throughout the year.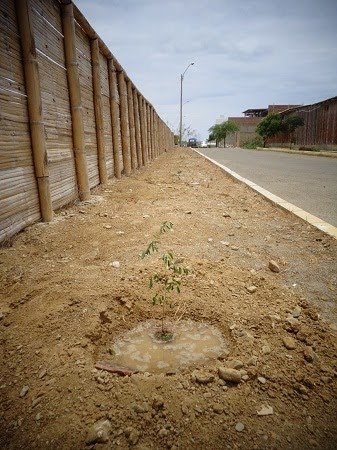 Promise it will grow. 
Bringing it forward with Steem, one tree at a time.
In she goes #1.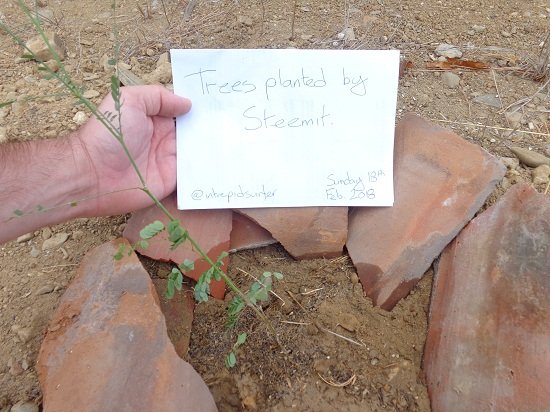 #2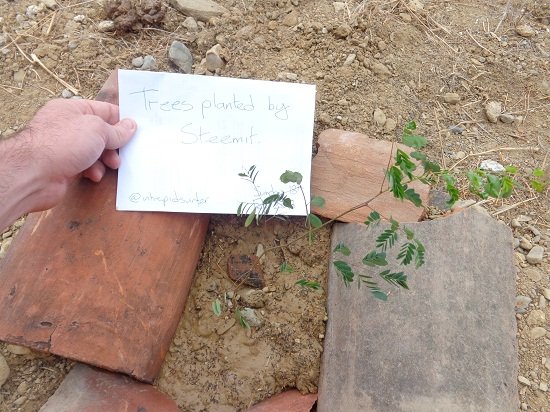 #3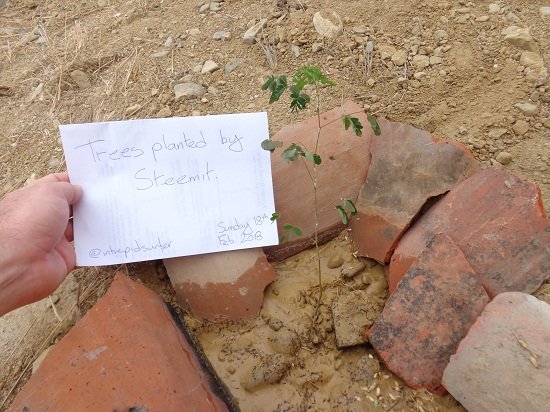 #4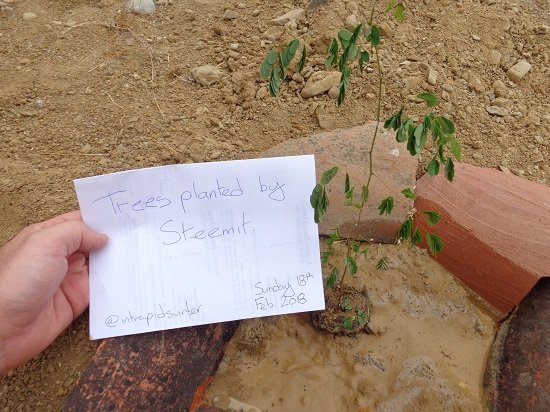 See. It was that easy to offset our impact on Steemit.  I invite you to upvote and upsteem this post. Doing so will plant trees  in Northern Peru.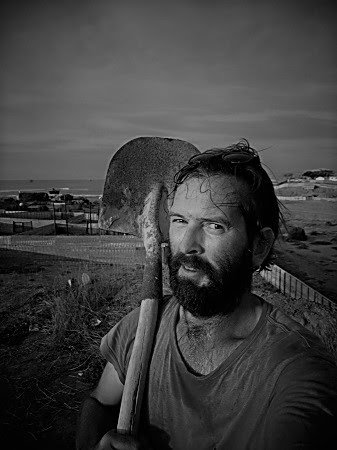 Simply put: your upvote will go towards replanting of tree saplings in northern Peru. Simple isn't it? 
How this works:
Upvotes as you are aware equate to SBD and Steem Power. All of the  SBD will be used towards reforestation. I will also post with receipts  of the donations (SBD converted to Peru Soles) made in order to obtain  adequate tree saplings. I will get the reciept tomorrow and amend this  post. Donations are made to the local ngo Ecoswell. If it is ok with  you, the earned Steem power will be retained by me. It will enable me to  grow this project for the benefit of Everyone. I want to be totally upfront about this.
Each week I will post about the tree saplings that were planted.  There will also be lots of photos to accompany this. So this week's post  was about what was upvoted for by you last week. Next Sunday I will  plant with with what earned today. There is a week delay, as you know  how Steem posts and payouts work.   
I will plant these two Algarrobo tree saplings on Wednesday: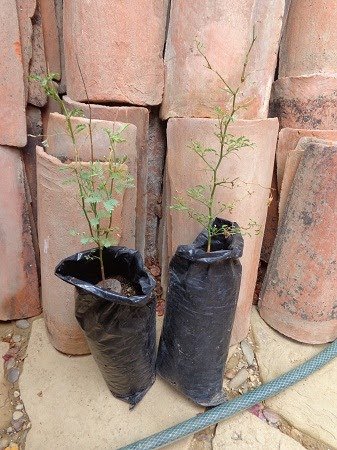 If you would like to read my posts, then find me here @intrepidsurfer