Today Fishing Get Fish Tilapia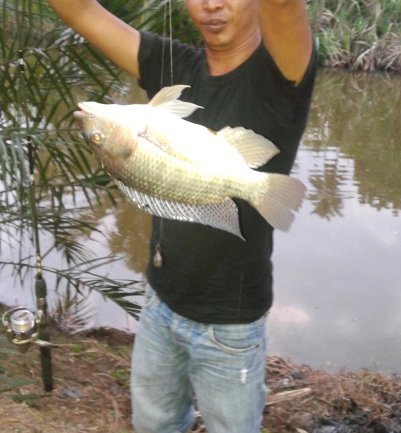 I have not been fishing with my friends, this morning I was invited to accompany him fishing, but this time we were fishing in freshwater, fish tilapia, sometimes there are snapper, I'm not old fishing, just blink of course there have been several fish java tilapia caught in my inducement.
This fish is very happy with bait worms, I gave earthworms, which I relate in part of the hook, then stayed to throw it into the water, do not use floats, bait directly located on the ground under water, occasionally fish sablefish there, but today I do not get it.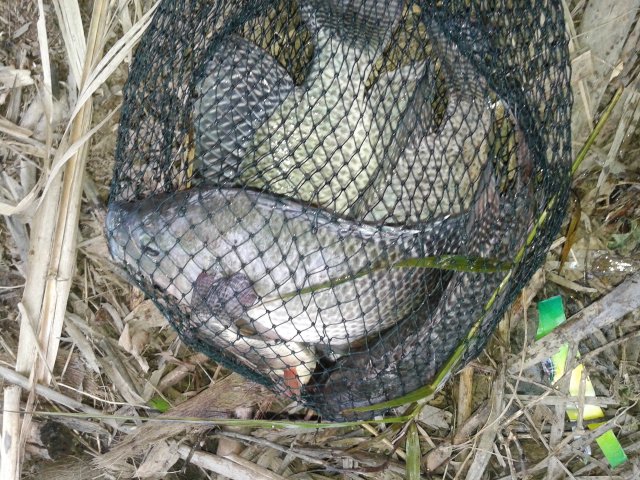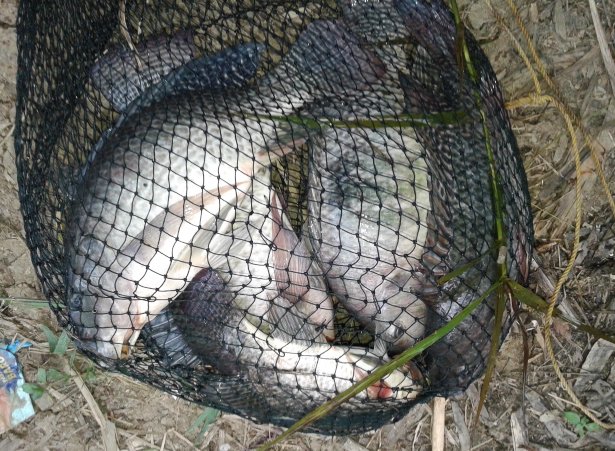 See the fish I get, there are five java tilapia by hand, thank God I can cook it later, my wife is good at cooking fish this type, using native spices, seasonings not purchased in the market, which tasted bland. and quickly stale.
But bad luck, when I came home, torn shoes, either because it is too far to walk in the rivers, and there are plenty of rocks trampled by me. My friend brought me paste glue for the shoe again, but it did not last long, now that I've brought them to tailor the shoe, sometimes they could use a little thread and glue.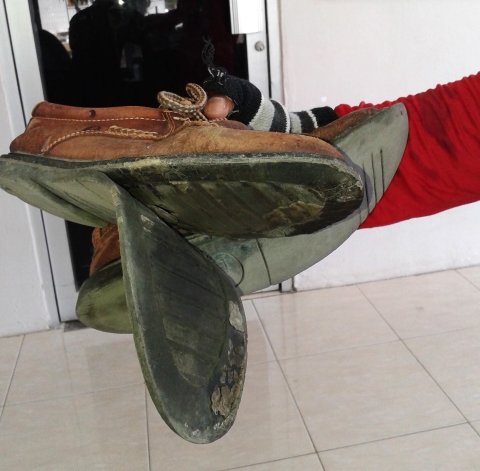 Ever seen a torn shoe like this? bitch is not it? because when you walk, you will kick your own feet, and your gait becomes slow. My home away from the river, even though I use a two-wheel motorcycle. If you also love fishing,
follow me @ardyach