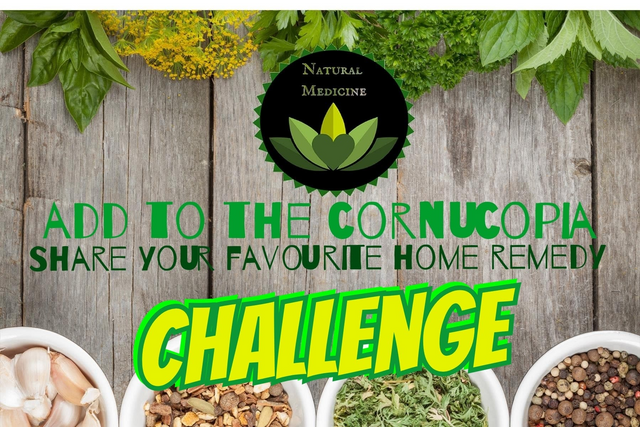 Welcome to the new challenge for @naturalmedicine! We've been excited about this challenge because the last one brought up sooo much magnificence!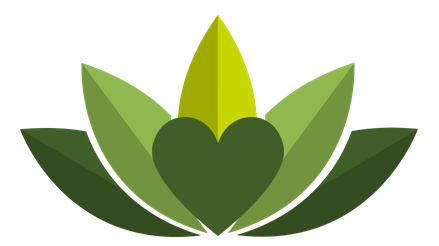 The challenge for this fortnight is to add to the Natural Medicine cornucopia by...

How cool is the word cornucopia? How could we resist using this for the challenge? It means 'an abundant supply of good things of a specified kind' - and we're certainly starting to build an abundance of 'good things' in the Natural Medicine archives! So if you've got a great home remedy for anything from bee stings to burns, from hayfever to snoring, from anxiety to sprained ankles, from sleepless nights to sinus infections, then this is the challenge for you!
What we would love to see:
A favourite home remedy - perhaps it's something passed down from a grandparent, or a simple medicine you could not live without.

It should be something easily accessible that would benefit us all

Detailed stories, as they help the reader (us) engage with you

Original content

Photographs and images, and all round well put together posts.

Resteems and upvotes - the more this is shared and supported, the bigger the prize pool and the more we can grow so that we can keep rewarding YOU!
We believe this sums up what we mean really well:
"Until fairly recently, every family had a cornucopia of favorite home remedies--plants and household items that could be prepared to treat minor medical emergencies, or to prevent a common ailment becoming something much more serious. Most households had someone with a little understanding of home cures, and when knowledge fell short, or more serious illness took hold, the family physician or village healer would be called in for a consultation, and a treatment would be agreed upon. In those days we took personal responsibility for our health--we took steps to prevent illness and were more aware of our bodies and of changes in them. And when illness struck, we frequently had the personal means to remedy it. More often than not, the treatment could be found in the garden or the larder. In the middle of the twentieth century we began to change our outlook. The advent of modern medicine, together with its many miracles, also led to a much greater dependency on our physicians and to an increasingly stretched healthcare system. The growth of the pharmaceutical industry has meant that there are indeed "cures" for most symptoms, and we have become accustomed to putting our health in the hands of someone else, and to purchasing products that make us feel good. Somewhere along the line we began to believe that technology was in some way superior to what was natural, and so we willingly gave up control of even minor health problems."
― Karen Sullivan, The Complete Family Guide to Natural Home Remedies: Safe and Effective Treatments for Common Ailments
Thankyou to @metametheus for coming up with this challenge! We can't wait to see what everyone comes up with. Drop your entry in the post promotion on Discord, or paste your entry below here. Make sure you use #naturalmedicine as your first tag!
If you'd like to join us on the Discord, we'd love to see you there - here is the link: https://discord.gg/X69k4sa. We'd love to encourage you to use the #naturalmedicine tag so we can find you easily and give you some love in the form of upvote, and resteeming too if we love it! We'd also be so appreciate of anyone who thinks they might be able to delegate - every little helps!