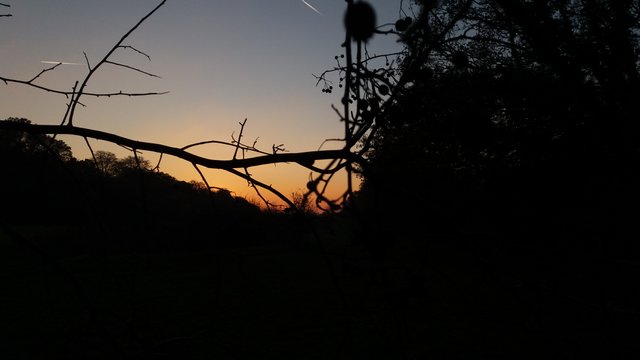 Today I went for a walk around the fields near my home. Due to the time of year, I wasn't really expecting to find anything, so I only took a small Tupperware box with me; what a mistake that was! As soon as I got only the public footpaths, I started to notice a few signs that didn't seem right to me. A little group of false chanterelles. While this is no glorious find - especially considering they aren't edible - it was unseasonably late for such mushrooms to be growing. Nevertheless, I kept going, it was then that my mind began to drift off, with fantasies of finding gourmet Autumn mushrooms. Sadly, this was not the case! However, I did stumble across the biggest bush of sloe berries I had ever seen in my life!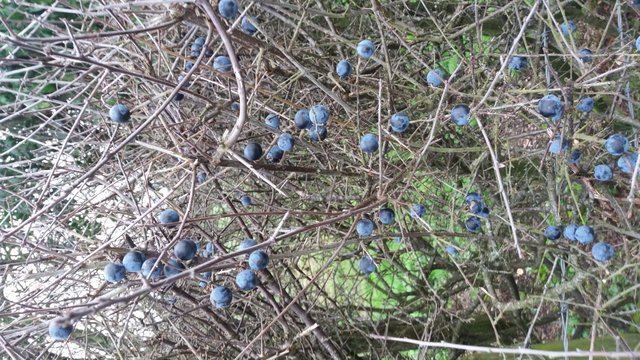 (Just a small part of the enormous sloe bush!)
Funnily enough, at the hight of the sloe season, I only picked a few. I stored them in my fridge and forgot about them. They had to be thrown away. I was really quite disappointed about losing my potentially delicious finds! "Oh well, until next year!" I said. Somehow, these sloes had not yet rotted away, been eaten by animals, or (much worse) been picked by another forager! Jokes aside, I was ecstatic; I had another chance at making sloe gin! Even though I won't be drinking any gin, my parents sure will be happy! Within five minutes, I completely filled my box and began walking back. On my way home, I still found loads of other edibles I could have taken home, such as jelly ears or rose hips, but I was far too concentrated on my sloes to take notice of these.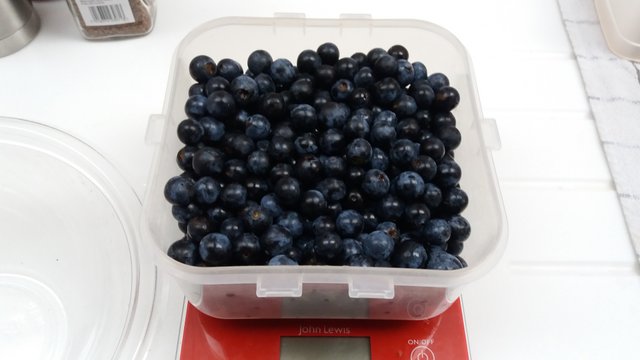 Before I could do anything else and forget about them again, I cleaned them and stuck them in the freezer. Even though we have already had a few hard frosts, I didn't have the gin yet and figured nothing bad could come out of freezing them again. Having filled my water bottle with sloes aswell, I managed to pick about a kilogram of sloes altogether! Not bad for December! Soon, I hope to make a post about my process of making sloe gin.
Photo Credits:
All taken from my camera (forgive the poor quality!)