Top 10 DApps of 2018!
Now the dynamics is different, we have to elaborate a #Top10 of our favorite applications in our Chain of Blocks, we must also vote for each application in the #Stateofthedapps platform, here is my entry for this contest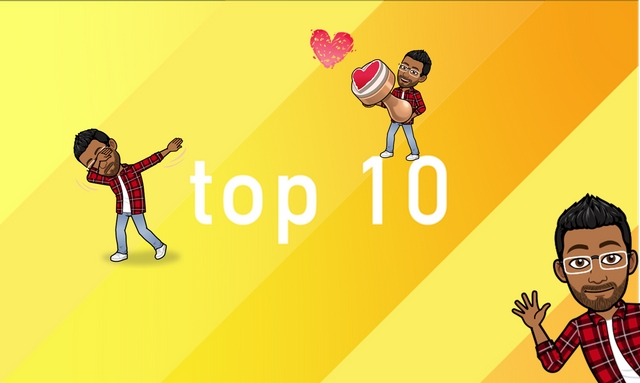 ---
The Contest
---
My favorite applications within our Chain of Blocks
-

Steemit

: Steemit is a social network built on Steem's chain of blocks, where its users can publish and promote their quality and original content through posts on a personal blog. Cryptomoney tokens are earned in the form of rewards according to the popularity of the publications within the community. In Steemit, users who have more money invested can cast votes with higher percentages in dollars (Steem or SBD) thanks to the fact that the Steemit platform is built on a digital currency called Steem.
My Vote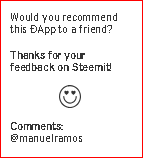 ---
---
-

SteemMonsters

: SteemMonsters is a collectible multiplayer card game, built on the chain of Steem blocks to provide fast transactions and total transparency. Enter the game, conquer a world or solve missions. This game will make you think of a symbiosis between pokemon card games and World of Warcraft characters. The game has a narrative developed based on a mystical world. You can win cards and sell them in the internal market. It is an extraordinary game with very good opportunities for growth and development.
My Vote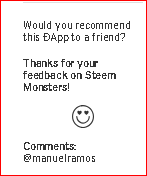 ---
---
-

Partiko

: Partiko is a decentralized social platform that allows you to directly monetize your content and earn cryptocurrency.
My Vote

---
---
-

Dtube

: DTube is a video sharing platform that respects users with no tracking, no data collection, no censorship and no ads. The community votes to rank videos, self moderate and earn cryptocurrency incentives
My Vote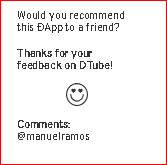 ---
---
-

Steemhunt

: Steemhunt is a blockchain-powered community platform for geeks, alpha nerds, and product enthusiasts who love to dig out new products and talk about them with others. Steemhunt is also a bridging platform for makers to reach out to early adopters for the successful launch of their product via Reviewhunt for bounty missions, and Ideahunt that enables crowdfunding marketplace.
My Vote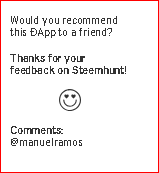 ---
---
-

Magic Dice

: Dice game on the Steem blockchain. Provably fair, transparent and awesome.
My Vote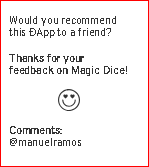 ---
---
-

Wordpress

: SteemPress is a WordPress plugin that connects any blog to the Steem blockchain.
My Vote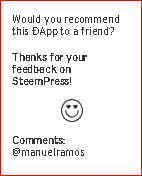 ---
---
-

Steepshot

: Platform that rewards people for sharing their lifestyle and visual experience.
My Vote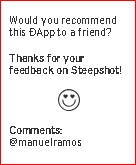 ---
---
-

Musing

: Musing is a question and answer platform where you earn cryptocurrency on your content. Content is stored on the blockchain where you can "mine" tokens when you get upvotes. The more upvotes you receive, the more money you make. It is built on the Steem blockchain and users today are earning Steem tokens, which can be converted to USD through exchanges.
My Vote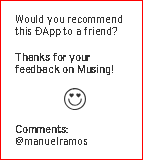 ---
---
-

eSteem

: Basically it's the Steem interface you get used to but with additional handy options. Everything works out faster and easier with eSteem Mobile and eSteem Surfer applications. You can create your own posts, surf your friends feed or trending/hot/etc pages, upvote what you like, write comments, read replies, do all major Steem functions in your daily social surfing as well as wallet actions and of course few extras: search, discover different tags etc.
My Vote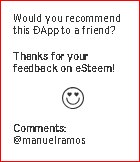 ---
---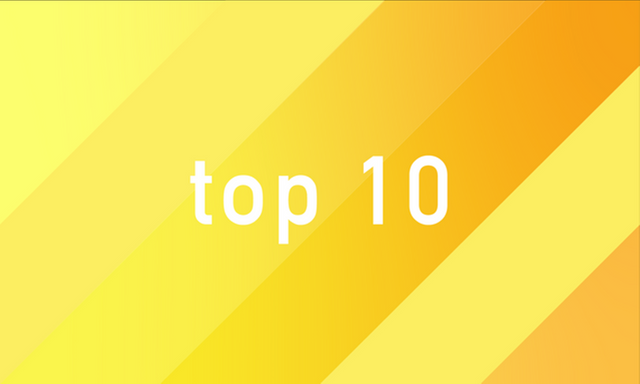 This is a contest of @sndbox

---
Simply - Mars
---

---
You want to know more about me?





---
The Gifs and Banners are the product of my creativity
---

See you in an upcoming publication !!!
✳ S̻͛̊̅i̤̫͇m͙̖̾͋̃͗͗ͭp͖̘̒̋l̰ͬ̒̋͐y ̮͙̞̺ͩͪ̍ͨ M̻͛̄a͍̩͚̪̤ͮ̒r̜͇̠ŝ͖͔̩̋̉ ✳
---
Posted from my blog with SteemPress : http://mars.rockdio.org/2018/12/31/my-entry-for-contest-your-top-10-dapps-of-2018-stateofthedapps-contest/
---