Hello!
I am Yotaro of steemian of Japan! !
This time it will be a post of "My 2018: Welcoming the new year" contest!
From me I will introduce Japanese traditional new year food! !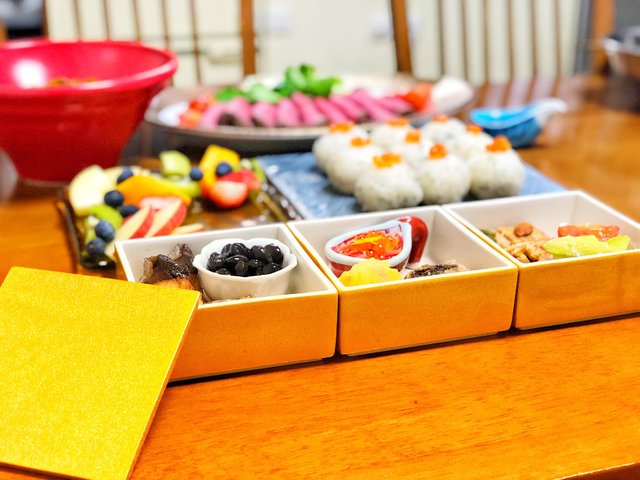 In New Year in Japan, it is customary to eat dishes, called "Osechi"!
To pack Osechi, We will use a pair of boxes!
The meaning of stuffing in a hidden box means to overlap with others! !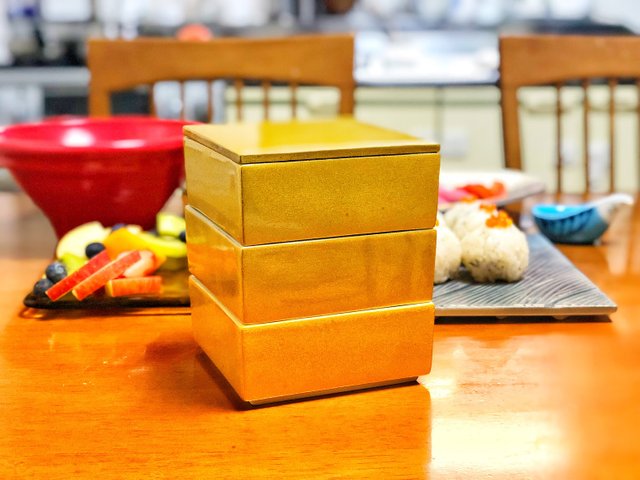 Osechi comes from an event that came from China!
This event came to be accompanied by Japanese ordinary families and eaten in the new year! !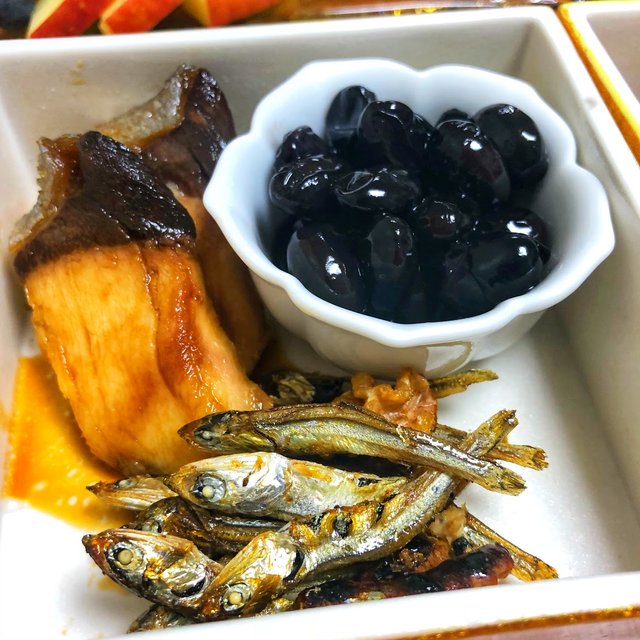 Well, at this year 's home, we made "Gold Osechi" !
I used a gold box made by Arita special made in Japan! !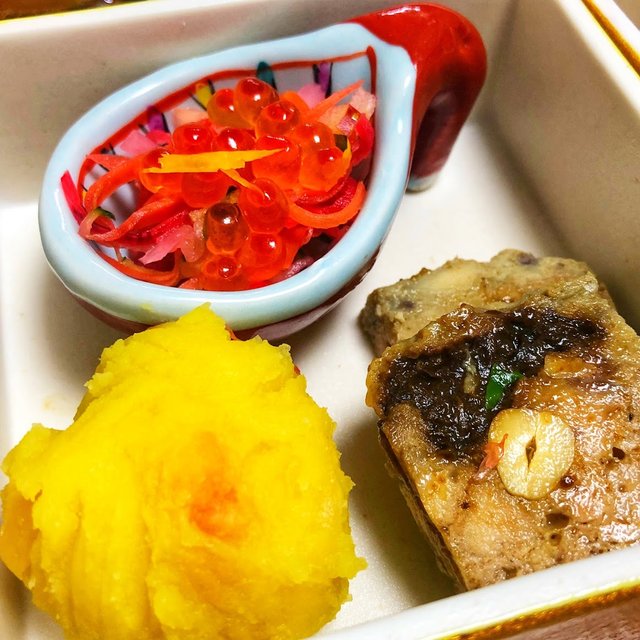 In three boxes, we packed our special dishes in plenty!
I am very happy that I can eat such dishes from the New Year! !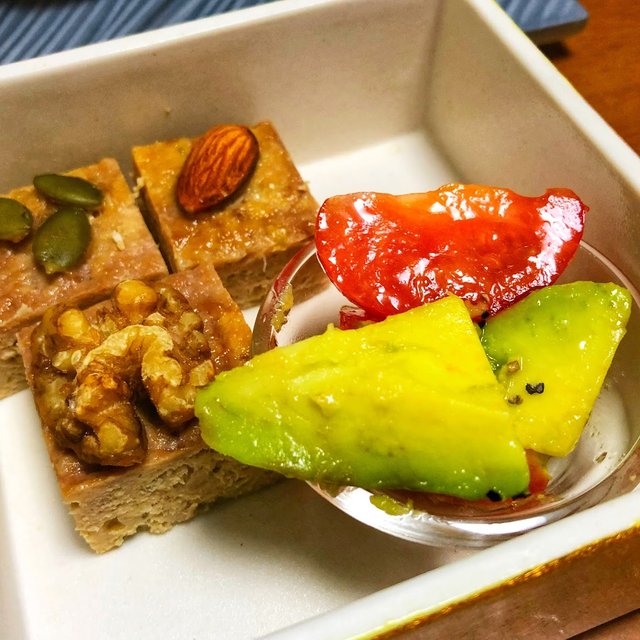 I hope this year as good for everyone! !