The Supporters of MXC — An overview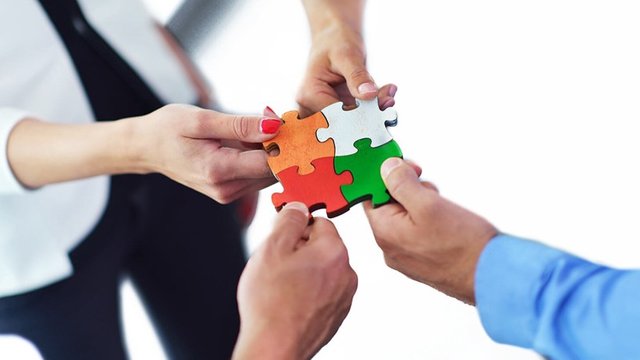 Lets first take a look at Machine Xchange Coin?
MXC is a non-profit organization based in Germany which is making its mark in the IoT ecosystem with revolutionary MXProtocol. MXProtocol is designed in a way to resolve the problem of LPWAN ( Low Power Wide Access Network) and aims bridges the data gap between different infrastructures.As per the whitepaper
MXProtocol enhances LPWAN technology by solving problems with LPWAN data collision, providing a smart bidding system for sensors to pay MXC for network access, and by building an interchain data market that connects LPWAN hardware with permissionless blockchains.
Machine Xchange Coin (MXC) which is driven by MXProtocol is designed to enable payments between various devices. MXC automates machine to machine (M2M) transactions, decentralizing big data and enabling a device data economy. The main purpose of MXC is to drive mass adoption among data owners, data receivers and data network hosts which will drive towards the coin being used in day-to-day transactions.If you want to read more about MXC as well as MXProto col you can visit the website and learn more.
The Investors
The quality of a project can be defined by the people working with it as well as the individuals/entities supporting it. Let's look into some of the major supporters of the project.
The VeChain Foundation
VeChain Foundation is a Singapore based public blockchain platform that focuses on providing enterprise-level blockchain solutions for numerous industries like pharmaceuticals, liquor, automobile, luxury goods, retail, logistics, supply chain, food and cold storage and more.
Fenbushi Capital
Based out of China, Fenbushi Capital was founded in 2015, as the first Venture capital firm to invest exclusively in blockchain companies. As of today, Fenbushi Capital has invested in 52 blockchain projects which include MXC, Hashgaurd, TOP network, GIFTO, etc.
Node Capital
As per the website, Node Capital has invested so far in 200 enterprises mainly in blockchain projects. The portfolio of Node Capital encompassed projects from every corner of the blockchain ecosystem which includes exchange, media, digital asset transactions, crypto asset wallet, technology development and application, blockchain data mining and analysis etc. Major invested projects include Huobi, Chainup, Bgogo, BitTemple, B+, Baic, Gifto, Zipper, Jinse Finance, Coldlar, Scry , IOST, Zilliqa, Beam, nervos, etc.
BlockAsset Venture
BlockAsset Ventures is a crypto venture based in Singapore. The aim behind BlockAsset Ventures is to leverage their years of experience in the digital asset space to co-invest in a portfolio of leading digital assets. Other major invested projects include Kyber Network, Polkado, DFINITY, Enigma etc.
Longhash
Longhash is a platform for accelerating the development and understanding of blockchain technology. Longhash offers independent data analysis and media commentary, as well as a full range of support for blockchain start-ups including but not limited to professional services, modularised knowledge sharing, mentoring services, and investor outreach.
QuarkChain
QuarkChain is a permissionless blockchain protocol aiming to set a global commercial standard for blockchain operations by providing a high capacity peer to peer transaction system, using a dual-layered blockchain architecture that implements sharding. QuarkChain believes this technology can successfully process more than 100,000 transactions per second.
Transference Capital Management Limited
Transference Capital, founded in early 2018, is a crypto fund based in China. Their portfolios include ArcBlock, Odaily, Mobile Coin, Thunder Token, Irisnet, Hashgard, HT, Lots, DCC, BITKOP, Telegram etc.
Pre-Angel
PreAngel is a 30M RMB investment fund focused on early-stage internet startups. Investment on each project range from 100K to 1M RMB. In addition to the investment, PreAngel plays a vital role as "co-founder", providing guidance in startup operation, business model refinement and industry resources. Their portfolios include Pretty Instant, Smarking, Avanoo, Paperspace, Bluesmart, Weft, Pomello, STOWER, etc
ROAMING CAPITAL
Roaming Capital has invested in dozens of startups in China and the United States. So far over 2 billion RMB worth investments are made in equity funds and digital projects.
Du Capital
Du Capital is a Singapore-based multi-stage investment firm concentrated on backing companies that venture in the distributed ledger technologies, crypto assets, and the surrounding ecosystem. So far Du Capital has funded more than 60 top-notch blockchain projects which include IOST, IOTA, NANO, Aeternity, Selee, Theta etc
HChain Labs
Hive Chain Labs (HChain Labs) focuses on the incubation of interdisciplinary blockchain-based projects, including but not limited to big data, artificial intelligence, internet of things etc. Their Portfolio includes ICO.com, JinNiu.cn, Thunder Token, CertiK, Skycoin etc.
Wandarin Capital
Founded in 2018, Wandarin Capital is the investment fund based in Taiwan which invests in blockchain projects and startups. Their Portfolio includes Ultrain, Origin, Uranus, Bitmax etc.
Conclusion
MXC can be said as one of the most promising IoT projects around as they are on the mission to linkBlockchain with Hardware. This is just a tip of the iceberg and in future, we can see more prominent names added to the list.