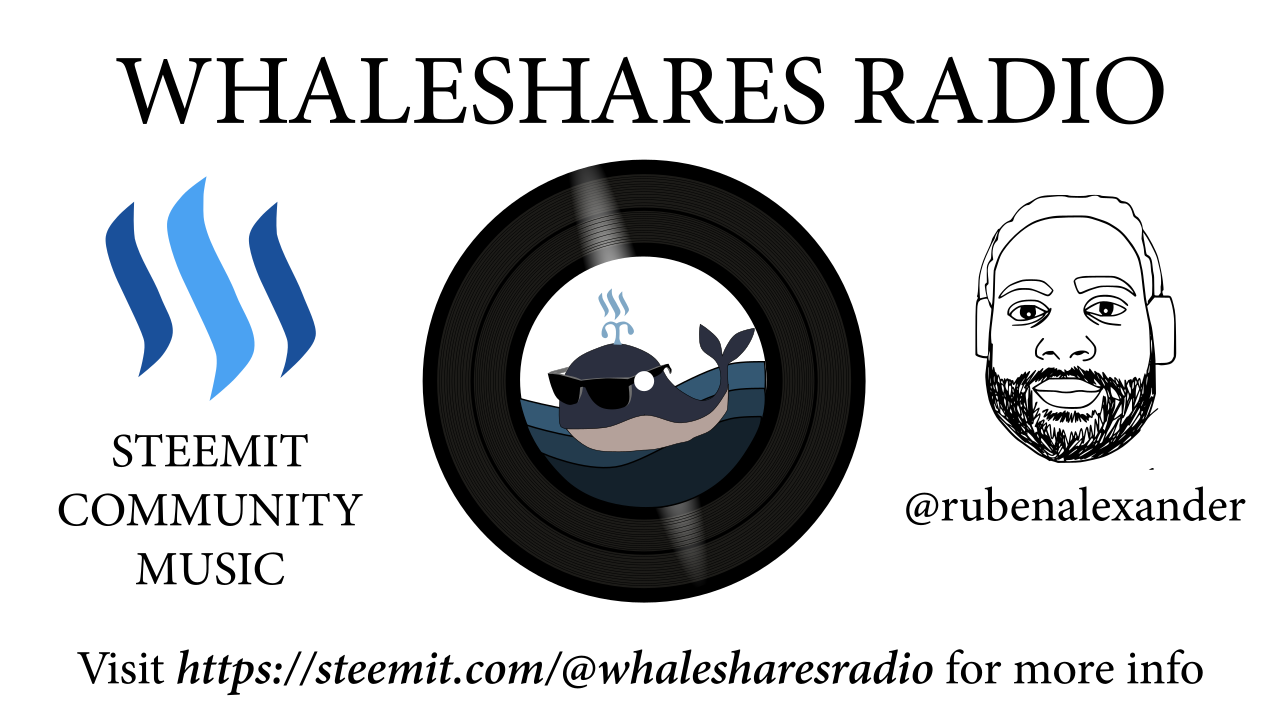 Hey @officialfuzzy, @fuzzyvest, @jphenderson, and @akrid... Here is the pilot I (@rubenalexander) was talking about.
Goal:
To present original Steemian music in a organic way.
Show Notes:
This pilot is an example of what Whaleshares radio will sound like. Any talking will have music behind it. All songs before and after breaks will be 100% original music made by steemians with links to the song's post in the steemit post and on the youtube playlist.
The breaks can be educational, informal chat between me and other steemians, or promotional if a steemian wants to help curate a playlist and promote their project.
This playlist can be loaded in the discord chat or remixed if someone wanted to make their own playlist. I like the idea of keeping use open.
I used the closest mic to me, so the quality isn't the best I can get. I have a high grade mic and mixer available for future shows.
I am declining payouts since I haven't come to an agreement with the musicians in this pilot. In the future, there would most likely be a discussion as to the appropriate way to compensate musicians if there were rewards from the upvotes.
Links:
Full Show: Sign in to the whaleshares discord and connect to the Whaleshares radio channel -> https://discord.gg/NwqVSfb (Pilot is queued multiple times)
Playlist: https://www.youtube.com/playlist?list=PLDWu4j7PeKQMIGaudCbJ0xzdIZBjhnZCh
Credits:
Special Thanks:
To @akrid for setting up the discord Whaleshares Radio music channel, chatting about bots, and providing early feedback.
Limitations:
I can embed a soundcloud playlist, but I need to have a pro account before I hit the upload limit.
I can't embed a youtube playlist or have a youtube playlist appear like a youtube/vimeo/soundcloud url does . I had to manually download and assemble the video you see to get it display correctly.