Aurora - Infections of a Different Kind review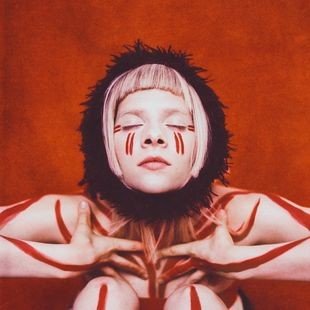 This album, or EP, was dropped on September 28, 2018. It was a surprise because there was nothing that said it was going to come out and there was supposed to be one more single to be released before the album was.
We need more surprises, good surprises. - Aurora
There was originally going to have 11 songs on it, but she changed it to 8. The outtakes (for the possibilities she gave of what they could be) are "Animals", "Feelings", "In Bottles", "Ocean Rose", "The Seed", and "Wavelengths".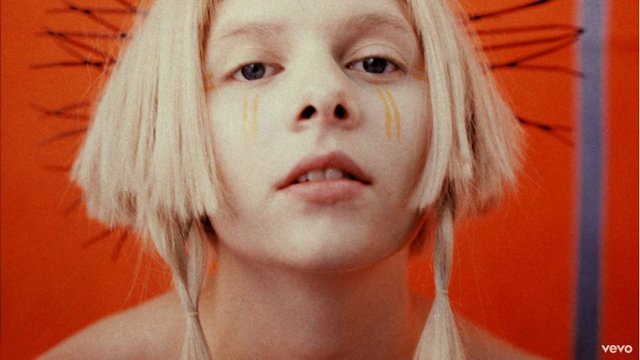 It's about everyone having a home, their people, a kingdom, or queendom. It's not a queendom because it's only for girls, every ones welcomed, as Aurora said, "It's because I have no king." and in my point of view it's also to emphasized this place and home is different. She wrote it because her fans will tell her how they love her music and they've found a home or crawled out of depression, she and her fans are like a family and this is their queendom. It's a very natural queendom: the waves are her evening gown, the sun on her head is her crown, the mountains are her thrones. It's very lighthearted. I like the music in the chorus.
Favorite line(s):
"I hunt the grounds for empathy/ and hate the way it hides from"
Here is the music video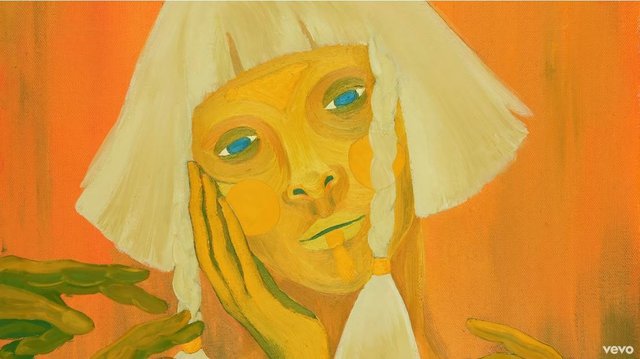 It's one of those songs that make you feel like dancing, would make you feel like you've moved on from a heartbreak, and feel happy for it. Being able to see the beauty of love while it's around and the beauty of it leaving and all the emotions that go into it.
Favorite line(s):
"And I don't care if you don't understand why I cry/ It's the beauty in forgotten love"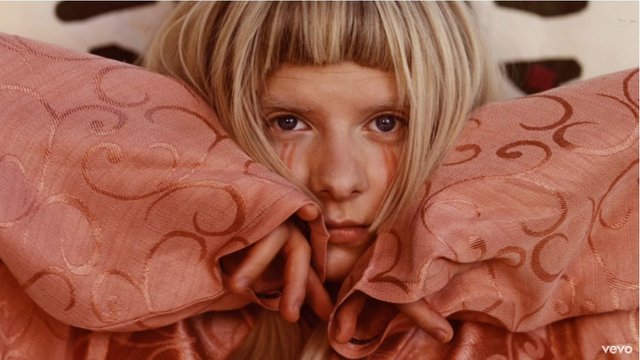 There's lots of elements in this song, earth, fire, lightning. A lot of songs use fire, but other elements in songs aren't common, in my eyes, this makes the song more special. I love the line "Like a gentle earthquake/ It intensifies". The beginner is a little slower, but the chorus is fast-pace. "I lift myself/ and run" sounds like the idea of rising up and running, becoming free to run and not have a burden that keeps us to the ground.
Favorite line(s):
"Like a gentle earthquake it intensifies"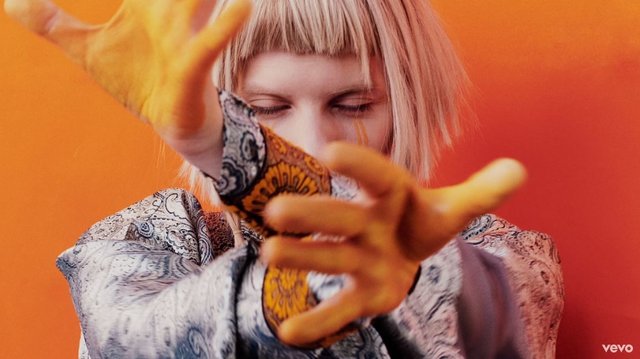 It has a sound that sounds like clanking a stick against a glass in the beginning, that sounds beautiful in its own special way and gives it a feeling as if this is a Amazonian song. As in a song that was made and sung by women who created their own culture, who are warriors. I love her voice in the chorus and the words are deep and significant. It seems to remind us that we are warriors who have great power and protect this world and our dreams, at least that's what it means to me.
Favorite line(s):
"I carry more than it seems/ My dreams are bigger than me"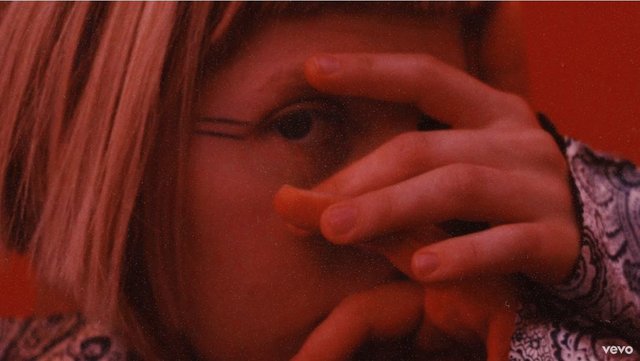 It has a medieval sound and feeling to it, but it's not painful to listen to. As it sounds like, it's quiet in the beginning, but as it continues, it starts to become louder. I think this is the first song on the EP that doesn't make you feel like dancing. To me, it describes something bad happening, or a bad argument with someone the singer cares about. Or this could simply be a horrible event that happened to the singer that someone did to her or caused it to happen. In the end she promises to rise up and get revenge.
Favorite line(s):
"Don't you speak over my voice/ I will return from the shadows"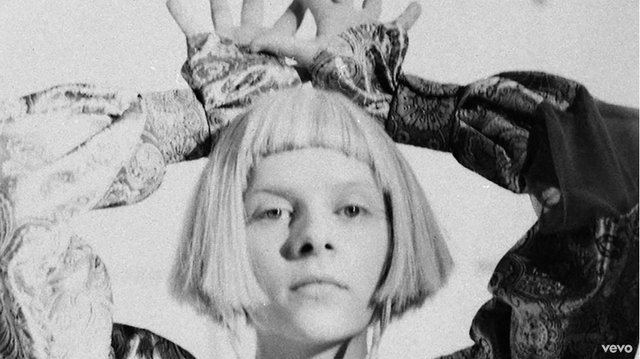 This song mostly repeats itself, but I like the meaning for some reason. It was written about people who abuse their power. I consider it about an abusive relationship. He says mean things to the singer. The singer wishes he would stop and become nice, and wants him to remember her and cry. Another line that means a lot and stands out to me is "I will not remember you as somebody nice", because we all have a different perspective and will view different people a certain way. for example, you may view your childhood friend as fun, that's how you remember them and the first memories you think of when you think of them. On the other hand, you may view a rival as rude and when you think of them, the memories of when they were rude come to mind.
Favorite line(s):
"Tell me, how do people know/ What is hurt, what is love?"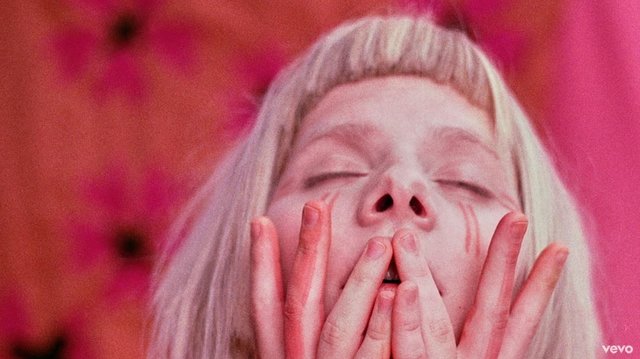 This song is very poetic, all of her songs are, but this one stands out. The words are meaningful. I love the way the beat and her vocals sound in this song. The idea that the world hurts and we want a soft universe where we aren't hurt, one that's created by loved ones.
Favorite line(s):
"The darkness turned to light/ I saw a star burst into life"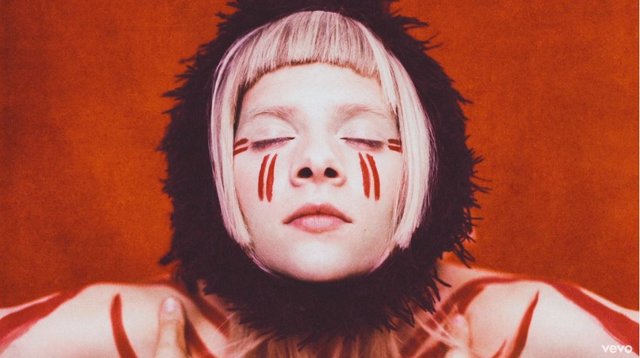 This is Aurora's favorite song on this EP. It touches on some things that we might not think of. "The world is a hole/ and we all seem to fall" might mean how we can get caught up in the world and be lost. It's soft and quiet, but the chorus sounds powerful. There's something special and slightly magical about her wordless vocals towards the end (but then again, her wordless vocals sound good in every song).
Favorite line(s):
"Be God in the shape of a girl"
If you want to listen to these songs, please do and tell me what you think in the comments.
I told my opinion of what the song means, but of course you may see the songs in different ways and link them to your experiences.
I hope you enjoyed this review.