Trivium-Ascendancy
Hola [email protected], vengo a presentaros dos álbumes de Trivium que para mi están "conectados". Hoy hablaremos de uno de ellos. "Ascendancy".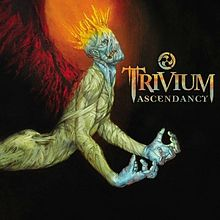 Fuente
Es el álbum de ellos que más me gusta por sus riffs y sus screams mortales.
Dicho esto, empecemos.
TRIVIUM
Trivium es una banda estadounidense de heavy metal fundada en Orlando, Florida. Se formó en 1999.
En los primeros álbumes, los fans decían que ellos intentaban copiar a la gran banda Metallica, lo cual podría ser verdad. Pero con el tiempo se fueron diferenciando de éstos cada vez más y más hasta convertirse en una muy buena banda de metal y personalmente mi favorita.
Ahora, el nombre de la banda también esconde muchos misterios y está abierto a distintas interpretaciones. Por ejemplo, el nombre Trivium puede referirse a la Santísima Trinidad, que es el padre, el hijo y el espíritu santo. Por otro lado, Trivium también se puede referir ala palabra latina que significa "tres caminos" que trata de explicar las distintas etapas de todo, desde un niño que crece hasta las materias principales que aprender en la escuela.
MIEMBROS
Miembros actuales
Matt Heafy - guitarra (1999-presente), voz (2000-presente), coros (1999-2000)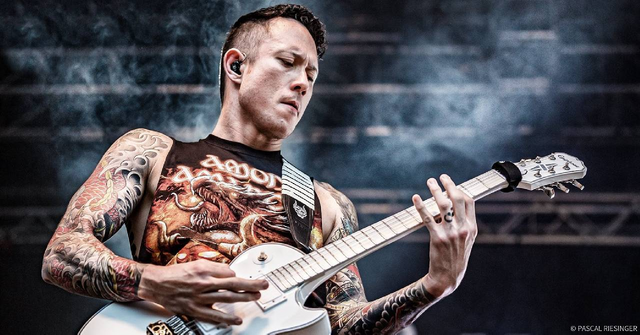 Fuente
Corey Beaulieu - guitarra, coros (2003-presente)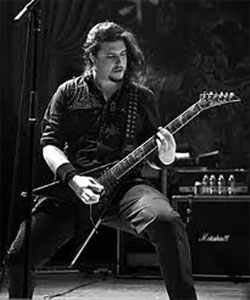 Fuente
Paolo Gregoletto - bajo, coros (2004-presente)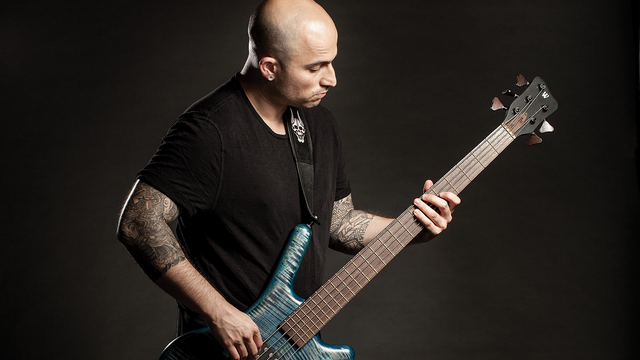 Fuente
Alex Bent - batería (2017-presente)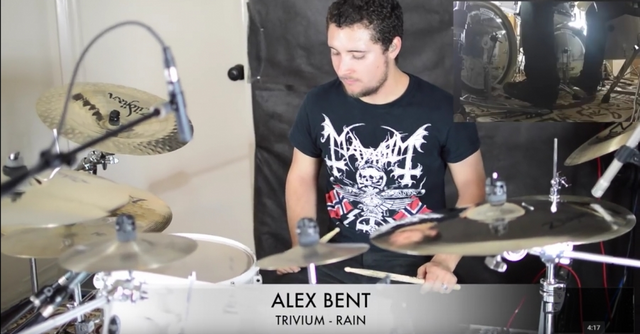 Fuente
Miembros anteriores
Brad Lewter - bajo, voz (1999-2000)


Fuente
Jared Bonaparte - guitarra (1999-2000), bajo (2000-2001)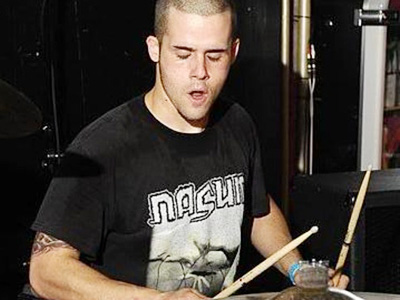 Fuente
Brent Young - guitarra (2000-2001), bajo (2001-2004), coros (2000-2004)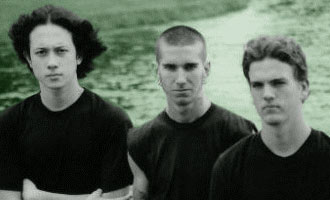 Fuente
El del medio.
Travis Smith - batería (1999-2010)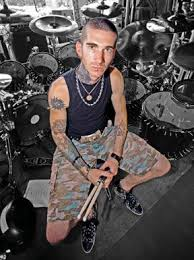 Fuente
Nick Augusto - batería (2010-2014)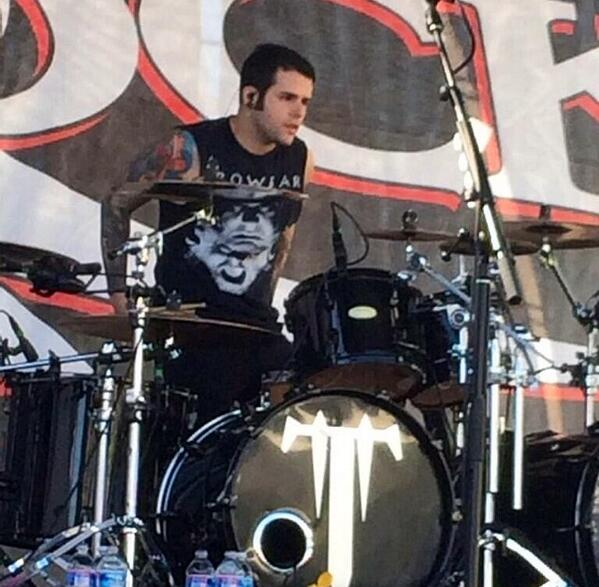 Fuente
Mat Madiro - batería (2014-2015)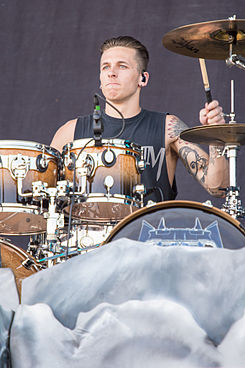 Fuente
Paul Wandtke - batería (2015-2016)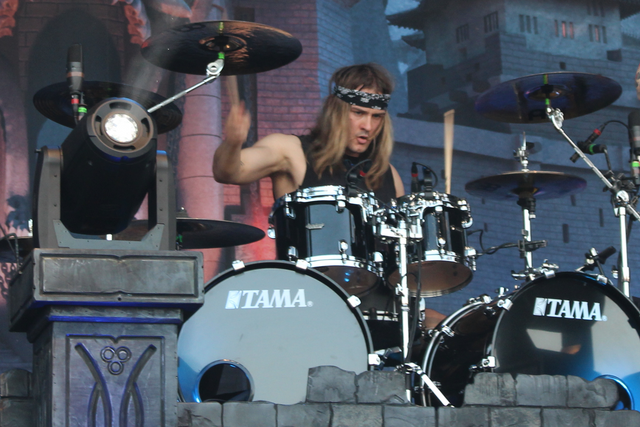 Fuente
ASCENDANCY
Este álbum fue producido en Roadrunner Records. Se lanzó el 15 de marzo de 2005.
El álbum empieza con la canción "The End Of Everything" que básicamente es una canción ambiental guapísima tocada en guitarra acústica y que sirve como intro para este álbum.
La siguiente canción es "Rain", una canción muy muy cañera que deja ver lo que te espera con este disco. El final a algunos les recuerda a "One" de Metallica.
Sigue "Pull Harder On The Strings Of Your Martyr". Se trata de liberarse de una opresión como bien declara Matt en los comentarios de este álbum.
La siguiente canción es "Drowned And Torn Asunder" . La verdad no es muy destacada dentro del disco pero hubo un momento en la que fue mi favorita por su estribillo tan catchy y sus guitarras demoledoras. Trata de no fijarse en quien te critica, ya que siempre estará ahí.
Llega la canción "Ascendancy". Varias veces en nuestras vidas sufrimos muchas decepciones proporcionadas por otras personas, relaciones, traiciones, engaños. Esto tiende a crear un "velo" que nos rodea y nos hace más reclusos, antisociales con un corazón cerrado.
"A Gunshot To The Head Of Trepidation". Es sobre abuso doméstico. No hay mucho que explicar. La letra lo deja bastante claro.
"Like Light To The Flies". Esta canción trata sobre las personas que son castigadas por ser hipócritas mentir. Es la canción que me ponía yo siempre para ir a clase y motivarme xd.
La siguiente es "Dying In Your Arms". La ¿balada? Es una canción demasiado rápida para ser considerada como una balada yo creo. Es una preciosidad igualmente.
"The Deceived" es una canción la cual quiere y no puede. Se hace monótona aunque se nota que la han hecho con cariño por sus riffs tenebrosos.
"Suffocating Sight" es sobre un conflicto entre un hombre y la sociedad, pero todo está en su cabeza.
"Departure". Esta canción, como Matt Heafy describió, fue su "carta de suicidio no oficial"
"Declaration" es la canción mas larga del disco, que mezcla lo tranquilo, lo instrumental, y lo violento, con riffs pesados y rápidos.
Al igual que " Blinding Tears Will Break The Skies", "Washing Away Me In The Tides" no viene originalmente de este álbum, sino del anterior. Fue regrabada en una mejor calidad para este disco.
"Master Of Puppets" es una versión de la canción de Metallica.
CONCLUSIONES
Me ha encantado y me sigue encantando este álbum. Esta banda es la hostia. No sé por qué no tiene más reconocimiento. Está en lo alto de mi ránking de bandas favoritas, y por supuesto este álbum uno de mis favoritos.
A este álbum le doy un 9.5/10.
Hasta la próxima!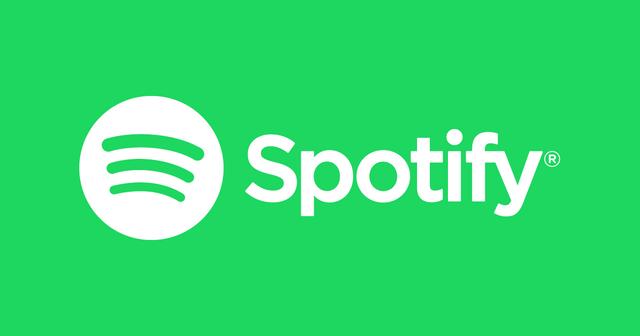 Fuente
Playlist de Spotify con la mejor canción de cada post que hago:
https://open.spotify.com/user/josechiva/playlist/0r9m7mcdH0AvBBKSvwNwQ2?si=7O7-2L-RQ3Kpa4ca-IyhFg