How to use points in the Partiko app
This post was written to answer some of the questions I received about how to use points in the Partiko app.
Actually this problem is quite simple, if you notice a little in the interface when you post in the app you will know how to use immediately.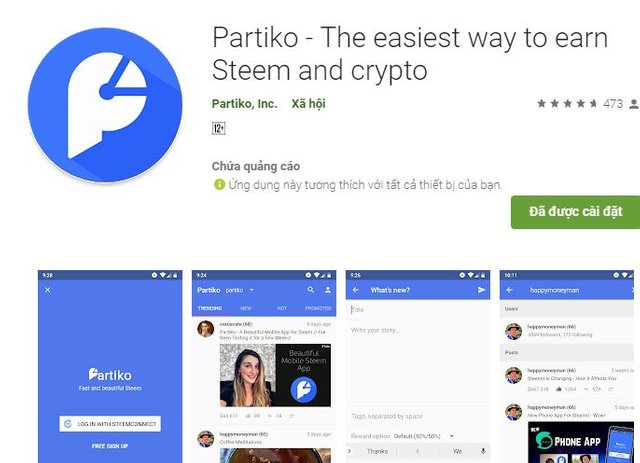 A little introduction to Partiko app (in my opinion).
An application to use Steemit.com account on Smarthphone instead of web browser. The difference is that on the Partiko app, there is "Chat" function & can accumulate activities on Partiko into points and can redeem this point to receive upvote.
Although it is limited in features, basic features such as upvote, reply, post and especially notifications are available on the Partiko app so you can use your account easily and simply on Smarthphone.
If you still haven't installed Partiko app, you can download and install it right here.
What is the point in the Partiko app used for?
The point in Partiko app is used to change it to upvote for your post. This post must be posted by Partiko app and you must choose to use the score for that post.
How to get points in Partiko app?
Currently upvote activities, replies, and postings all receive Partiko points.
Also you can earn extra points by viewing ads, checkin and referring links.
How to convert a Partiko point to an upvote (ie SP or SBD)
Notice a little bit about the converted price of the point, it's right here, Immediately the "Point" interface in the app.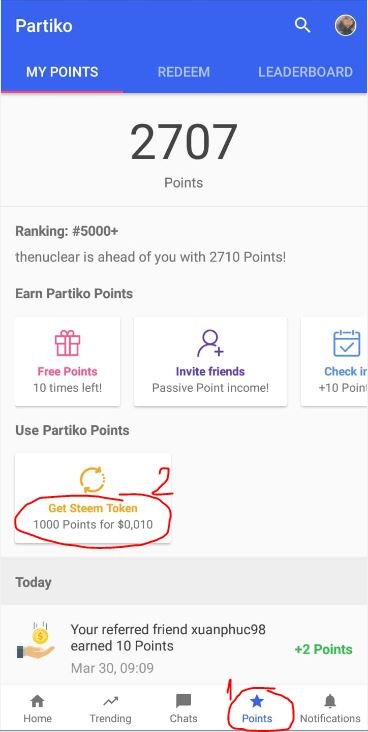 In the past, the conversion price was 1000 Points = $ 0.02 but now only $ 0.01. This means that a lot of Partiko app users make the value of upvote small.
But according to the roadmap, the converted price may increase, as their article says here.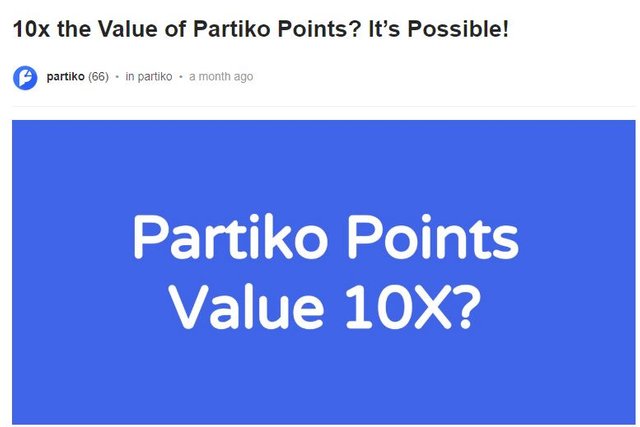 How to convert
In the writing interface, you will see where to use this score as the number 3 position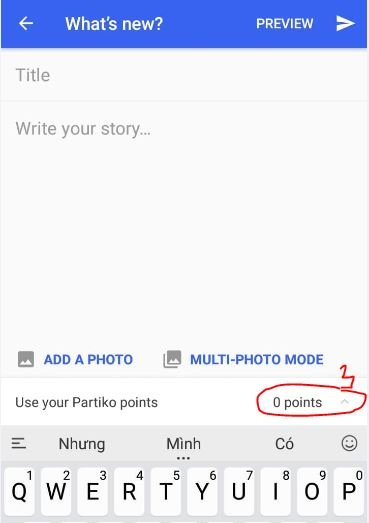 Click "0 points" you will be redirected to the following interface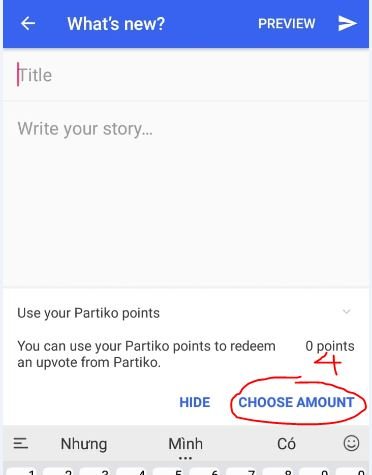 Continue to click on position 4 "CHOOSE AMOUNT", you are taken to the interface to convert.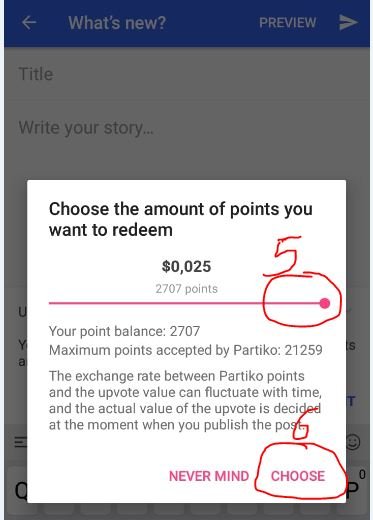 Select the number of points you want to convert (item 5) and select "CHOOSE" item 6.
After that, you write articles and post them normally, upvote will come as soon as your post is posted to the system.
Now if you still have not installed Partiko, you can download it right here.
And if you need to, see the video tutorial here
Wish you earn a lot of points, thanks for coming to my blog.
If I write incorrectly, please ignore or correct it with your reply @partiko . Thanks a lot!
---