Arch Enemy: Incredible melodic death metal band with female singer
A Swedish pal of mine heard me talking about Dimmu Borgir one day and said.... "you should check out Arch Enemy."
Again, i'd never heard of them. Like most of the best things in life, my affection for this band came from recommendations from pals.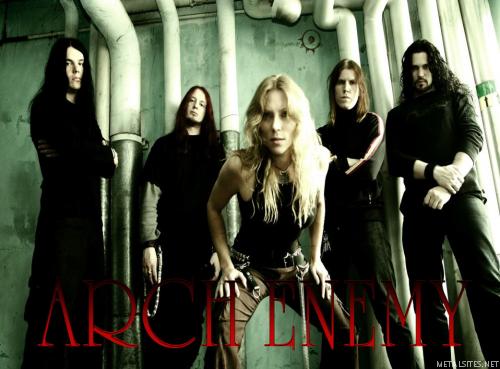 Im not trying to be misogynistic, but i really didn't think a woman could belt lyrics in a death metal band so i was apprehensive to check these guys out....... but wow did Angela Gossow prove me wrong (I might have spelled her name slightly wrong - attempt to correct me in the comments, even if you are wrong, to show me you are not a bot and that you know how to read.)
Angela is no longer the singer of the band and the jury (mine) is still out on if i like the new singer or not and the direction the band is going in. Time will tell, as the legendary glam band "Nelson" once said.
Anyhoo.... "Ravenous" (live in Japan) is featured below and good gravy can they put on a show. I've seen the entire DVD and it is just amazing; they do everything right as a band.
I liked them from the start about 8 years ago and perhaps i will continue to... just not so sure about the new singer yet... I think her name is Alyssa?
I hope you like them and as always please point out my spelling mistakes and be as rude as possible when doing so :P