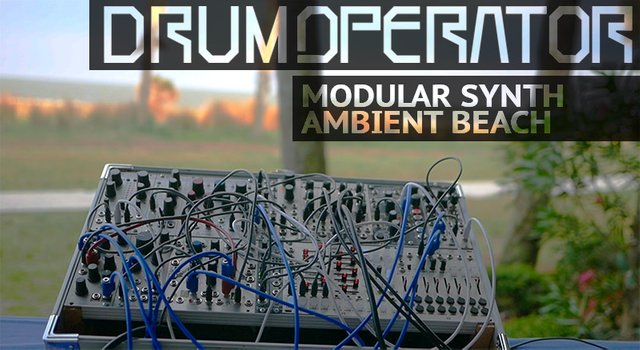 ---
I've been using the Steemit-centric @dtube as my preferred place for debuting new content since I started on the platform .... however a few of my improvisational pieces from this summer ended up on the short lived steemit version of DLive. As such, I'm rehosting many of my older pieces at https://bit.tube/drumoperator. I'll be continuing to add my best work here as a sort of digital recount of my traveling modular adventures.
Chiming tones, vaguely wobbly, ominously coming in and out of pitch in time with stormy skies creeping onto the horizon. Sunlit bike riders enjoying the last few warm moments of the day. This was the headspace for a sunset ambient drone piece I composed in the final throws of summer in Jekyll Island, GA.
I just can't get enough of the Mannequins Mangrove. It's got formant based tone shaping on it that enables what I consider "pre-filtering" ... effectively contouring the sound before it hits the Three Sisters (which is affecting timbre change to several different elements of the patch at once.) By shaping the tone before merging and filtering again, I'm able to go much farther with the modulation on the filter cutoff than I would otherwise. It feels like balancing plates, but once all the elements are modulating sympathetically, the patch tends to take on a life of its own. Basimilus crackles fill out the stereo field and add a subtle rhythmic pulse for the other elements to work against. Beach crackles are kinda my thing.