Top 10 Albums of Each Year Part 5 - 1963-1964
Last part of the 'fake' top 10, we see more variety show up in the top albums, leading to some rock starting next year!
The Black Saint and the Sinner Lady - Mingus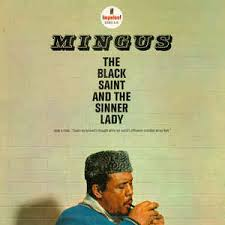 Number 1 for 1963. Number 41 overall.
Dense, intense and complex, it's like...the culmination of all the jazz I've heard so far. It's like all of jazz had been working its way up to this album. Even then it's so creative and avant-garde, there's solo piano passages with an almost classical feel, flamenco influences and some crazy trumpet wails, it's incredible and epic and just blows my mind. Listen to this album.
My Rating: 10/10 hands down
RYM Rating: 4.34 from 14,889 ratings.
Genre: Avant-Garde Jazz, Third Stream, (Experimental Big Band, Flamenco Jazz)
The Freewheelin' Bob Dylan - Bob Dylan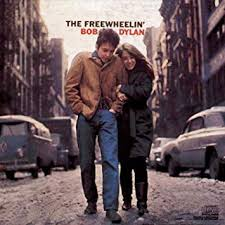 Number 2 for 1963. Number 163 overall.
Bob Dylan has an incredible emotional voice which fits incredibly well with the soft, melancholic instrumentation that's found here but even though I enjoyed this album it isn't completely my type of music, and it just doesn't do enough for me. That's partly due to the simplistic instrumentation that, while fitting, just gets repetitive and boring for me. The B side is also weaker than the A side so that doesn't help.
My Rating: 7/10
RYM Rating: 3.99 from 13,782 ratings.
Genre: Contemporary Folk, Singer/Songwriter, (Acoustic Blues, Talking Blues)
9 Symphonien - I don't want to listen to 9 symphonies. So instead:
Symphony No. 9 - Berliner Philharmoniker / Herbert von Karajan
Composer: Ludwig Van Beethoven / Friedrich Schiller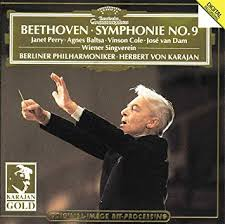 Number 4 for 1963. Number 316 overall.
Probably the best symphonic classical music I've listened to thus far. I really loved this but I'm not sure why, it was just really good.
My Rating: 9/10
RYM Rating: 4.10 from 872 ratings.
Genre: Symphony, Romanticism, (Choral, Classical Period)
Out to Lunch - Eric Dolphy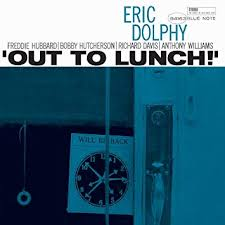 Number 1 for 1964. Number 224 overall.
This is really...sinister and anxious. It has strange time signatures and sort of staccato playing to make it feel disjointed and off. It's a great effect applied throughout the album. The use of vibraphone instead of piano also adds to the anxiety of the album and man the drumming is nuts! The saxophone wails also add to the anxious atmosphere. It's a very atmospheric album really, and so awesome. Love it.
My Rating: 9/10
RYM Rating: 4.00 from 7,297 ratings.
Genre: Avant-Garde Jazz, (Post-Bop, Free Jazz)
Getz / Gilberto - Stan Getz & João Gilberto featuring Antônio Carlos Jobim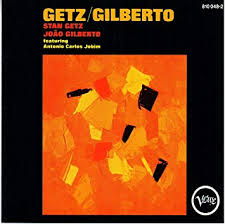 Number 2 for 1964. Number 359 overall.
Very chill. Very very chill and relaxing but not really my thing. It's just a bit boring to me.
My Rating: 6/10
RYM Rating: 3.96 from 6,423 ratings.
Genre: Bossa Nova, (Cool Jazz, Samba-canção, Samba-Jazz)
Mingus Mingus Mingus Mingus Mingus - Charles Mingus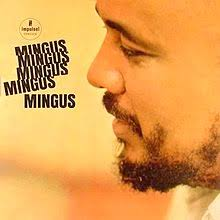 Number 3 for 1964. Number 456 overall.
God I love Mingus. One of my favourite Mingus tracks (Better Get Hit In Yo' Soul) is redone here, and is just as good as it was then. Such an awesome, energetic piece. Overall this album isn't one of my favourites by Mingus but it is great and has a few exceptional songs.
My Rating: 8/10
RYM Rating: 3.98 from 3,801 ratings.
Genre: Post-Bop, (Hard Bop, Third Stream)
Thanks for reading! The real top 10 starts now beginning with 1965!