Top 10 Albums of Each Year Part 3 - 1956-1959
Welcome back (at last) to the best albums of each year. I've been very busy recently but I've finally finished this part and I should be able to do a bit more in the near future. This time is the top 3 albums of each year from 1956-1959.
Goldberg Variations - Glenn Gould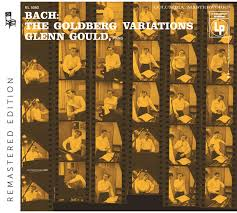 Number 1 for 1956. Number 600 overall.
A brilliant showcase of technical proficiency and beautiful piano playing. I really like Variations 13, 14, 18, 22 and 30, the last one. The two Arias that bookend the album are really nice too. It's just a really nice album
My Rating: 8/10
RYM Rating: 3.94 from 1,955 ratings.
Genre: Baroque Music
Pithecanthropus Erectus - The Charlie Mingus Jazz Workshop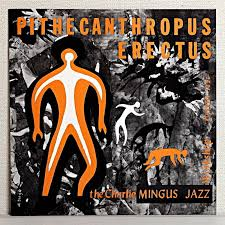 Number 2 for 1956. Number 847 overall.
The title track is absolutely incredible. It has a suspenseful and slightly sinister main section which breaks out into cacophonous screeching and wails throughout the song and this works surprisingly well. Foggy Days includes creative uses of instruments that act as things you would hear in a city which is really unique and cool, although it doesn't work perfectly. The 3rd track is short but fantastic and the last track, much like the title track, is also incredible. It has a deliciously smooth bassline and is just so engrossing with a wonderful atmosphere. In comparison to all other jazz I've heard so far this seems incredibly ahead of its time, it is very unique and creative and is by far my favourite album so far.
My Rating: 10/10
RYM Rating: 3.88 from 3,564 ratings.
Genre: Post-Bop, (Hard Bop, Avant-Garde Jazz, Tone Poem)
Ella Fitzgerald Sings the Cole Porter Song Book - Ella Fitzgerald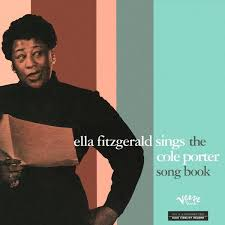 Number 3 for 1956. Number 1,026 overall.
Thoroughly pleasant and enjoyable and Ella Fitzgerald has a fantastic voice, but this far too long (nearly 2 hours!). Credit for doing the whole songbook, but as an album it's frankly just too long and repetitive to be that great.
My Rating: 6/10
RYM Rating: 3.89 from 1,273 ratings.
Genre: Vocal Jazz, Standards, (Swing)
Saxophone Colossus - Sonny Rollins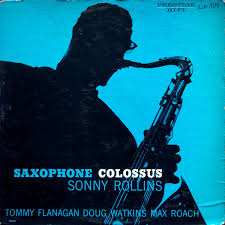 Number 1 for 1957. Number 381 overall.
Fantastic Hard Bop with Clifford Roach (from 'Clifford Brown and Max Roach' from earlier!) on drums. I don't really have anything to say about this album it's just...fantastic, and St. Thomas is an excellent track.
My Rating: 8/10 (close to 9/10!)
RYM Rating: 3.98 from 4,271 ratings.
Genre: Hard Bop
Brilliant Corners - Thelonious Monk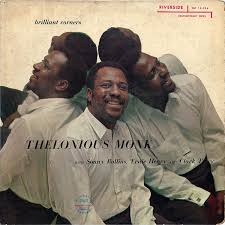 Number 2 for 1957. Number 571 overall.
There are some interesting things going on in the title track here. We've got some dissonance and other odd features such as sudden tempo changes and a very dynamic (read sometimes very loud!) trumpet. It's interesting but doesn't completely work for me, preventing it from reaching higher than 8/10. Pannonica is incredibly calming and soothing gentle jazz that I really love and I Surrender, Dear is a great piano-focused track. Overall this is a great album!
My Rating: 8/10
RYM Rating: 3.91 from 4,126 ratings.
Genre: Hard Bop
Monk's Music - Thelonious Monk Septet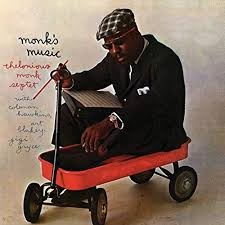 Number 3 for 1957. Number 665 overall.
More solid Hard Bop from Thelonious Monk and co. Off Minor has one of my favourite melodies and is just a really excellent track and Epistrophy is a fantastic lengthy one. I don't have much to say about this album but it's also pretty fantastic!
My Rating: 8/10
RYM Rating: 3.95 from 2,273 ratings.
Genre: Hard Bop
Blue Train - John Coltrane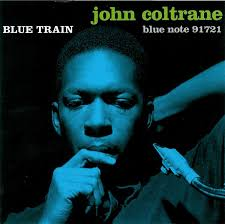 Number 1 for 1958. Number 203 overall.
John Coltrane on saxophone is the clear highlight here, as he really goes at it full steam ahead throughout the album. Special mention also has to be given to Paul Chambers on bass, who lays great groovy and speedy (he's going so fast on Moment's Notice!) foundations for the songs. The title track is an excellent fast-paced bop, and allows Coltrane to shine along with Kenny Drew (piano) for a bit. The B side is a bit weaker, with a couple meandering, empty-feeling sections (I'm Old Fashioned is the main culprit here, although it's still a good track) but overall this another solid jazz album.
My Rating: 8/10
RYM Rating: 4.04 from 9,116 ratings.
Genre: Hard Bop
Le sacre du printemps - New York Philharmonic / Leonard Bernstein
Composer: Igor Stravinsky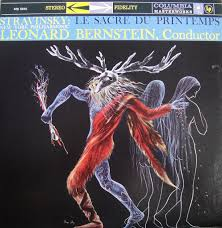 Number 2 for 1958. Number 341 overall.
Certain parts of this really remind me of John Williams' Star Wars work. I love the end of part 1 where a sort of 'rumbling' effect is created. It is used excellently to create an ominous feeling. There's an immense scale to this piece that I love. It's wonderfully dynamic; it can be small, quiet and intimate at some points and bombastic, loud and frightening at others. It's a special piece of music. I have listened to an earlier recording of this back in part 1 but I didn't like it as much then, probably because of the poorer recording quality of the time. Instead of the loud and soft parts being too far apart to be pleasant to listen to they are perfect here.
My Rating: 9/10
RYM Rating: 4.05 from 1,637 ratings.
Genre: Modern Classical, (Expressionism)
Somethin' Else - Cannonball Adderley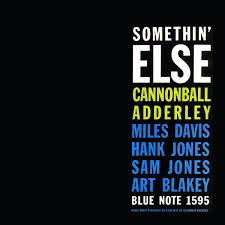 Number 3 for 1958. Number 412 overall.
Calm and relaxing jazz, but altogether unexciting. The title track and Autumn Leaves are great, the rest is solid but unremarkable.
My Rating: 7/10
RYM Rating: 3.96 from 4,456 ratings.
Genre: Hard Bop, (Cool Jazz)
Kind of Blue - **Miles Davis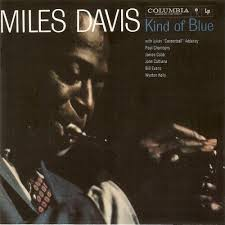 Number 1 for 1959. Number 14 overall! Highest charting Jazz album!
So warm and soothing. Incredible atmosphere, and it's not boring! All Blues is lengthy but no less soothing and beautiful. It's hard to talk about how this album is so good, because it just effortlessly is. It's not my favourite album so far, but it's just so damn brilliant.
My Rating: 9/10
RYM Rating: 4.25 from 23,540 ratings.
Genre: Modal Jazz, Cool Jazz
Mingus Ah Um - Charles Mingus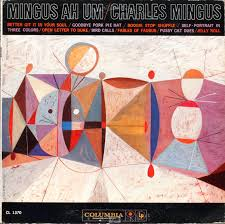 Number 2 for 1959. Number 138 overall.
Better Get Hit in Your Soul is a complex and richly layered masterpiece of an instrumental and a phenomenal way to open the album. Fast paced, exciting, and allows the saxophonist, drummer and pianist to all show off their skills without feeling excessive. This might be the perfect jazz song. The album is brilliantly varied too, Goodbye Pork Pie Hat and Self-Portrait in Three Colours are wonderfully moody and subdued and Boogie Stop Shuffle is a fast-paced romp. I also love the inventiveness of the bird-like sounds in Bird Calls, so fun. Overall this is an excellent album, although I prefer Pithecanthropus Erectus!
My Rating: 9/10
RYM Rating: 4.11 from 9,532 ratings.
Genre: Post-Bop, (Hard Bop, Cool Jazz)
The Shape of Jazz to Come - Ornette Coleman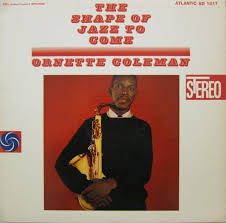 Number 3 for 1959. Number 235 overall.
The lack of a piano on this album is an interesting choice, one I don't completely enjoy, as I really like the use of piano in jazz. The saxophone is the star of the show here of course, with its discordant wailing melodies at the forefront of each track. The empty atmosphere on Peace with some instruments fading in and out throughout the track is really interesting and makes it a stand out. I do like this album a lot but it just tends to feel a bit samey, so I don't love it as much as the first two 1959 albums.
My Rating: 8/10
RYM Rating: 4.00 from 7,142 ratings.
Genre: Avant-Garde Jazz, (Free Jazz)
And that's the end of part 3, I've go a new favourite album of the series in Pithecanthropus Erectus and I enjoyed the majority of these albums a whole lot. I'm excited to listen to more! Next time it will be the top 3 of 1960-1964 and after that it will be the start of the real top 10! Thanks for reading!