Voices with the Power to Move
Today we'll be looking at two distinctly different acts, both fronted by powerful, evocative female singers, each with their own, unique appeal.
Nao
Neo Jessica Joshua is a singer-songwriter that hails from East London. Getting into music at an early age, by writing her own songs, led to her first job at the tender age of 16, teaching her peers and other children choir arrangements. After school she studied jazz at the Guildhall School of Music & Drama, which got her the skills necessary to become a backup singer for Kwabs (who we've featured before) and Jarvis Cocker, which really shows her versatility.
Her first track as a solo artist, So Good, got released in 2014, which was a very big step in her career as the track gained much more traction than she initially thought it would.
So Good
Nao seems to be very much without an ego, and she describes her thoughts on becoming a lead vocalist:
"I thought being an artist was reserved for people that were, like, super special or super beautiful, and happened to have a nice voice, and I kind of felt like i didn't really have any of those things."
Oh we disagree Nao!
She may have one of the most interesting, and buzzed about voices of our time.
She describes her music as "Wonky Funk". Deeply influenced by Aretha Franklin, she loves to let her voice sing out freely and openly, but the shy, introspective part of her nature can also be heard quite clearly in the "smallness" - for want of a better word - of some of the tones she produces.
As a music producer myself, I have listened intensively to her work and have sat trying to recreate some of the synth sounds she uses in her production. Synthetic and raw at the same time, with sounds that are unique, I haven't been able to come even close to capturing the essence of what she does. There's something so uncontrived about her sound. Production comes as natural to her as singing it seems.
Just listen to the production on this tune:
Bad Blood
Here's a sample of some of the lyrics from Bad Blood.
You're a holiday
A glass of ocean slipping down my throat
And landed on my hopes, I'm dreaming
Off the maps no hidden grids, I'm fleeing
I worship you like holy days
Lying on my back, seeing clouds and rays
Drinking lime and bitter from my lemonade
White horses, maritime won't do
The lyrics are so wide open conceptually that I couldn't place a specific character that they could have been written about, but then I stumbled upon this video with her explaining it. I also think its just wonderful listening to her talk and sing roughly in front of the camera. She's an easy artist to fall in love with. Not just her music, but her character and her personality.
Her breakout album, "For All We Know", released under her very own "Little Tokyo Records", to my mind, has not a single "filler" song on it. I've thoroughly enjoyed listening to every track and will continue to do so for some time to come.
Here's another great track that perfectly captures and elaborates on the way she describes her music: Wonky Funk.
Girlfriend
---
Discography
So Good [EP] - October 2014
15 February [EP] - May 2015
For All We Know [Full Album] - July 2016
For All We Know - The Remixes [EP] - February 2017
Go ahead and look up her music on your favourite streaming service, or if you prefer:
https://soundcloud.com/thisnao
PEACE!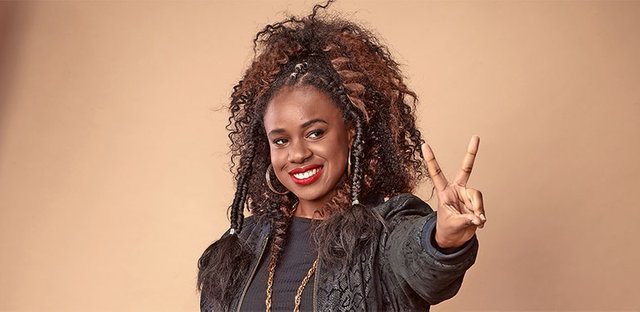 source:
---
Up next we have a Belgian Indie-Pop sensation. A group that seem to command an almost mystical aloofness. Immersed in their art, they may be an acquired taste for some, but there can be no doubting their commitment to what they do, or their proficiency at executing their style.
SX
They hail from Kortrijk, Belgium, and formed the group in 2009, which consists of Stef Callebaut, Benjamin Desmet and Jeroen Termote. Their "Black Video" went viral on social media and brought them to the attention of the world, which lead to their being discovered by Studio Brussel, a Dutch-speaking radio station, which began featuring them daily.
Black Video
Lets be honest. SX are Weird. The kind of weird that you spell with a capital "W". But they're the kind of weird that you can appreciate and respect as they challenge the norm and aren't afraid to be the weird kids that the other kids look at funny. Its so important for artists like this to exist. Artists who seem to be lacking in fear, who just express.
In an interview with Kaltblut magazine they name Michael Jackson, Nietzsche, and Picasso as some of their major influences. I mean...how cool and off-the-wall can you get?!
Lets check out the first song that brought them to my attention. "Hurts" is a powerful track with lyrics as avant garde as most of their other tracks, but as much as the lyrics leave you wondering as to their meaning, the very first note leaves you enthralled.
I don't think it hurts
I have been here so long
I have to think it hurts
Who is gonna tell
Did it hurt
Did it hurt to reap on
Can you bring me high
In nature's upper three
Now will you leading me
A scent of force around
No singularity
Body is warmer
Did it hurt
Did it hurt to reap on
Can you bring me high
In nature's upper three
Who you are to me
Where we are
Hurts
As always I think its important to check out what an artist does with their live performance and comparing it to their recorded product. Not that I believe that they have to be identical, but I do think that acts that don't translate live are disappointing. Well, fear not reader. SX does not disappoint live in the slightest. They have got the live electronic performance down pat, failing to even neglect riding up extra large reverbs on tail-ends of vocal phrases.
Hurts - Live
Stephanie's voice painfully implores throughout their recorded material. She seems to connect with the music on a spiritual level as their drums drive a pattern that pulses to a rhythm which slows the passage of time, each strike bringing you back to the present, while the negative space suspends you. The result is this beautiful juxtaposition of weightless stillness, and intense motion. Every note just drips with intension.
When it comes to blending the visual arts and music, SX really take the fore, and one look at the art direction of their music videos makes this apparent. Another example of this passion for art outside of the world of music, is their collaboration with fashion designer, Dries Van Noten , for his winter 2015-2016 collection.
But check out some of the styling in these videos.
Shimona
The next video must be one of the most perfectly executed one-shot videos I've ever seen. Its so simple. Yet it is that very simplicity that allows you to appreciate how gorgeous the relationship between the song and the video is. I challenge you not to be absolutely hypnotised.
Mercury
https://www.youtube.com/watch?time_continue=116&v=6WErDmUsx7A
The album artwork for their debut album, Arche, had some stunning photos taken for it. The photographer has done a great story on how the process of the actual shoot went down and I highly recommend giving it a read (not steemit, but what can you do?) - https://blog.vonwong.com/band-shoot-of-an-epic-sunrise-in-a-swimming-pool/
---
Discography
They haven't released all that much, but here it is anyways:
Albums
Arche 2012
Alphabet 2016
Singles
Black Video 2011
Gold - 2012
Graffiti 2013
The Future 2013
Hurts 2016
Shimona 2016
Mercury 2016
Comfort 2016
Thanks for reading. Why don't you drop a comment with an artist that you love, as we'd love to feature somebody from one of our readers.
Authored by: @heypapalegend
Click on the coin to join our Discord Chat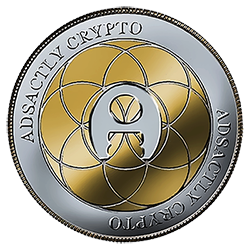 ---
Vote @adsactly-witness for Steem witness!
Witness proposal is here:



Go To Steem Witness Page
In the bottom of the page type: adsactly-witness and press vote.



Use small letters and no "@" sign. Or, click here to vote directly!
Thank you!

---