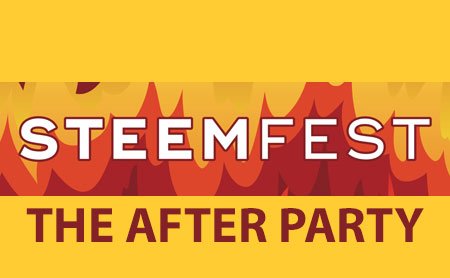 SteemFest3 is over, but it need not end there.

Come along to the show on Thursday and hear what went down from those that went there.

I have a whole bunch of the lucky folk who made it to SteemFest coming on the show to tell us all about it.

Hear their stories, relive the best moments, pick up the good vibes and be inspired.

Now that SteemFest is over it is back to work, nose to the grindstone, giving it 110% to make steem great.

Among those coming on the show will be @steemcommunity witness @abh12345 from Majorca, DTubing guitarist @camuel from Scotland, super Helpienaut witness @meno from the USA, Promo-Steemer @redrica from London, Mr Oracle-D @starkerz from England and fellow Brit and guitar picker @steevc.

If any other SF3 attendees would like to come on the show they would be most welcome.

I'll be asking the guests questions like 'Who did you most enjoy meeting at SteemFest', 'What one thing inspired you the most?', 'What has SteemFest fired you up to do next on steem?'...

If you have any questions you would like to ask please do bring them along to the show.

---
---
The 60 Second Quiz


Has anyone been missing the 60 Second Quiz?
I used to do it every week on my shows way back when I first started almost a year ago now.
I think it is time for a revival.
Back in the good old Steem High days the prizes were my more useful $2.50 upvotes - these days the winners will have to settle for the rather more mundane SBDs...
To give it an added twist the questions will be themed and what better theme to start with than SteemFest !
Join in the fun, in the MSP Waves Discord chat, and win some cash prizes.
---
---
My DSound Picks of the Week

Mingled in with the discussion this week I will be playing a number of my top picks from DSound including...
---
---
Support from DSound and Witness @prc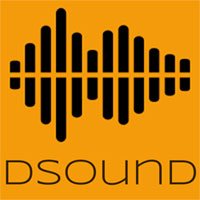 Pedro of DSound very kindly supports my radio shows. His generous upvote for the show posts allows me to dedicate many hours each week researching and producing the shows.
In case you didn't know Pedro runs the @prc witness.
If you have any spare witness votes please do consider giving a vote to @prc to show gratitude for his support for this listings service.
You can read his latest witness update here...
Look out for the exciting new beta version of DSound announced at SteemFest 3.
---
---
In case anyone missed last week's Randow Radio show the recording is available...
---
---
My regular weekly radio show airs on MSP Waves Radio on Thursdays from 8pm to 11pm UTC.
If you need to convert UTC time to your local time visit World Time Buddy
You will be able to listen through the PAL Discord server, via mspwaves.com, Vimm.TV or on Twitch at twitch.tv/mspwaves.
---
---
MORE OF MY POSTS...
---
---
| | |
| --- | --- |
| These weekly listings are supported by DSound | |
---
---