6 Most Mind-Blowing Movies I've ever seen
(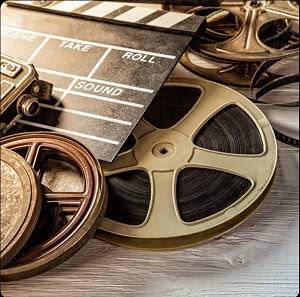 )
Image source
It is very easy to watch movies nowadays that even if you're on a tight budget, you still can't miss out on your favorite movie franchises' new releases. Despite efforts from authorities and film production companies, movie piracy is still very rampant especially online.
I'm one of millions of Filipinos who love movies. I enjoy it more when I watch it on the big screen in movie theaters along with other moviegoers. It is a very relaxing treat for me and it helps me relieve my self from stress at work(a customer service job can be very stressful at times). A great movie experience doesn't only remove stress but it also gives inspiration, motivation and education.
Today, I'd like to share with you 6 movies I've seen on the big screen that left an indelible mark on me due to a variety of reasons. Not all these movies were critically acclaimed but all of them achieved commercial success at the time of their release.
Spoiler Alert! This list reveals major movie plot details
6.) King Kong (December, 2005)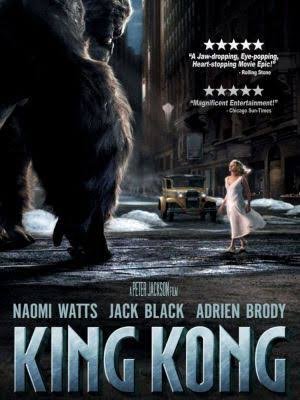 Image source
You never forget your first time. I was 17 years old and along with some friends, I got to watch a movie on the big screen for the first time. I know, I was too old to experience watching my very first movie in a movie theater but I didn't really mind that because I was overwhelmed with excitement and joy at the time. We watched the movie in Gaisano Mactan for the price of just fifty pesos.
Upon entering the theater, I got a bit scared because of how dark the whole place was. When the movie started, I was more amazed at the giant screen than the giant ape, which was what the movie's all about.
King Kong is a remake of the 1933 classic which is about the adventure of a film crew who embarked on a trip to Skull Island, where they eventually met unusually scary animal creatures, the scariest of which was the giant ape who abducted their female lead star. Some of the best scenes of the movies happened when King Kong was successfully transported from Skull Island to the big city. There, King Kong went on a rampage which culminated in a scene shot beautifully atop the empire state building.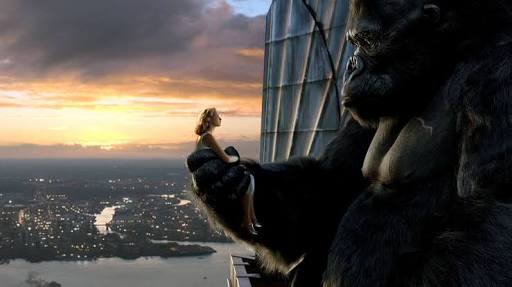 Image source
The movie's special effect was its greatest strength. It was beautiful and incredible. Something you normally expect from the same director behind the Lord of the Rings franchise.
I left the movie theater feeling satisfied and happy with the whole experience. The movie was very entertaining and the visual effects were jaw-dropping. I didn't fully understand the dialog because I wasn't familiar with foreign accents at that time and the movie was set in the 30's with many cultural references that were lost on me. Nevertheless, the movie ride in itself is truly unforgettable.
5.) Pirates of the Caribbean:Dead Man's Chest (July, 2006)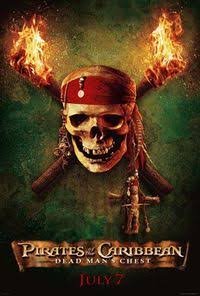 Image source
This is probably one of the funniest movies I've ever seen. I got to watch it in SM Cinema Cebu. The ticket price at that time was 130 pesos. I was actually in the SM Bowling Center at that time to comply with our P.E. subject requirement together with all my classmates when I decided to sneak out of the bowling center to buy a movie ticket at the SM cinema which is located just very near the area.
It turned out to be a great decision as the movie was wildly entertaining. There was this particular big guy seated a few rows in front of me who laughs so loudly and his laugh is so unique and contagious that sometimes it becomes funnier than the actual joke in the movie. There are lots of slapstick comedy in this movie and they are so effective and well-executed.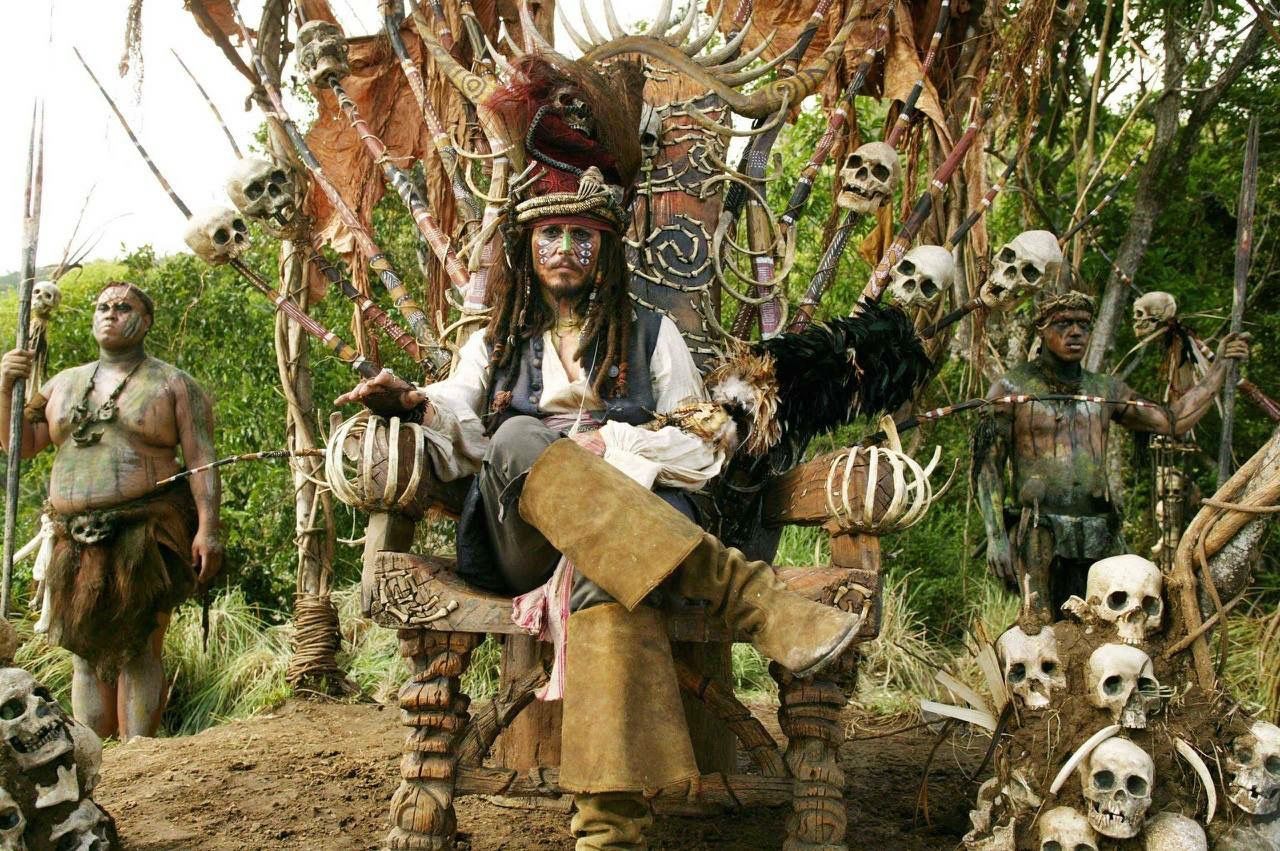 Image source
Johnny Depp's talent shines in this movie as he portrays Jack Sparrow, the swashbuckling pirate who can't stay out of trouble. Sparrow's got this huge swag and quirkiness about his character only Johnny Depp can pull off. Film critics may pan this sequel due to its failure to match the quality of the first movie, and they're probably right, but this movie, in my opinion made the franchise more valuable in the global film market.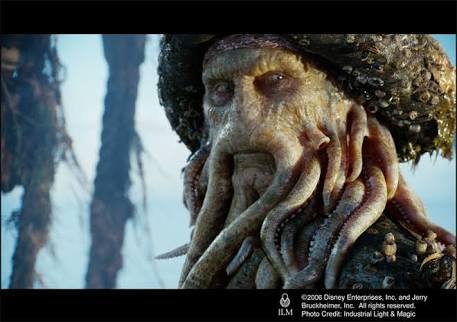 Image source
The visual effects in this movie are simply stunning. It's the epitome of a big-budget movie.
4.) How to train your Dragon (April, 2010)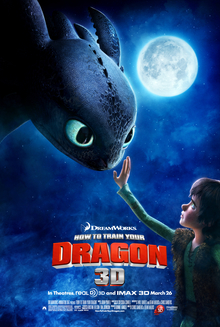 Image source
One day, after work, I went to SM cinema to check some 3D movies because it was payday and I got some extra cash and thought of spending it on an awesome 3D movie. The only option at that time was this kid-friendly movie from Dreamworks which, in my opinion, was trying its best to match Pixar's dominance in the field of film animation. Looking at the movie poster, I though to my self, "they're not beating Pixar with this goofy movie". I watched it anyway but not on 3D coz I didn't wanna waste money on a forgettable movie. I've never been more wrong about something in my life. After watching it, I felt so stupid because to this day, I still say that this movie is the best movie Dreamworks ever released. It even exceeds the quality of a lot of previous Pixar films.
I checked its rotten tomatoes rating and it was at 98%. Film critics are raving about it and I couldn't agree more with them.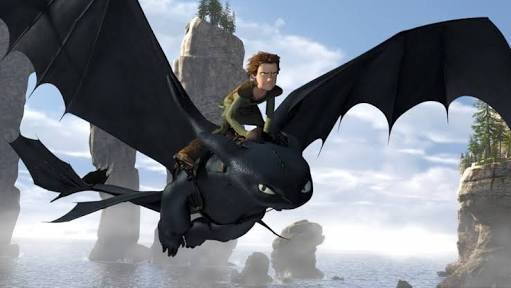 Image source
The movie is about Hiccup, a young, scrawny Viking boy who wants to be just like his father, Stoic, their clan leader. Slaying dragons is an important part of their lives because dragons are treated like pests coz they keep on stealing their livestocks. And then one day, Hiccup managed to neutralize the scariest dragon of them all, the Night Fury. When he was about to kill it, he can't get himself to do it which later on in the movie he revealed to be because "he was as afraid as I was". Hiccup went against the status quo and instead formed a genuine friendship with the Night Fury he named Toothless. This is the main conflict in the movie.
How to Train your Dragon is a movie that contains more meat in its plot than a lot of other movies Dreamworks had released. It has surprising depth and solid storyline. It was like the E.T. of the 21st century. The animation was so beautiful and well-crafted and even if I didn't watch it on 3D, it was still an unforgettable visual delight.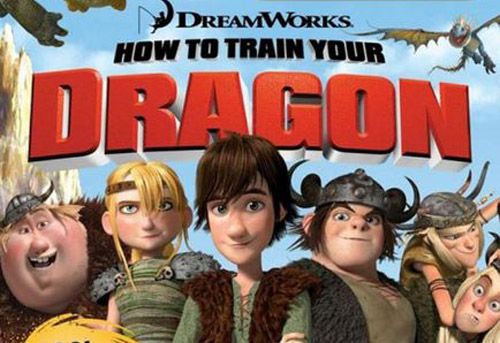 Image source
3.) Toy Story 3 ( July, 2010)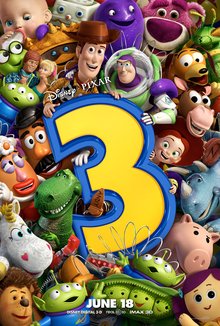 Image source
This is another movie I didn't watch in 3D. A week before its release, SM cinema Cebu released Toy Story 1&2 in a movie package for one price. I watched it since I have never seen these 2 previous movies before so I can be ready for the 3rd one since many people online were hyping it up.
Toy Story 3 was a bit misleading. You look at the bright-colored animation and the funny characters on the poster and on the trailer and you would think it is a family-friendly, adorable and lighthearted movie. Actually, it's not. But maybe a little bit. The movie has one of the most emotional endings in a movie ever. It was devastating. Maybe I'm just exaggerating but that final scene felt to me like a betrayal to all the wonderful and happy scenes that happened before which were building up to that moment. There's a reason why Pixar rules the game. They make a children's movie become an adult's favorite. They don't care how long it will take them to finish their films as long as they come up with the best possible output. After all, this sequel is an eleven-year effort. Quality film animation does take time.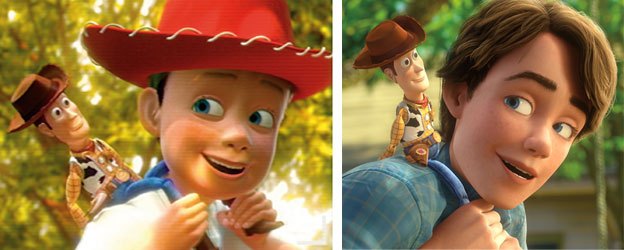 Image source
2.) Harry Potter and the Half-Blood Prince (August, 2009)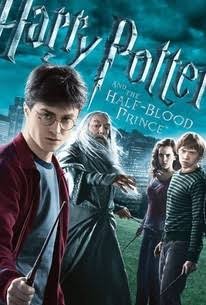 Image source
When I watched this movie, I have never seen a single Harry Potter movie before. But you don't really need to see the films for you to know what it is all about. It's popularity was reaching historical levels; from the award-winning books to the box office hit movies. Harry Potter was inescapable. They're everywhere. You hear the words Hogwarts, Hedwig or Hagrid and you already know it relates to Harry Potter even if you don't know what the word means. They even have the word muggle added to the dictionary.
I didn't know back then that this is the 6th film in the franchise. To be honest, when I was watching it, I can't understand the things they're saying. The British accent is difficult to understand especially for Filipinos. I was really struggling to keep up with the story. Despite that, it didn't stop me from showing appreciation for the whole film after watching it. The feeling of loss, desperation and betrayal broke all communication barriers as the film elicited all those emotions effortlessly from the audience with its powerful acting performance and beautiful cinematography.
The climactic scene in this movie is the most shocking thing I've ever seen in a movie. I was glad I didn't get to watch the previous Harry Potter movies or I would've been spoiled. Dumbledore has been a stable figure in the series. He's been the most comforting character in the story. With him there, we all felt like Harry will be safe despite all the dangers his presence seems to invite. Dumbledore is the only person Voldemort ever feared.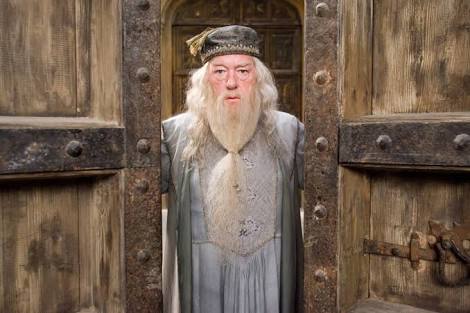 Image source
For Dumbledore to be betrayed like he was in this movie is revolting. It reminded me never to trust Alan Rickman, no matter what movie he's in. Although, for those who have seen the finale, you know how that betrayal was beneficial to Harry.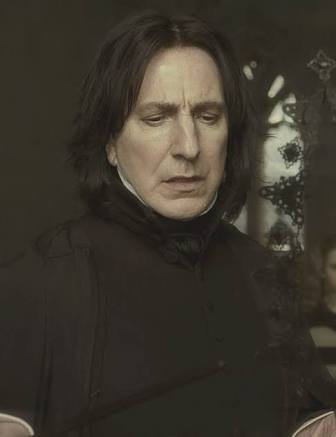 Image source
The movie perfectly sets up the final chapter. The great pillar of the wizarding community has been eliminated and the ensuing chaos is what the next movie will be putting on full display. The loss was perfectly captured by the final scene with the lamenting phoenix.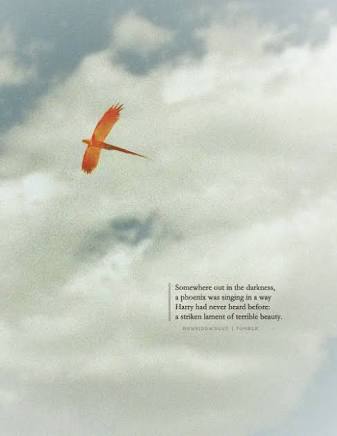 Image source
1.) Avatar (December, 2009)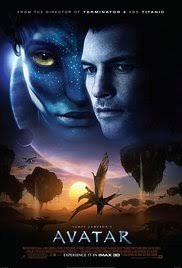 Image source
Avatar is simply the best 3D movie ever. It was released at the time when 3D technology was slowly revolutionizing the film industry. Many films have been released before it that has employed 3D technology but none of them did it better than Avatar. Not even the films today. The James Cameron-directed film is ahead of its time. It was a visual spectacle unlike any other.
It is about an ex-Marine who has a twin brother who helped in the creation of avatars as part of the expedition to Pandora with the mission to mine a rare and very expensive stone called unobtainium. His brother was a scientist who died and he was tasked to replace his brother to drive his avatar so it doesn't go to waste.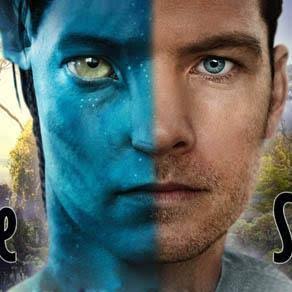 Image source
When I check discussions online, I always read a lot of people comparing the movie to Fern Gully or Pocahontas and complaining about lack of originality. I haven't seen either movies so I wasn't bothered by the criticism. For me, this movie remains to be one of the greatest films of all time.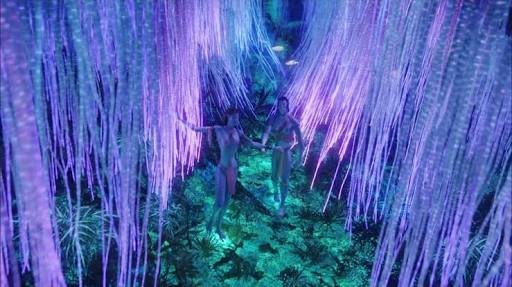 Image source
We all have different preferences when it comes to movies because I think it's all subjective. In the end, we still continue to watch them because they mirror life in all angles and they allow us to see things in different perspectives.