The Ready Player One movie trailer was released earlier this week... and it made me nervous.
I have ADHD and a touch of OCD. As such, it is very difficult for me to... squirrel!!! Wait what was I saying? Oh my ADHD leads me to become bored very easily while my OCD means I have a very tough time leaving something unfinished. For example, I have never written half of a post and returned later to finish it. I must complete them all in one sitting. I'm pretty crazy.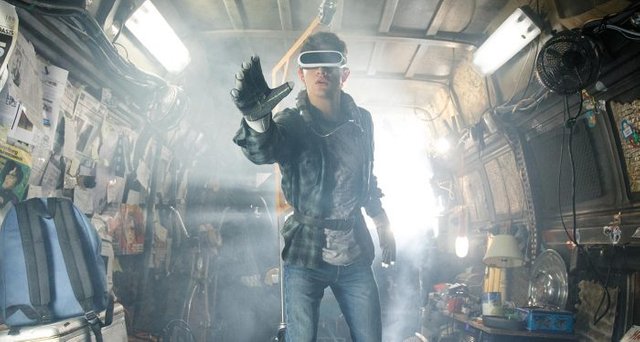 Will this movie be exciting enough to keep my attention like the novel did?
The same is true of novels. If I don't finish a book in three days, I will never finish it. Even three days is a stretch.
One day in the late summer of 2011, my wife approached me with a book and said, "I just read this. I think you will like it."
I read that book three times in three days. It was the first time I had ever had the focus to read anything, aside from Timmothy Zahn's Star Wars novels, more than once (and I waited a few years in between those readings).
The book my wife very wisely chose for me was Ernest Cline's Ready Player One.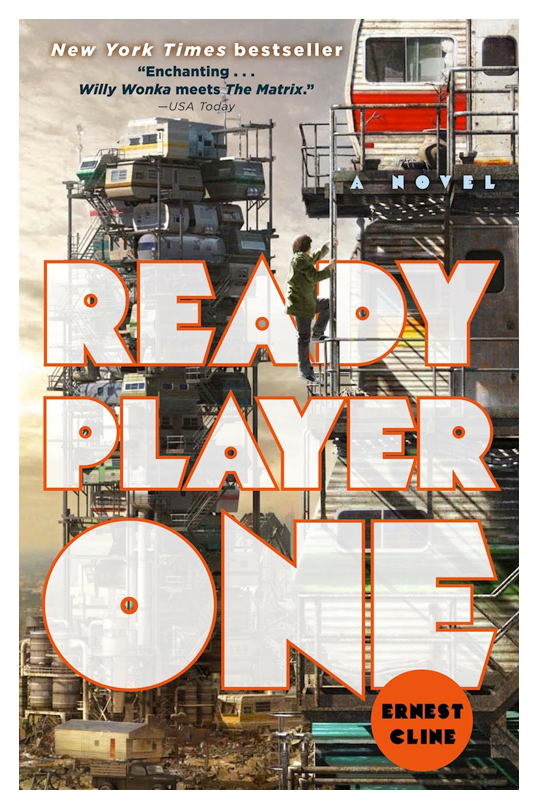 It was the first time in my life that I truly thought, "Oh my gosh. That author is psychic. He looked in my head (and heart) and wrote a book specifically for me."
When I was done with the book the first time, even though I had no idea who Earnest Cline was, I immediately said, "That dude is the exact same age as me. I know it." I was right. The references in it were too perfect. Only someone born in the very early 70s would truly understand every reference. I have had some friends that have said that they understood every reference. However, that was due to their older brothers telling them about some of them when they were young. They didn't actually play Adventure on Atari 2600 for 12 hours on Christmas day... but I did. They didn't see War Games or Blade Runner in the theater... but I did. They didn't connect a coat hanger to the UHF antenna on their black and white tv to watch Ultraman... but I did. They didn't "borrow" their stepfather's credit card to order Zork over the phone and then wait 2 weeks for it to be delivered... but I did.
I could play this game all day.
Cline and I could have been brothers. Sometimes I think maybe we actually were living in the same room in the 1980s but one of the baseball Furies knocked us out, gave us amnesia and C.H.U.D.S. dragged my brother Earnest away.
If the group of fiends I had when I was 15 sat down to write a novel together... it would have been Ready Player One.
To me, it was perfect.
So earlier this summer, I gave it to my 12 year old son Timmy to read. Before I did, I warned him that there would be some "F" words. (He gets pretty upset about those.) But I assured him that it was ok. I trusted that he could tell the difference between the book and reality. I knew he would not repeat them (at least in front of his parents).
As he read it, he continuously asked me to explain the references in the book.
This book had inspired my son to want to take a stroll through my childhood with me.
I was in Iowa heaven!
Sharing Ready Player One with my son actually made me love it even more.
But make no mistake, that book is MINE. My son was just a tourist taking a stroll through MY Tough Turf. He would have needed a Megaorce to try and make me give it up. But if he thought he could, then he clearly was drinking some Strange Brew. If anyone tried to take it away from me, I would go Berzerk and throw my Glaive at them so fast it would make them scream "get to the chopper!"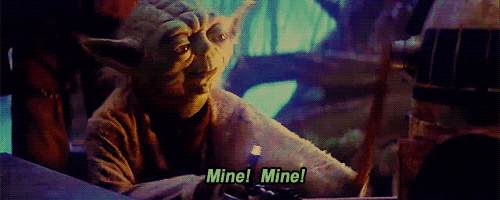 No one can take away MY book.
Except for maybe Steven Spielberg.
Spielberg is directing the movie adaptation of Ready Player One set to be released in March 2018.
This week, the first trailer was released.
It was not good.
There was something about it that made it seem like he had turned this novel intended for 40 year olds into a movie intended for twelve year olds. As soon as I saw the main character enter his "lair" I immediately thought, "Oh Shit. That reminds me of Batteries not Included" (Spielberg's 1987 lesser known children's movie about mechanical aliens helping to save a building from being torn down by evil land developers... I'm not kidding).
It did not look "adult" enough. Perhaps my greatest fear is that Spielberg will do for Ready Player One what he did 16 years ago to A.I.
A.I. was a movie that Stanley Kubrick had attempted to make for many years. His vision of it was very dark and serious. After Kubrick died, Spielberg finished what Kubrick had attempted to start many years earlier. Unfortunately, Spielberg turned it into a vapid retelling of Pinocchio. (Please see @liberosist comment below for a different take).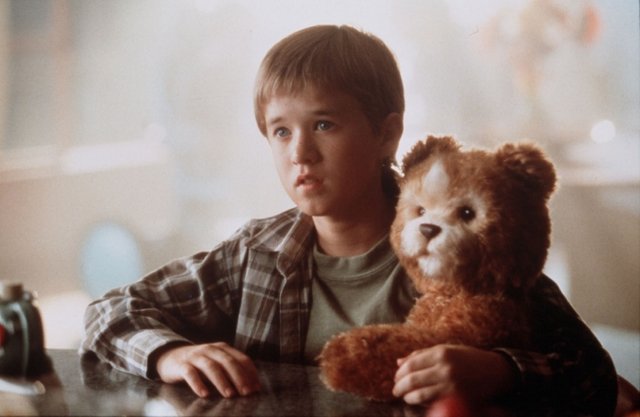 I'm going to go out on a limb and say that this is not what Stanley Kubrick had in mind. *
I get that Ready Player One is meant to be fun.... but it is supposed to be fun for 40 year old geeks. If their children want to come for the ride as passengers that is fine. But they should not be the target demographic. I am not expecting an exact replicant of the novel. I always anticipated the need to remove the "F" words in order to make sure it does not get stuck with an "R" rating. But I never thought it would degenerate into The Goonies.
Hopefully the next trailer will restore my faith that the movie will remain true to the spirt of the novel.
After all, I was all set to ditch school in March of 2018 to go to Chez Quis, then a Cubs game, then the Art Institute, then sing in a parade, and top it off by seeing Ready Player One.
Nobody, including Ed Rooney or Steven Spielberg, better try to spoil that day.
*According to @liberosist I may be a little too far out on that limb. Please see his comment below.