Fashion on Film: Marie Antoinette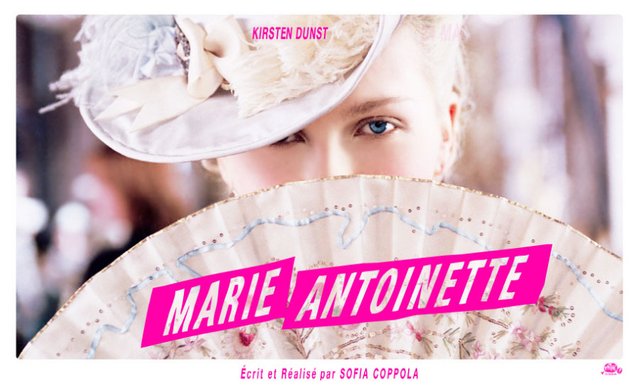 The beautiful thing about film is that it requires a collection of visionaries to collaborate on one project. With multiple artists telling the same story, via different mediums, the message rings all the clearer and pulses through the entire film. There's no chance of the emotion being misunderstood when we are experiencing a film with almost all of our senses as well as our hearts and souls. Film is a message powerhouse because of the many talents working together through writing, performance, cinematography, lighting, music, or wardrobe.
Costume designers use wardrobe to construct the identity of characters because clothes are an expression. Whether that expression is simply of mood or something deeper is up to the designer...but perhaps no wardrobe displays this as beautifully as Milena Canonero's costumes in Marie Antoinette.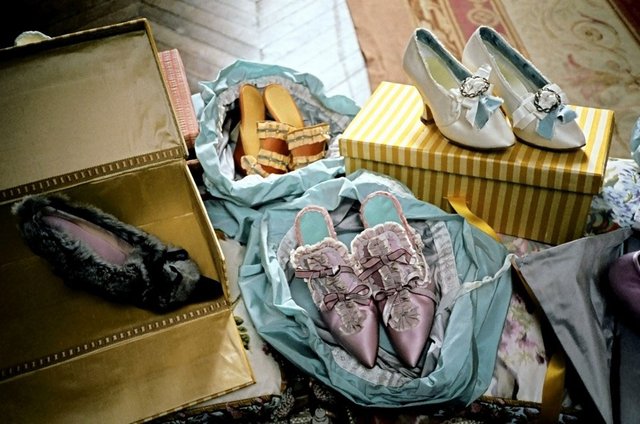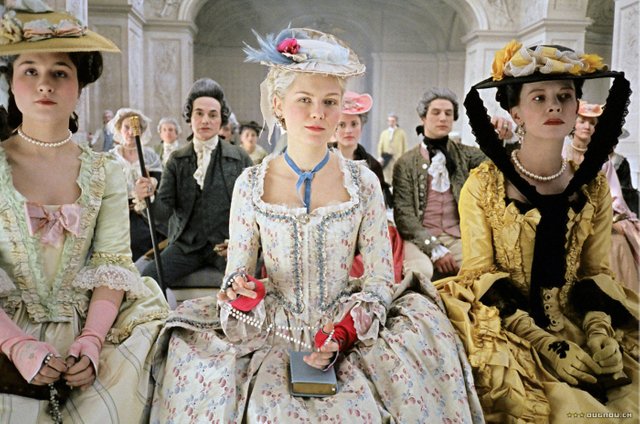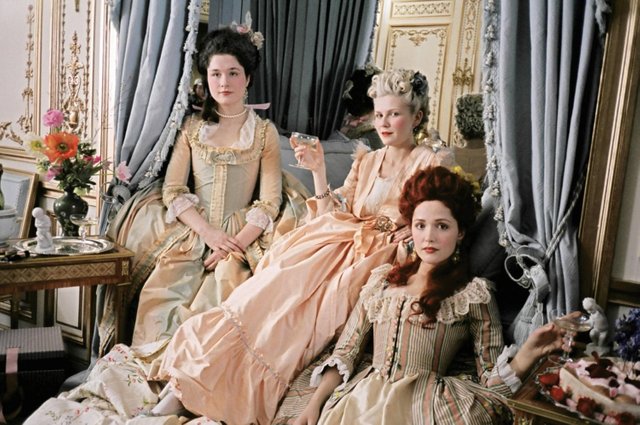 The film opens around the time Marie Antoinette was pledged to marry Louis-Auguste and briefly touches on the preparation for her marriage. Marie was quickly thrust into the world of obligation when she took the French throne with her husband to solidify a fragile alliance between Austria and France. This transition from Austrian girl to French Dauphine is expertly portrayed by Marie's nearly violent disrobing and changing into her new attire. She is robbed of her prior identity and emerges, instead, as a French queen.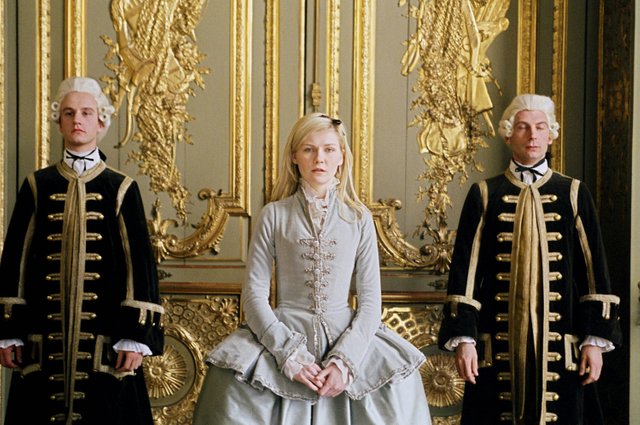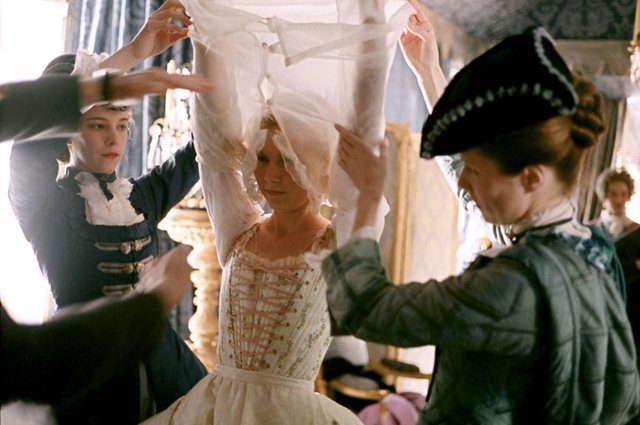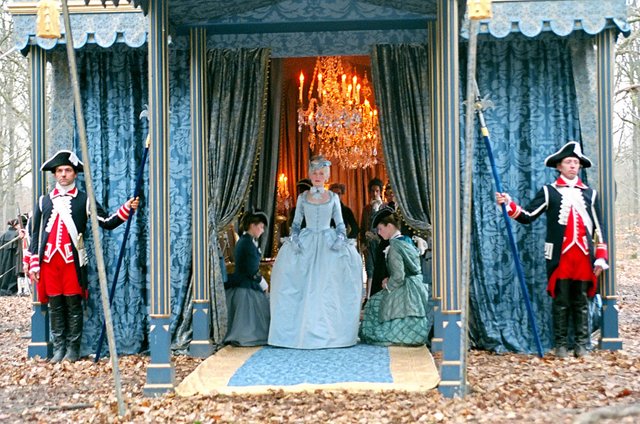 As Marie finds her place in court her infamous frivolity begins to take center stage. Brighter colors, bigger wigs, and custom Manolo Blahnik shoes are just as decorated as the desserts she indulges in. Another courtier describes her with, "I think she's delightful. She looks like a piece of cake." In Marie's gratuitous indulgence is where we see Canonero take the most artistic liberty… but nothing too far from factual. Even Marie's dusty pink hair harks back to women dusting their wigs in pink powder while still embracing modern rococo punk and pop culture trends.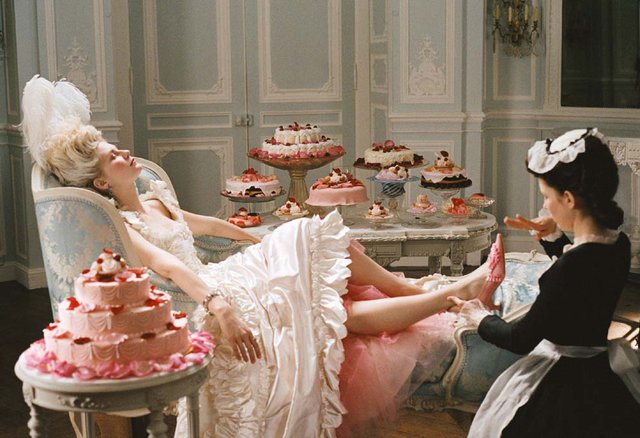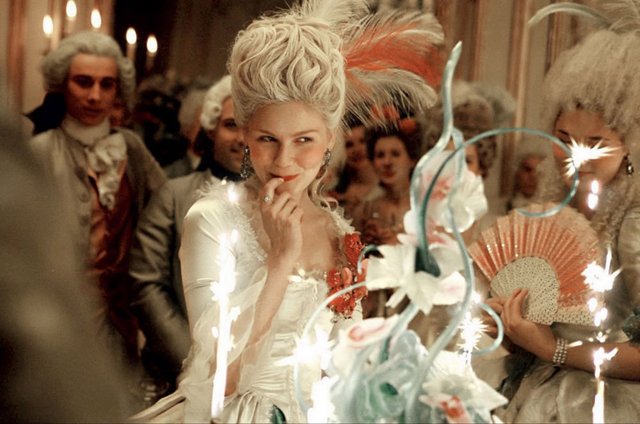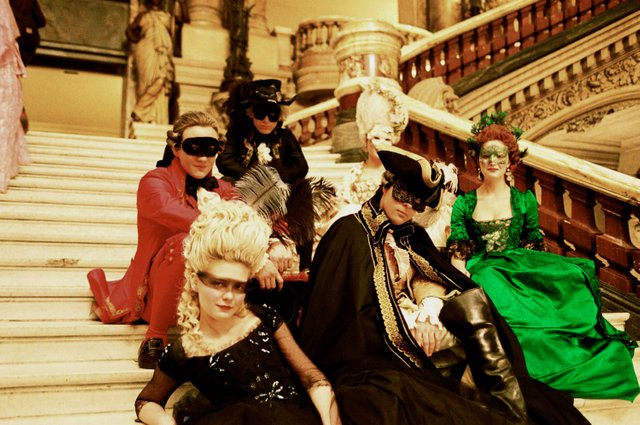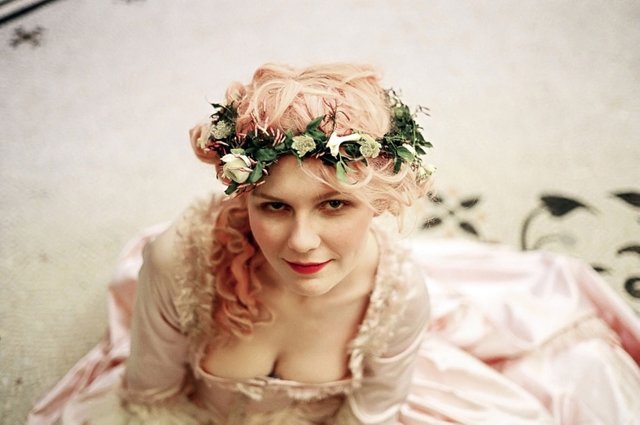 As responsibility and duty begin to seep into her life all the more, Marie's dresses suddenly mimic the walls and textiles of Versailles. She blends into her landscape...almost to the point of disappearing and losing herself within the identity of the palace.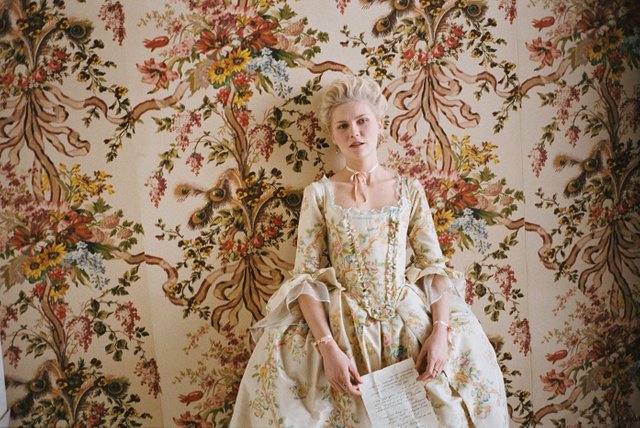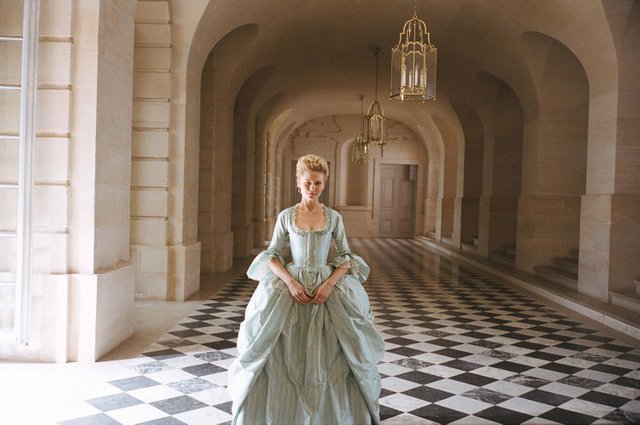 With her primary queenly duty being that of conceiving an heir to the throne, Marie is burdened by this obligation. When the time comes and she has finally met the expectation we see a visual sigh of relief in both her character and costume. Trading rigid structure for free flowing white dresses perfect for wandering the gardens or time away at The Petit Trianon and The Queen's Hamlet.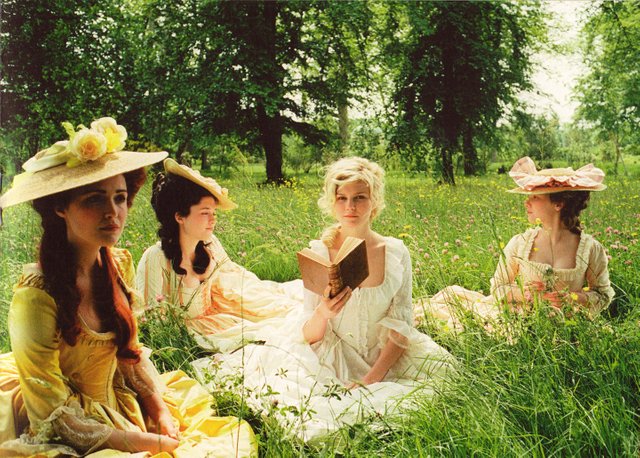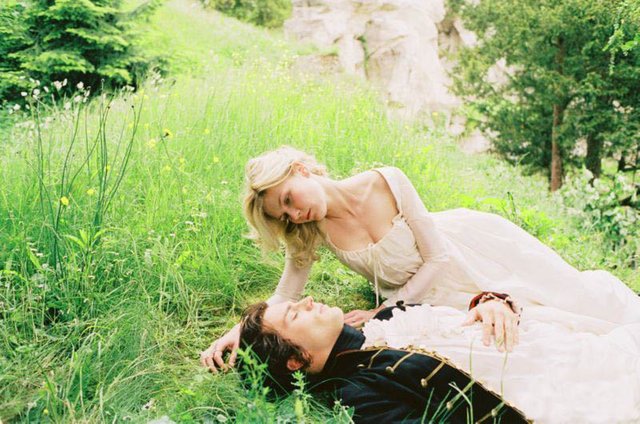 As the revolution grows in intensity, and Marie mourns the loss of her son, she switches from her airy, motherly dresses back into the more formal gowns in muted somber colors and heavy materials. The unrest is evident in every aspect of her appearance.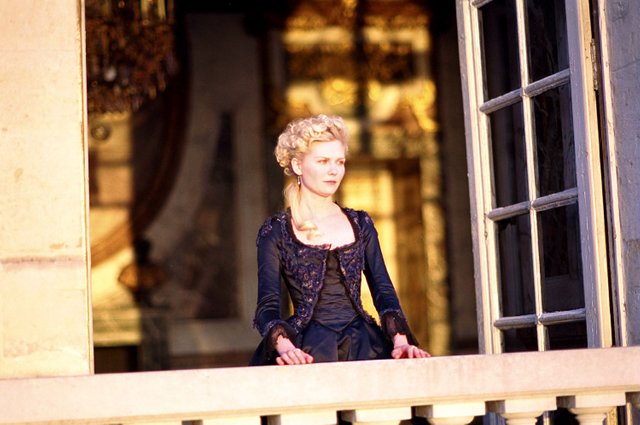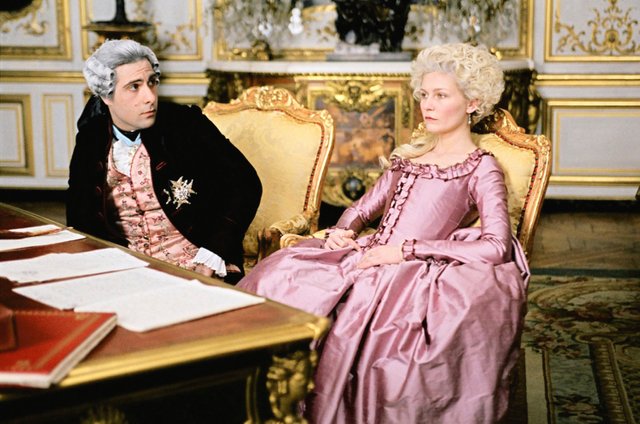 When these emotive colors and textures are used in a medium that is primarily visual (film) they emphasize emotion and help the story progress. Through expert costuming, with a healthy mix of historical accuracy and artistic liberty, Milena Canonero was able to tell the entire story of Marie Antoinette through costumes alone.
While you're here, check out our website where these blogs are posted first! You can also subscribe to our newsletter to get notified each time a new blog is posted, as well as access to free resources downloads like sound effects, stock footage, and graphics.
Fair use notice: This blog may make use of copyrighted material the use of which has not always been specifically authorized by the copyright owner. This constitutes a "fair use" of any such copyrighted material as provided for in section 107 of the US copyright law. In accordance with title 17 U.S.C. section 107, the material on this blog is offered publicly and without profit to the public users of the internet for comment and nonprofit educational and informational purposes. Copyright disclaimer under section 107 of the Copyright Act 1976, allowance is made for "fair use" for purposes such as criticism, comment, news reporting, teaching, scholarship, and research. Fair use is a use permitted. No copyright(s) is/are claimed. The content is posted for criticism, study, research, and educational purposes.