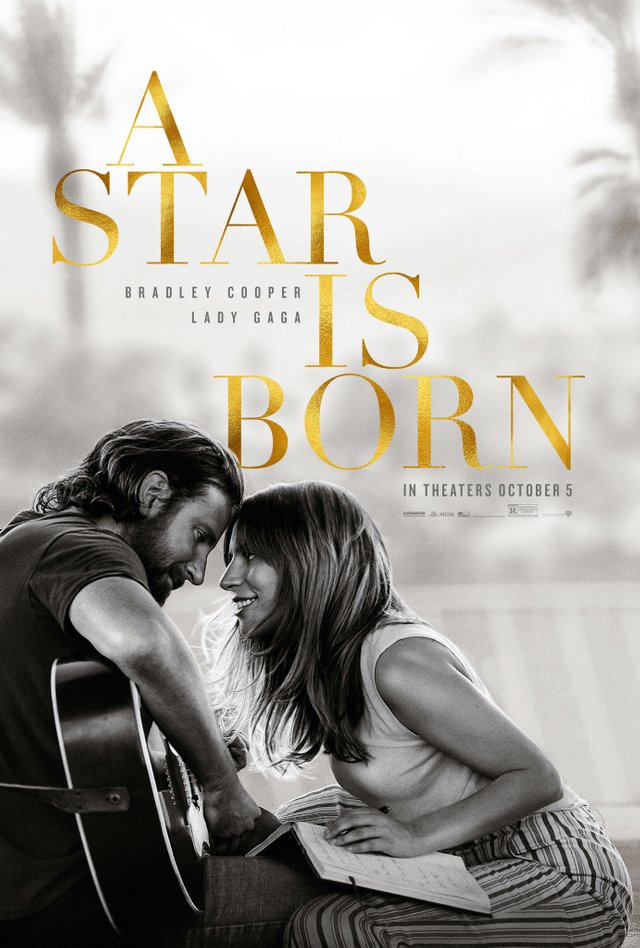 Spoiler Free!!!!!!!!!!
Is A Star is Born worth paying your hard earned money to see in the theater? I would have to say yes. This movie follows an almost washed up star's efforts to keep it together and help a new talent he discovers succeed. It stars Bradley Cooper and Lady Gaga. I've seen a lot of reviews claiming that Lady Gaga is a horrible actor but honestly I just didn't see it. While not amazing, she does an admirable job in this movie and doesn't drag it down. Her character Ally is believable and I wouldn't avoid a movie just because one of the actors doesn't give a perfect performance. Bradley Cooper does a great job, I'd be very surprised if he doesn't at least get nominated for an Oscar for this performance. He plays a star at the end of his career, Jackson Maine, who is about one drink away from liver failure and struggling to make it through the day. He has some other problems that I won't go into for spoiler reasons but just suffice it to say that Bradley Cooper did not have an easy job here but still pulled it off.
 While spend most of the movie following Cooper's Jackson Maine, I'd be remiss not to mention the great supporting performances in this movie. Sam Elliot plays Jackson's brother Bobby and does a great job. Sam Elliot is a great actor and you really don't see him in much anymore. Andrew Dice Clay steals the scenes he's in as Ally's father Lorenzo. The actors who played his chauffeur friends also were entertaining. Dave Chappelle makes a small appearance and works well in the role. Overall I would say the movie had many performances worth seeing and again, I don't know what criteria people are trying to judge lady Gaga's acting by, but I thought her performance was fine. I also saw a few reviews that claimed Bradley Cooper's character was not believable because he was too handsome, and honestly I think that is just a disservice to his great performance here.
 This movie is a rarity in modern Hollywood, it establishes a genuine connection with the audience and you actually care what happens to the characters, it's not just explosions and superheros, which is especially surprising considering this is the fourth time this movie has been remade. While this version is a significant departure from the others it still keeps many of the same beats. I should also mention that this movie was the first ever remake, with the original 1937 film being remade with Judy Garland in 1954, then again in 1976 with Barbra Streisand. I didn't know any of this going in to the 2018 version, I just thought it was interesting.
 Finally let's talk about one of the most important things in a music movie, the music. Both Cooper and Gaga have great voices and the songs recorded for the movie were pretty good. A few that were memorable to me included "Maybe It's Time" by Bradley Cooper and the duet "Shallow". I guess you could describe it as a sort of blues rock, it fit the movie well and the people singing clearly have talent.
 You should go see this movie, it's worth it, but be warned it could be painful for you and it is not for kids.