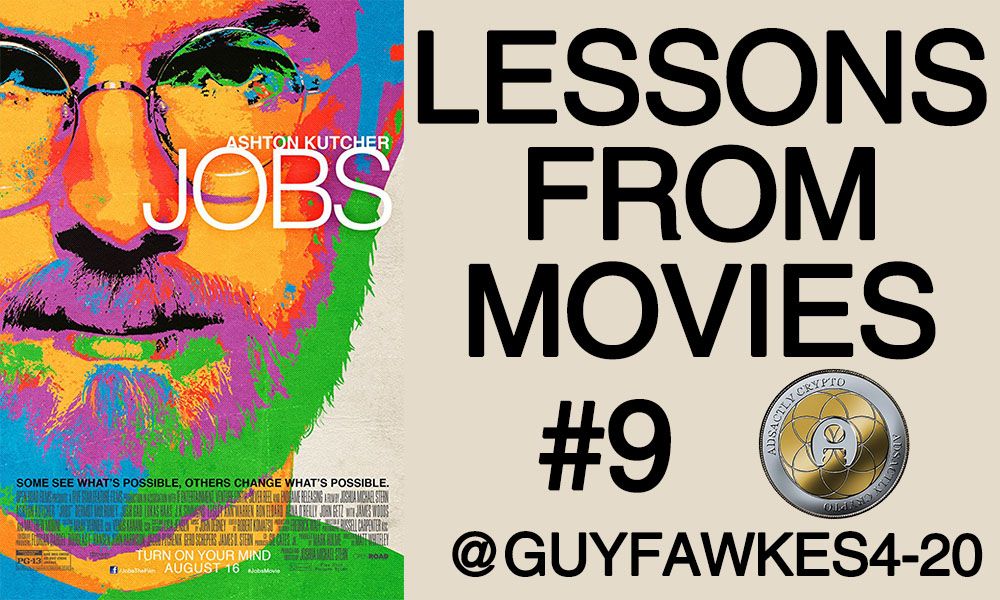 Jobs
I think it's about time to write about this movie since Steve Jobs is one of the most inspiring characters of the last century.
This movie barely scratches the surface of Steve's life; if you find him an interesting character, I urge you to read his biography written by Walter Isaacson because you will learn many things from it. Some of the parts I'm going to talk about in here you won't find in the movie, but they are included in the biography. Also, I advise you to watch the film before reading this because I'm going to drop a couple of spoilers in this post.
Disclaimer: I have to note that these are my opinions, that I took from the movie, but I advise you to watch it yourself, maybe you will feel differently or pick up on something I missed.
Education
When Steve was adopted, his biological parents only had one wish, that his new family would get him into college and despite the fact that they were a middle-class family that couldn't afford that, they saved up money to make it possible for Steve to study. But, he soon realized that for him, considering his vision, it was just a waste of money and time because he could attend classes even if he dropped out of college.
Nowadays, education, at least in the States, has become so expensive that very few can afford it and many of the bright kids that graduate have massive loans, just in order to attain a diploma. But you actually don't need a degree to be an expert at something anymore, and as Steve said, it just offers validation, not even a job.
If you want to get good at something, you can easily learn from the alternative media, websites, you can find great mentors on YoutTube that share all of their content for free, or find one in person willing to teach you the ropes, and you can always read books for inspiration. Colleges are useful if you want to get a diploma but for learning and perfecting something, we have numerous other options that come for free and are accessible to most people.
Even at that time, Steve understood that and dropped out of college but remained on the campus to attend some classes, like calligraphy thanks to which, we now have all these fonts on our computers instead of just one boring font.
Vision
Apple was started in a garage, and it's hard to dream big if you're working in a medium like that, but despite such context, Steve was still able to create an enormous vision for his company. Since the day he and Wozniak started, Steve was always the one with vision; he realized how great the idea behind home computers was and its massive potential, so he bet big right from the beginning, trying to market it to people from the start.
He realized that in order to sell personal computers to people in that era, when only geeks were using them, he would have to make them feel very familiar. He was always thinking ahead of his time and was trying to create an interface that is as intuitive as possible. He wanted to build a perfect user interface that anyone could use intuitively even if they never used a computer before and even if nobody was sharing that vision with him, he still made it come to true.
Steve was an interesting character and even when he got fired from Apple, the company he built, he didn't retire from the business, he didn't capitulate, he started another tech company called NeXT because he still wanted to pursue his vision. Even if it took him a couple of good years to return to Apple, they eventually bought NeXT only to have Steve back.
Leadership
Steve was never a leader loved by everybody, he was somewhat cold, imposing, always able to see what was best for him and his company by detaching himself from emotions and thinking clearly. He was often perceived as being cruel, but that was only his way of being straightforward and speaking his truth because he never liked non-performers, not even when they were operating from a garage. He had to be dead honest with his friends even if that meant that their relationship would be destroyed, only for the good of the company.
One great example is when he took over the Macintosh division after he got fired up from Lisa. The division was doing a poor job, and he had to restructure everything, starting with their product and even including the team. The team was filled with non-performers, C players and although it was not an easy job he had to fire many of them from the project and replace them with top players from the company.
Lessons Learned
He was a rather feared person thanks to the fact that he was always speaking the truth regardless of the situation; he was an honest man and a model for many. A lot of the tech moguls from today's world are still trying to model Steve, but they are often missing the essential, focusing on his cold attitude that they think was the secret to his success.
Being able to have that colossal vision, to think big regardless of the context and still push towards making it come into reality every day even if the world is against you is one of the biggest lessons I learned from Steve. Also, if you could do something like that while staying true to your values, not selling yourself for a couple of bonus pennies, then, you are certainly set to win as long as you don't give up.
Steve had many flaws, but he also had a lot more qualities that anyone, regardless of their passions and values, could learn from him and apply in their life to improve it.
Make sure to tell me in the comment section what movie you would like to see featured in this series because I will check every comment.
Click on the coin to join our Discord Chat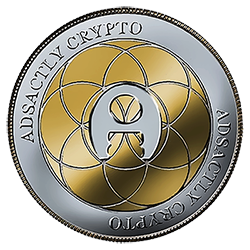 ---
Vote @adsactly-witness for Steem witness!
Witness proposal is here:



Go To Steem Witness Page
In the bottom of the page type: adsactly-witness and press vote.



Use small letters and no "@" sign. Or, click here to vote directly!
Thank you!

---