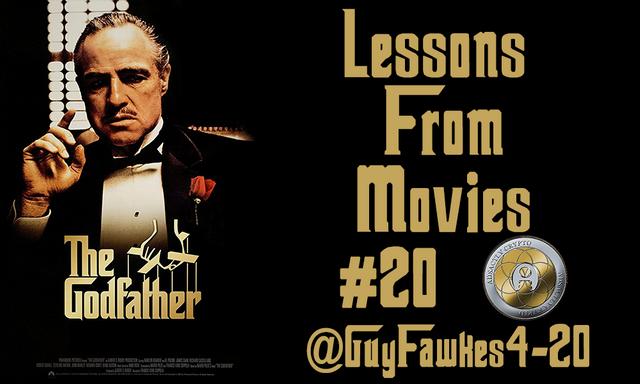 The Godfather
If you know me, or you checked out some of my other posts from this series then, you might know that I like movies about the mafia, and that is for one particular reason, their characters. When I pick a movie to write about, I don't look at the story mainly most of the times but, at the characters because those are the ones that will give out the most lessons.
And, The Godfather is no different because it has plenty of strong characters that are dropping lessons all along the entire movie. All three films from the series are spectacular but, I picked up the first one since I think that it is highly essential to the whole story and my overall favorite.
I felt like writing about a movie that's a bit special for the 20th post from this series, it is not necessarily a big milestone but, it's still a nice, round number that celebrates 20 amazing movies watched together with you.
Disclaimer: I have to note that these are my opinions, that I took from the movie, but I advise you to watch it yourself, maybe you will feel differently or pick up on something I missed.
Greed
If you watch the movie closely, greed is what made many strong men, and families from the story to crumble down in flames. But, also, the lack of greed is what allowed the Corleone Family to be so successful, and so long-lasting.
Greed might be helpful sometimes because it can motivate you to achieve a lot of material things but, it is always destructive in the long run. The issue with greed is that it takes away your long-term thinking, it doesn't allow you to visualize into the future, and it keeps you trapped, worrying about the short-term.
That is highly destructive because you might put into motion, due to greed, actions that reward you tremendously, shortly but, the same actions might result in you failing completely, and "going out of business," in the future; as it happened many times in the movie.
And, that greed is mostly thanks to the society we grew up in because, everywhere is promoted the fact that we're incomplete, and that we need more things in order to have a happy life. Everywhere you look, people are, knowingly or unknowingly trying to push materialistic values upon you, at all times.
To some extent, that desire of getting more is hardwired into our brains because people have lived in unstable circumstances for ages, and, in those times if you had "savings," resources, it meant that you were able to survive when the tribe was not able to go hunting, or when the time was not right for farming.
But, nowadays, you don't need as much as you think you do; there is no need for greed. The best way of killing that greed is to realize that even if you might feel incomplete, that even if you might have specific gaps, material things will never be able to fill them, they will never be able to substitute people, and real, authentic values.
Turn your life around
If you watch the beginning of the movie, you can easily realize that the Corleone Family is a crime organization but, by the end of the film, you can see that Michael, the new Godfather, has clear intentions of going legal with the business. Now, "The Godfather" is a series of movies, and, you can only notice Michael's wish of changing in the first movie but, you would have to watch all three to see the end result. But, as a quick spoiler, I will say that he manages to take his business into the legal world only to some extent.
But, he wants to change because he doesn't like the road he's on, he doesn't like where life is taking him but, how did he get there in the first place?
You see, there's a big debate when we're talking about a person's destiny and future since there is a war between Nature, and Nurture. Many people say that their life's love is a particular industry, they say that they got born to perform a specific activity but, they were influenced since their first day to take that path since their parents are on the same path.
When you think about nature, and nurture it starts to become unclear what it is that influenced you to become the person you are today, and you will never be able to acquire a straightforward answer. But, nurture undoubtedly had a tremendous impact on who you are today, and what your passions are. Your circumstances might have pushed you on a certain road, and you're not even aware of it but, you can still change your destiny.
Most people got on a specific path due to nurture, due to the environment they got raised in, and decades after they started, they are still in the same place, hating themselves. It is almost never too late to decide to change what you're doing, deciding to change the way your future will look like.
Michael Corleone might not have accomplished precisely what he wanted but, what's important is that he initiated that change, and so you can.
Lessons Learned
There are a dozen more lessons that can be picked out of this movie since its characters are simply brilliant but, I decided to only talk about the two that I find to be highly essential, and relevant to this day, 46 years later.
After I started working on this post, I watched the whole Godfather series once again, and I highly encourage you to do the same, even if the three movies combined are around nine hours, they are worth it for sure!
Both nature and nurture influence our lives significantly but, you can always change your path if you feel it's not the right one if you feel somebody pushed you on this road since it's almost never too late to change. If you're doing so and picking a path that resonates with you deeply while staying focused on the long-term, and on the things that matter, you will surely have a life of happiness; and these are the lessons I have learned from this movie.
I would love to read your feedback and movie recommendations in the comment section below.
Click on the coin to join our Discord Chat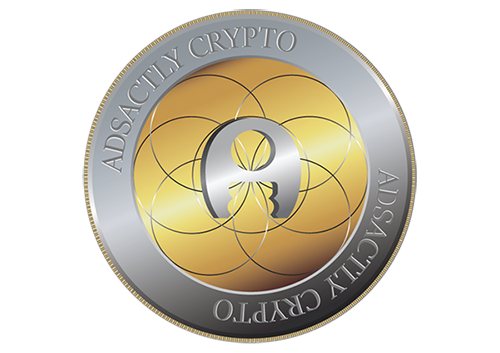 ---
Vote @adsactly-witness for Steem witness!
Witness proposal is here:



Go To Steem Witness Page
In the bottom of the page type: adsactly-witness and press vote.



Use small letters and no "@" sign. Or, click here to vote directly!
Thank you!

---