Is Brightburn (2019) worth your time?
A movie that answers the question "What if Superman grew up to be evil"?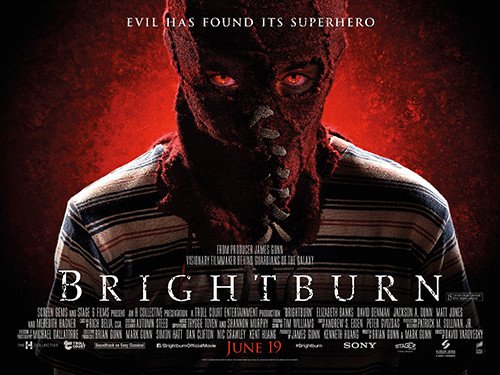 What could be better?!
Finding out that it is produced by James Gunn, who is the guy responsible for my favorite Marvel movie (Guardians of the Galaxy)... that would sure make it better!
How did I not see this movie on opening night?
It was advertised as an "R" rated horror movie.
Curses!
In case you haven't read any of my previous posts on the topic, I am the scaredest scaredy-cat who ever got scared. Perhaps this fear of horror movies comes from the fact that I am quite simply an overgrown (although barely) child. I still like kids movies, collecting toys, and playing video games.
But in order to save my pride, I like to think this illogical aversion to scary movies is connected to how I watch films. When I consume a film, I become completely immersed in it. I like to feel movies. Perhaps it is more accurate to say that the film consumes me. As a result, while a movie might merely startle or excite someone else, it genuinely scares me. Just like I don't like the burn of spicy food, I do not enjoy the adrenaline rush caused by horror movies. I get enough adrenaline rushes from simply being an overgrown child.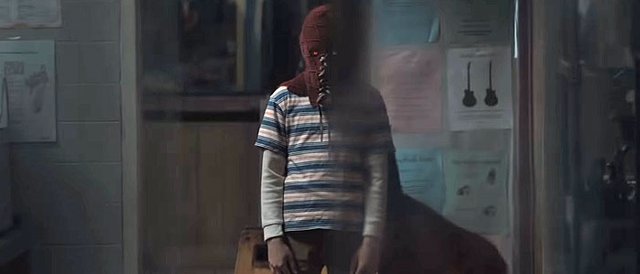 Please note, hanshotfirst is not an overgrown version of this particular child.
This is the reason why I chose to pass on seeing Brightburn in the theaters. Thanks to its recent release on DVD, many of my friends have now seen the movie. Each one of them was shocked that I had not already seen it. They know I am the "super hero guy" who watches nearly anything based on a comic book. After recovering from the initial surprise, they all said the same thing; "Brightburn is really cool. You have to see it".
Each one of them was met with the following response; "How scary is it? Will I be able to handle it? Are there a lot of jump scares? Is it super gory? Will I pee my pants? Will I need to sleep with the lights on for the next 22 years?"
After several sources all assured me that it was just scary enough to be interesting, this Saturday afternoon, I sat down on my couch, opened the curtains as wide as I could, grabbed my security blanket, and fired up Brightburn.
My friends were all right!
Not only was Brightburn cool, it was just the right amount of scary. Not only that, this movie reminded me of the joy of watching an 85 minute long movie that still felt complete.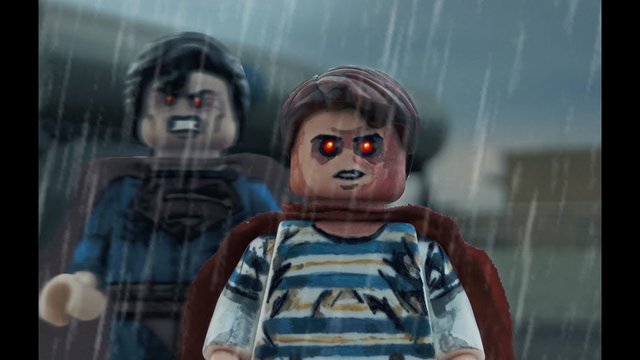 Although I truly enjoyed Brightburn, I am not eagerly awaiting a LEGO version.
Brightburn follows the motto of K.I.S.S. (Kill all Individuals who Spite Superman). No. Wait. It is "Keep It Simple Stupid".
This film did just that. Imagine if an alien baby fell to earth, landed in Kansas, was secretly found and raised by a couple of farmers who never bothered to tell anyone they found an alien, developed super powers... and becomes super evil. There was no reason to stretch this story out or over complicate it.
If that story sounds interesting to you, please don't make the same mistake I did and avoid it simply because you don't like scary movies. Although there are a few jump scares and some over-the-top violence, none of it is so intense that I am even a tiny bit frightened while writing this (and that is saying a lot for me). Please be warned though, there are a few extreme and absurdly gory scenes. However, because they are so ridiculous, they never felt "real" enough to gross me out.
Is Brightburn worth your time?
Absolutely!
By the way, make sure you pay attention to the Easter Eggs in the credit scenes.